Recently, the group draw results of ASIAD Hangzhou for League of Legends were officially announced. Accordingly, Vietnam is considered to fall into the "easiest" group when opponents such as Palestine or Japan find it difficult to compare with the superstars from VCS. In addition, with such a match situation, Chinese Taipei becomes Vietnam's biggest opponent if nothing unexpected happens. Vietnamese League of Legends audiences even thought of a silver medal.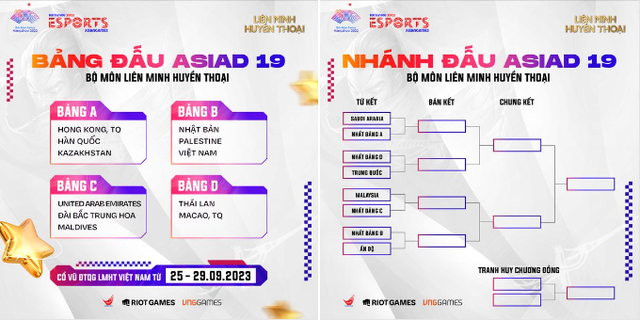 League of Legends tournament table at ASIAD
However, contrary to the joy of the Vietnamese League of Legends community, international audiences in Asia tend to be dissatisfied with the draw results. The reason comes from: Korea is in Group A and when they enter the group stage, they have a very high possibility of clashing with China in the Semi-finals. Specifically, Korea's two opponents in the group stage are Hong Kong and Kazakhstan – two opponents that are much weaker than the land of kimchi. And entering the Quarterfinals, Korea's next opponent will be Saudi Arabia – an opponent that doesn't even have a famous League of Legends player. In the match next door, neither Thailand nor Macau are opponents of LPL. Therefore, it is almost certain that Korea and China will clash in the Semi-finals and only one name will advance to the final of the League of Legends event at ASIAD.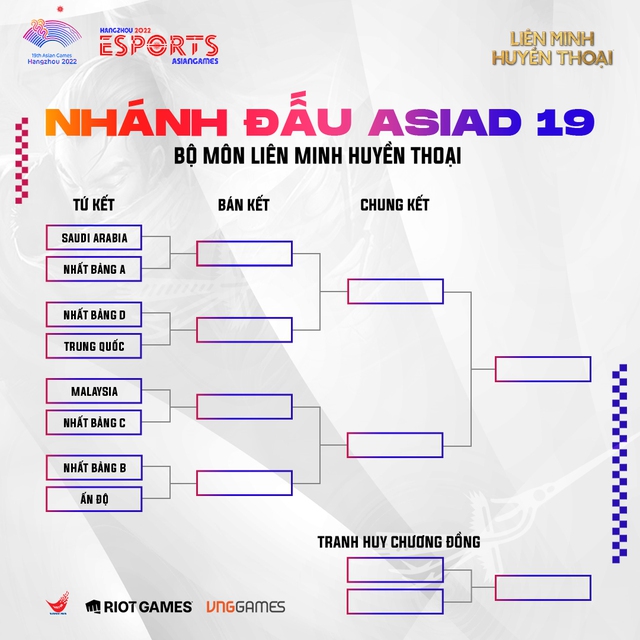 There will almost certainly be a big war between China and Korea in the Semi-finals
On many forums, Asian and international League of Legends audiences really felt upset with the draw results. One blunt opinion commented: "The group draw for MSI and Worlds is even more fair when even the worst scriptwriters for the tournaments cannot create the scene of teams like China or Korea. facing each other but not the final". In addition, someone commented: "So this result means that, unless there is a miracle, the final match of ASIAD League of Legends will definitely be a failure, right?" .

International League of Legends audiences were upset by the draw results

"…that means that without a miracle, the final match of ASIAD (League of Legends) will become extremely boring"
Obviously, China – Korea facing each other before the final is really a scenario that no one wants. However, this will also be the most difficult for both teams because it is almost certain that whoever wins will definitely hold the gold medal.