Not long ago, the ASIAD Organizing Committee announced controversial information about choosing version 13.12 of League of Legends to compete. With this version coming out a few months ago, many teams don't even have a way to practice. Even for a strong team like Korea, having to compete in patch 13.12 is considered difficult.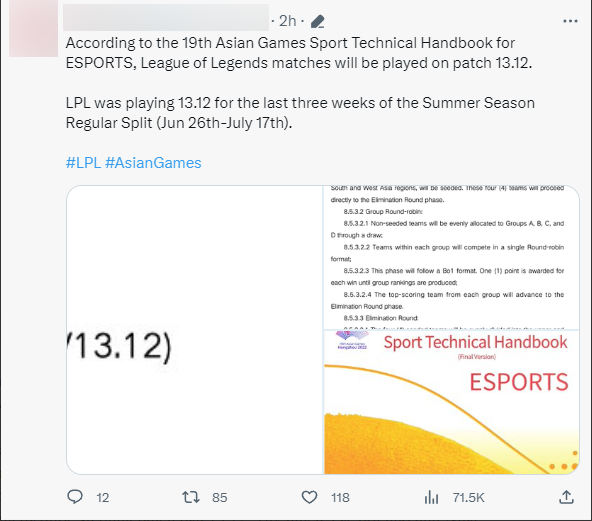 The fact that ASIAD was played with version 13.12 made the League of Legends community excited
However, according to the latest shares from Korean players, they do not seem to encounter any obstacles. Even according to Kanavi himself sharing with the press, they are the ones who hold the tactical advantage. The reason comes from the fact that the Korean players all play extremely well and operate extremely excellent tactics.
"The LPL side is very good at fighting, that's their advantage. Meanwhile, I feel like the Korean teams all play extremely well regardless of playing position. My teammates on the team cooperated extremely well and operated extremely well tactically. Even though we haven't met the LPL side yet, tactically speaking, we are the one with the advantage" – Kanavi shared.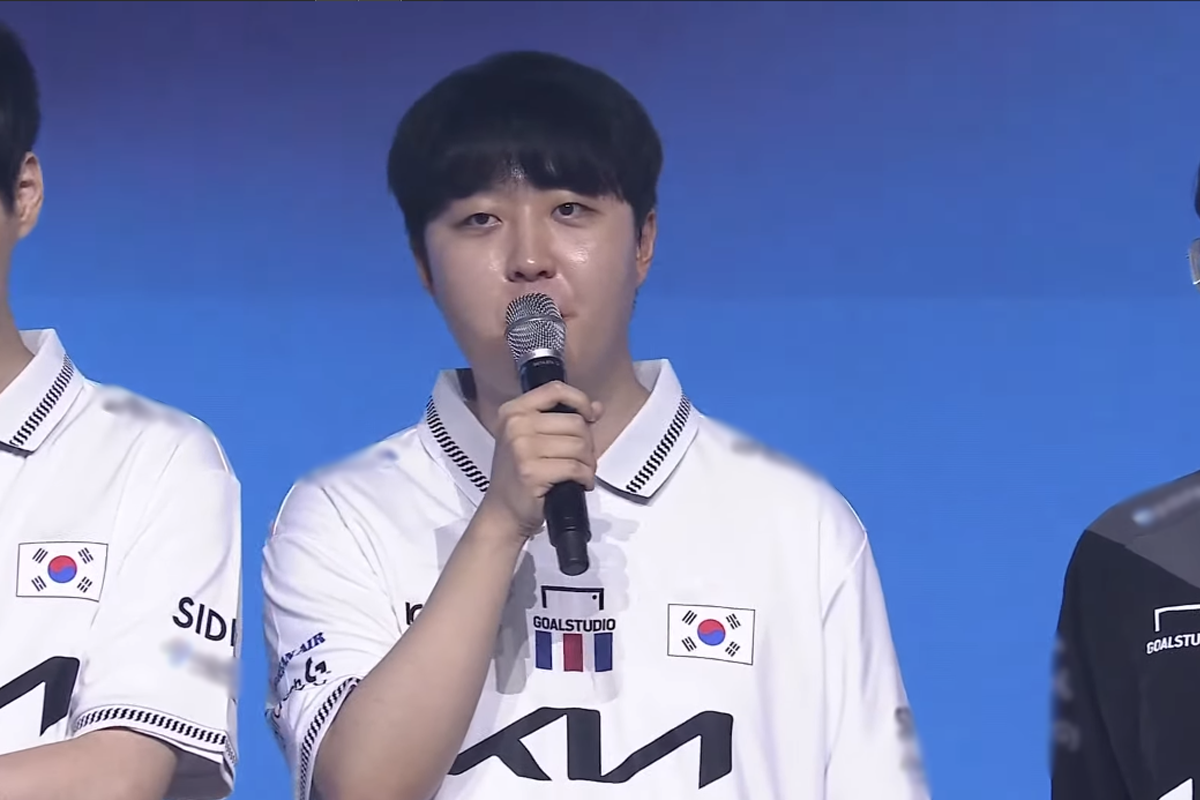 Kanavi affirmed that the Korean team is the side that holds the tactical advantage in the competition version of ASIAD
It is important to know that with the support of relevant parties, the Korean League of Legends team has been practicing in patch 13.12 recently. Even the Korean players were in extremely good form in this version when they were still competing in the regional tournament. A typical example is Ruler with consecutive victories with Xayah and Kai'Sa when competing with JD Gaming (JDG).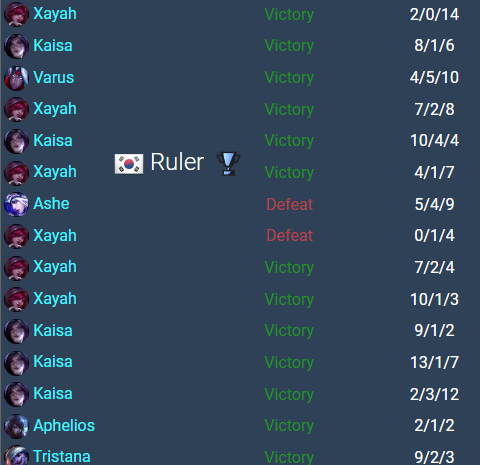 Ruler is in extremely high form in patch 13.12 with consecutive victories with Xayah and Kai'Sa
Therefore, the Korean team will not face any disadvantage in the competition version at ASIAD. Combined with consecutive victories in recent friendly matches, Korean League of Legends fans have even more reason to believe in the success of their home team in the upcoming Asian Games.