All the attention of the League of Legends village on May 13 was focused on the match between T1 and Gen.G in the confrontation in the framework of the MSI 2023 victory bracket. This is not only a confrontation to compete for the right to go on but also is an opportunity to avenge T1 after losing to Gen.G himself in the LCK Spring 2023 Finals.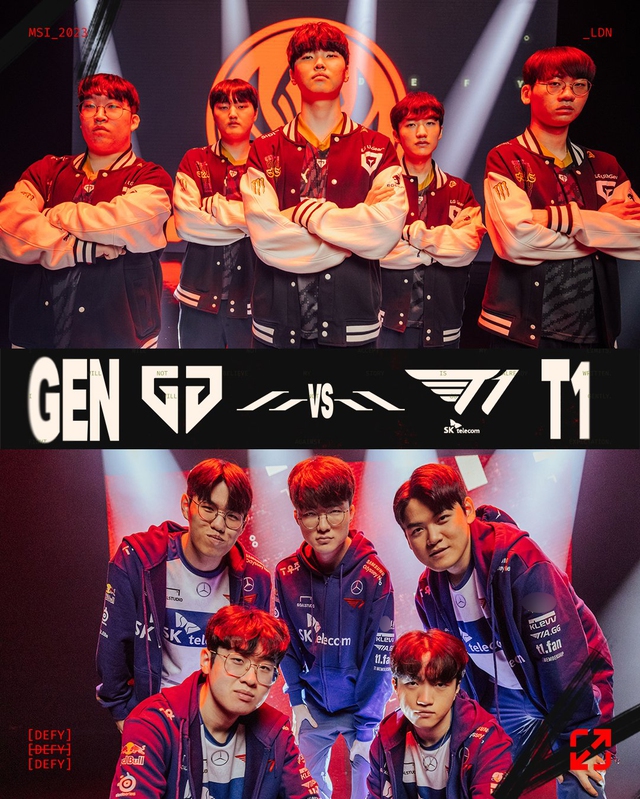 The most anticipated match of the current MSI 2023 – source: Twitter
Even in the first two games, T1 showed that they are really scary when they have not entered the finals. Also Gen.G with the lineup that competed in the 2023 LCK Spring Finals but has now been completely destroyed by T1. However, Gen.G also showed the champion's bravery when bringing the match back to the starting line in game 4. In the end, T1 won thanks to the timely explosion of the pillars and pushed Gen. G down to the losing branch.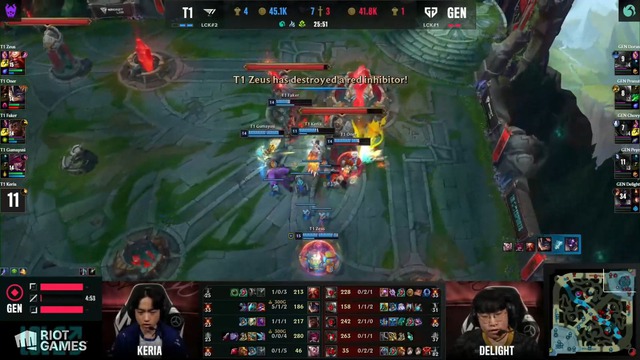 T1 won a well-deserved win – source: YouTube
Witnessing the match worthy of the "world class" of MSI 2023, the worldwide League of Legends community was extremely excited. Even experts or famous KOLs did not think Gen.G could drag the match to game 5 after being completely overwhelmed by T1 in the first 2 games. There is an opinion that: "It is not when Riot gives the LCK 2 slots directly. They can even get 4 slots and the audience is still satisfied." Another opinion affirmed: "The best match of MSI 2023 so far. Even this match is better than the final of Worlds 2022".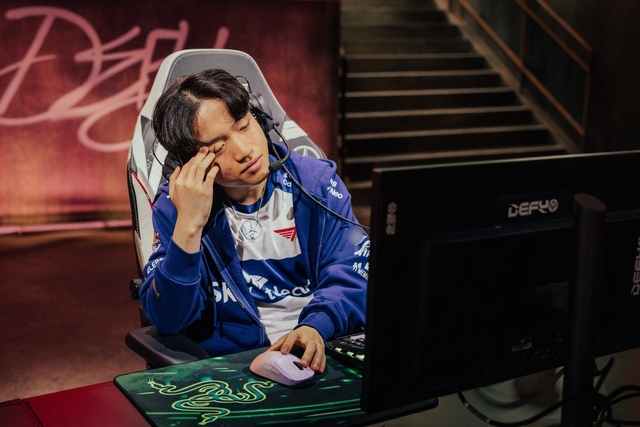 Keria relieved after the victory – source: LoL Esports
– "T1 – Gen.G: the match proves that the LCK is at a very high point compared to the rest"
– "My heart skipped a beat when Peanut did that R near turret 3 Mid Lane T1"
"Both teams deserve to win"
– "And now Gen.G will go down to the losing branch and destroy all the opponents there"
– "I like watching this match 3000 times more than the final of Worlds 2022".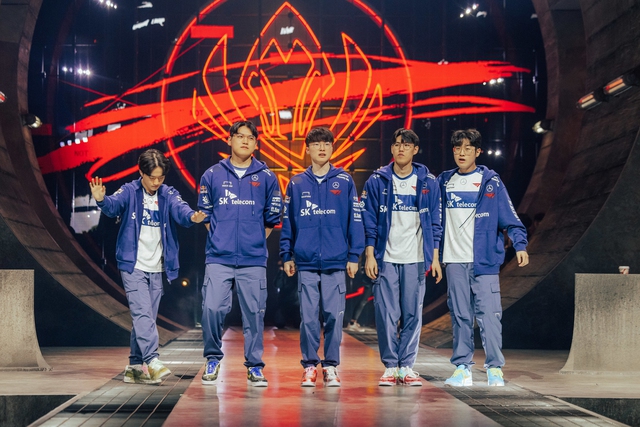 The match is considered even more classy than the final of Worlds 2022 – source: LoL Esports
It can be said that this is definitely one of the matches that fully show the level of each player of both teams. Gen.G lost but they can be satisfied when sure, they will do whatever it takes to win and come back in the finals. T1 won but they also saw the problems and the audience has the right to wait for an even more perfect version of T1 in the upcoming matches.