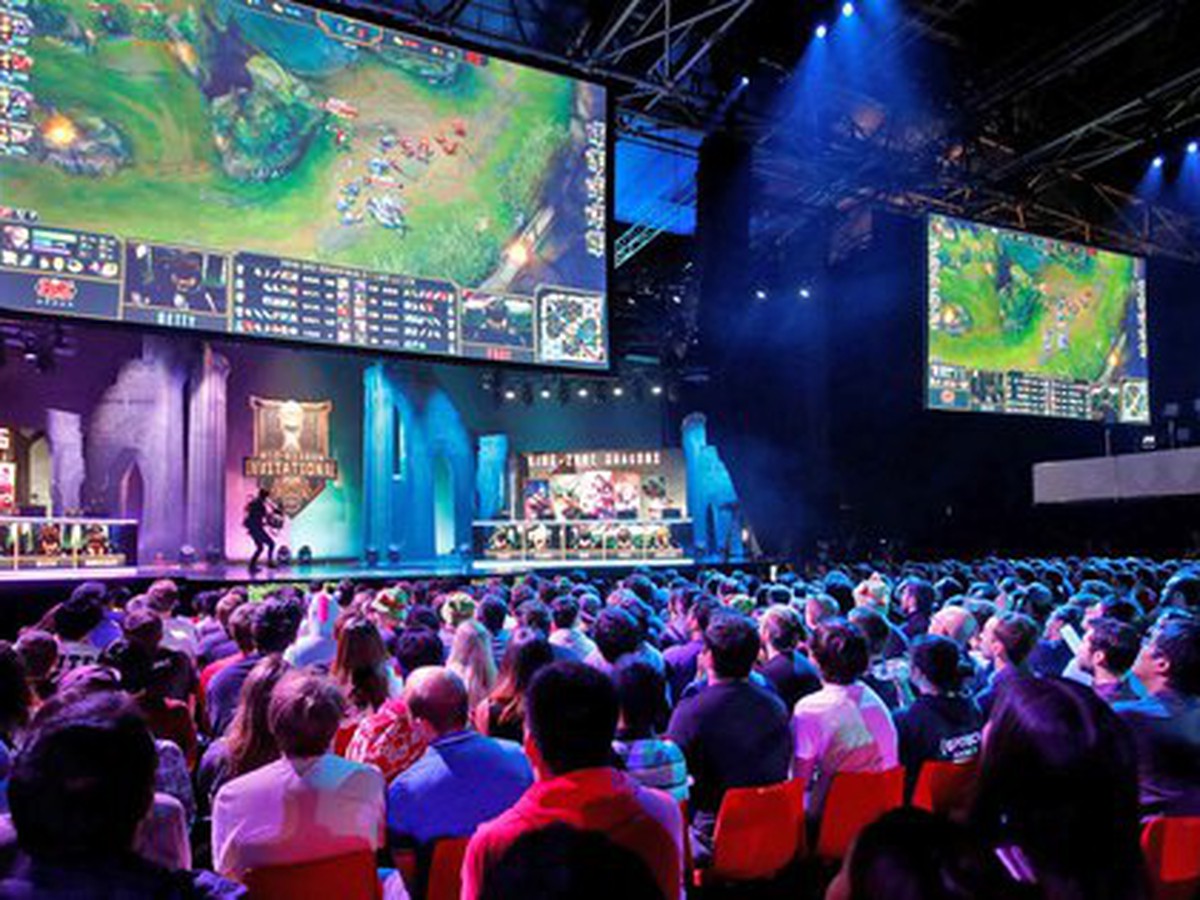 2022 can be considered an extremely explosive year for Vietnam's eSports (Esports) with many memorable milestones. From 4 gold medals at SEA Games 31 to the explosive AIC 2022 of V Gaming in Lien Quan Mobile to have the 3rd international throne. Not only that, PUBG Mobile also got the world gold medal or the first world championship of FIFA Online 4.
Let's take a look at the tournaments to look forward to in 2023 and wait for the most exciting performances!
SEA Games 32
Following the success of the previous Games, the 32nd SEA Games will continue to feature Esports as a medal sport. Accordingly, the competition contents announced by the host Cambodia include 9 contents:
Attack Online 2: Individual and team.
PUBG Mobile: Individual and team.
Mobile Legends Bang Bang: Male teammate and female teammate.
Wild Chien: Male teammate.
Valorant: Teammate.
Raid: Teammates.
SEA Games 32 will have 6 Esports disciplines with 9 medal content
SEA Games 2023 is scheduled to take place from May 5, 2023 to May 17, 2023, in Cambodia with the participation of 11 countries. This is the 3rd Southeast Asian Games marking the appearance of Esports as a medal sport.
Lien Quan Mobile tournament system
In 2022, Lien Quan Mobile canceled the most anticipated tournament, AWC 2022 with a total prize value of up to 10 million USD. Instead, the APL 2022 tournament was held at home in Vietnam. However, the heat as well as the competition in the League of Legends tournaments from domestic to international levels is still very attractive.
The Arena of Fame affirms its position as the top attractive domestic tournament with regular followers and the highest number of viewers at one time up to 644,383. Besides, international tournaments also attract much attention. Therefore, this is the Esports game that ranks 3rd in the view chart of Esports mobile games according to Esports Charts statistics.
Lien Quan Mobile tournaments receive great attention from the audience
VCS and World Finals 2023
League of Legends parted ways with Garena after a decade of attachment to Riot Games and VNG was a big turning point for Vietnamese Esports. In 2023, the VCS tournament system is expected to be greatly innovated. From familiar BLV faces to new gymnasiums and much more. So of course a lot of viewers are looking forward to a new face of Vietnamese League of Legends.
VCS will have a lot of new things in the 2023 season
Besides, the World Championship has been like a spiritual dish not to be missed by any fan of League of Legends. As the biggest tournament, gathering the top stars, the strongest teams, the competitiveness of Worlds is undisputed. DRX's "Miracle run" at Worlds 2022 is the clearest proof of this claim.
PUBG Mobile Global Championship (PMGC) 2023
Worthy of being the most attractive tournament of PUBG Mobile, PMGC 2022 has satisfied all audiences with the exciting competition from the qualifiers to the finals. The technical superiority of the Chinese or Southeast Asian teams is no longer as obvious as before.
PUBG Mobile's top tournament is becoming more and more attractive
The two Vietnamese teams participating in PMGC 2022, D'Xavier and BOX Gaming, have not shown their full quintessence. However, progress was also confirmed when D'Xavier represented Vietnam to win the world gold medal at GEG 2022 not long after. Therefore, it will be difficult for the audience of PUBG Mobile to ignore the fiery fights of PMGC 2023 as well as cheer the Vietnamese representatives attending this big playground to achieve good results.
In addition, there are still many other tournaments to look forward to in 2023 such as: The International (Dota2), PUBG Global Championship, Free Fire World Series… Esports fans, don't miss it!