PUBG MOBILE World Invitational (PMWI), the most epic Esports event of the summer officially announced the competition format and participation slots.
PUBG Mobile World Invitational (PMWI) is organized by Gamers8 and is part of the largest gaming and Esports festival in the world. The first stage of the PMWI Allstars Stage tournament – taking place from 11.07 to 13.07. will bring together 18 teams that are invited to participate directly and voted by fans. The next stage – PMWI Main Tournament consists of 16 teams, including representative teams in regional national tournaments, Top 5 teams with the highest achievements in the Allstar round and a number of guest teams.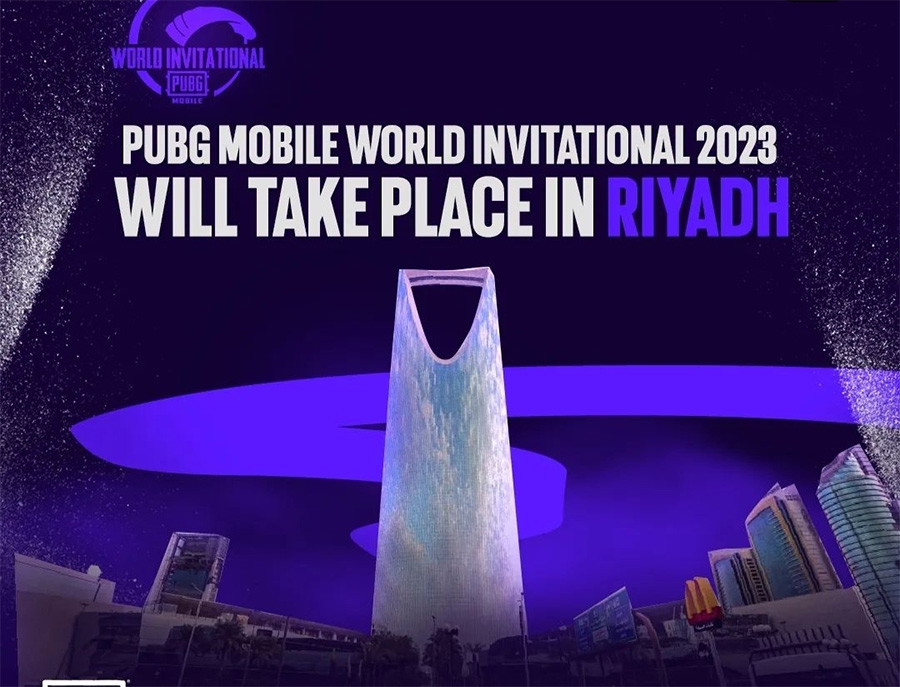 The total prize pool for the PMWI will be up to 3 million USD.
PMWI will officially kick off from July 11.07 in the Allstar Stage, witnessing the top 18 teams in the world compete fiercely in 3 days. To participate in this round, 14 teams were selected through the PMWI Allstar Voting Portal at the end of May. In addition, there are 4 teams directly invited by PUBG Mobile, from Korea, Japan, Arab and a special guest team. After 3 days of competition, the 5 highest ranked Allstar Stage teams will participate in the Main Tournament.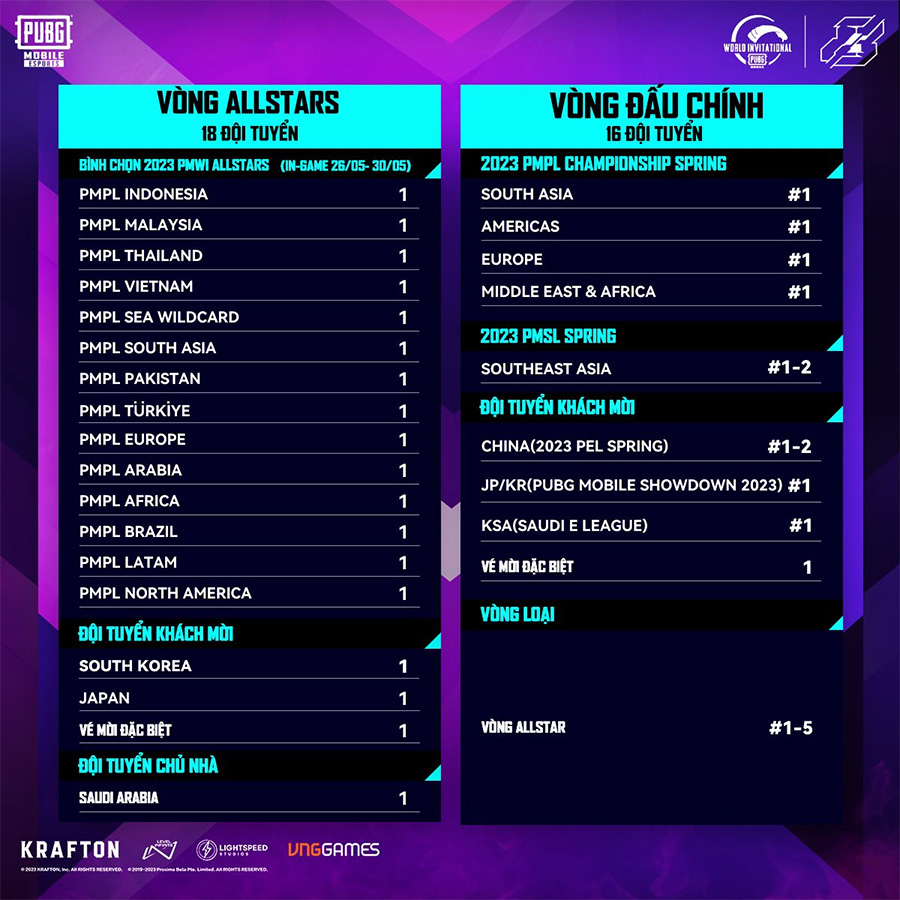 Vietnam will have 2 representatives to attend PMWI 2023
Lasting from July 14 to July 16, the PMWI Main Tournament will be a round for 4 regional PMPL champions and 2 PMSL SEA champions and runners-up against the 5 highest-ranked teams in the PMWI Allstar round and other teams. guest team from China, Japan/Korea, Saudi Arabia and a special guest. This promises to be an exciting and tense competition between the most popular PUBG Mobile teams. Teams will compete for the PMWI championship as well as a prize money of 3 million USD.
This year's PMWI will be hosted by Gamers8. Located in Riyadh, Gamers8's world's largest gaming and Esports festival will last for 8 weeks from July to September 2023. The total prize pool for the festival is up to $45 million with more than 11 disciplines and More than 300 tournaments, accompanied by a series of performances from global music artists and unique experiences from famous Esports teams.