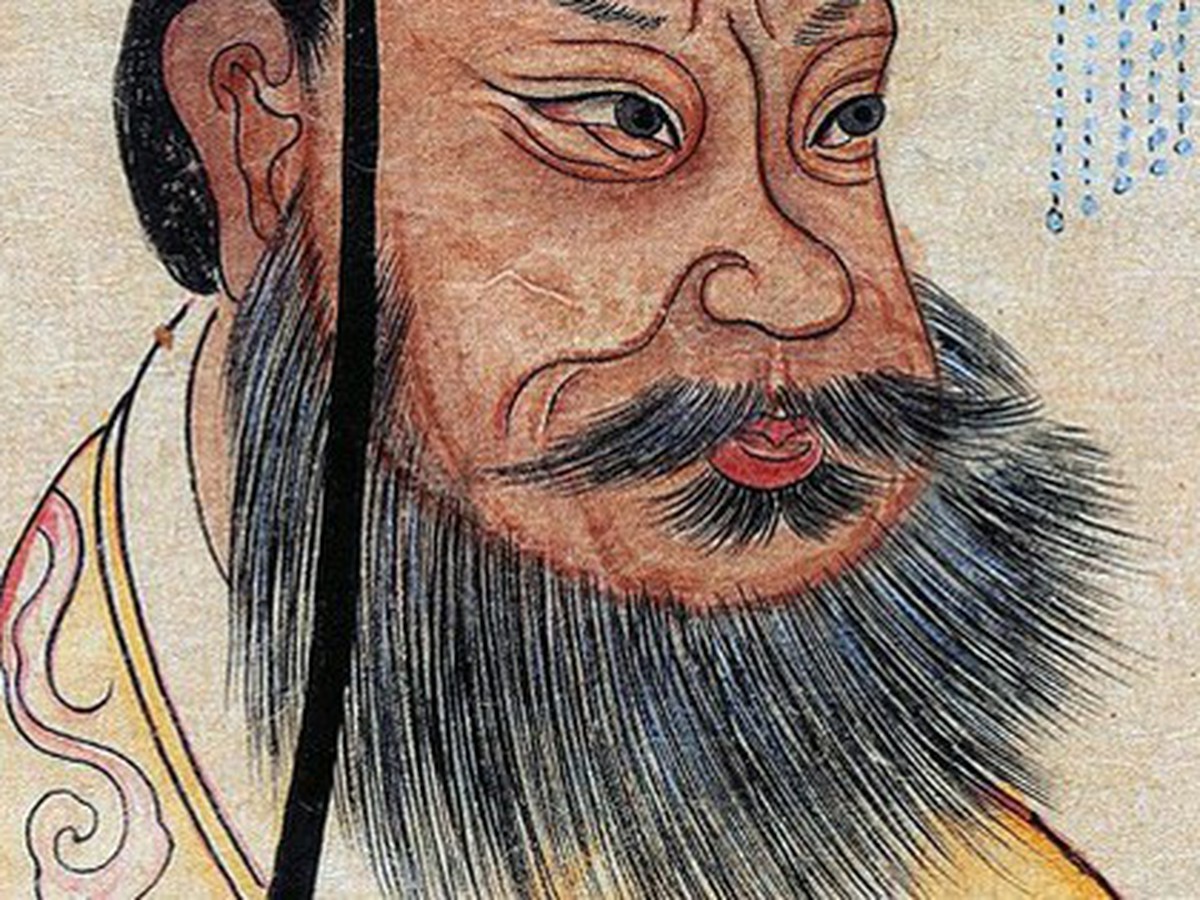 According to historical records, Emperor Qin Shi Huang was born on February 18, 259 BC. He succeeded his father at the age of 13 and became emperor at the age of 38.
China at that time was home to a developed agricultural civilization. During the Warring States period, at least seven countries competed for power to dominate the region. The state of Qin finally won in 221 BC. The Emperor who led the Qin Dynasty gave himself the title of Qin Shi Huang, the first to unify China.s
With an authoritarian personality, Emperor Qin Shi Huang began to "shape" the territory he ruled into a single country according to his will. He divided the lands into several zones, each of which would have a leader who would command and report back to him.
The Great Wall of China was founded during the reign of Emperor Qin Shi Huang. Photo: Getty Images
Weapons were then confiscated and melted down. A new currency has been issued. The units of measurement are all standardized. Qin Shi Huang also ordered the unification of writing in China, so that all synonyms in different languages ​​were represented by the same characters.
Hundreds of thousands of people had to serve in the Qin army to conquer the south to expand the territory. Hundreds of thousands more worked hard to build palaces, canals, and roads. Among them is a major project, the Great Wall in the north, laying the foundation for the Great Wall.
These policies of his became the basis for the great China after years of division and war, but the heavy price to pay was the labor and resentment of the people. Therefore, it is not surprising that Qin Shi Huang became the target of many assassinations.
Terracotta army unearthed. Photo: Getty Images
Therefore, Qin Shi Huang is always obsessed with death and immortality. The greatest of the projects is his own giant mausoleum, buried with a powerful terracotta army. Thousands of life-sized terracotta soldiers, including infantrymen, archers, officials, servants, and even musicians, for entertainment.
Lined up like an army, the soldier statues once bore the traces of lifelike smooth paint. Each statue is completely hand-finished so that no two statues are alike. This terracotta army will follow the emperor to protect the afterlife.
Terracotta army unearthed. Photo: Getty Images
The mausoleum and statues were still under construction at the time of Qin Shi Huang's death (210 BC). Today, the mausoleum with its huge terracotta army becomes a symbol of a prosperous period of the Qin Dynasty, as well as his efforts to create a unified China.
To this day, Qin Shi Huang's tomb remains sealed and impregnable, as archaeologists fear mistakes in opening the tomb could destroy important historical information.
Synthetic