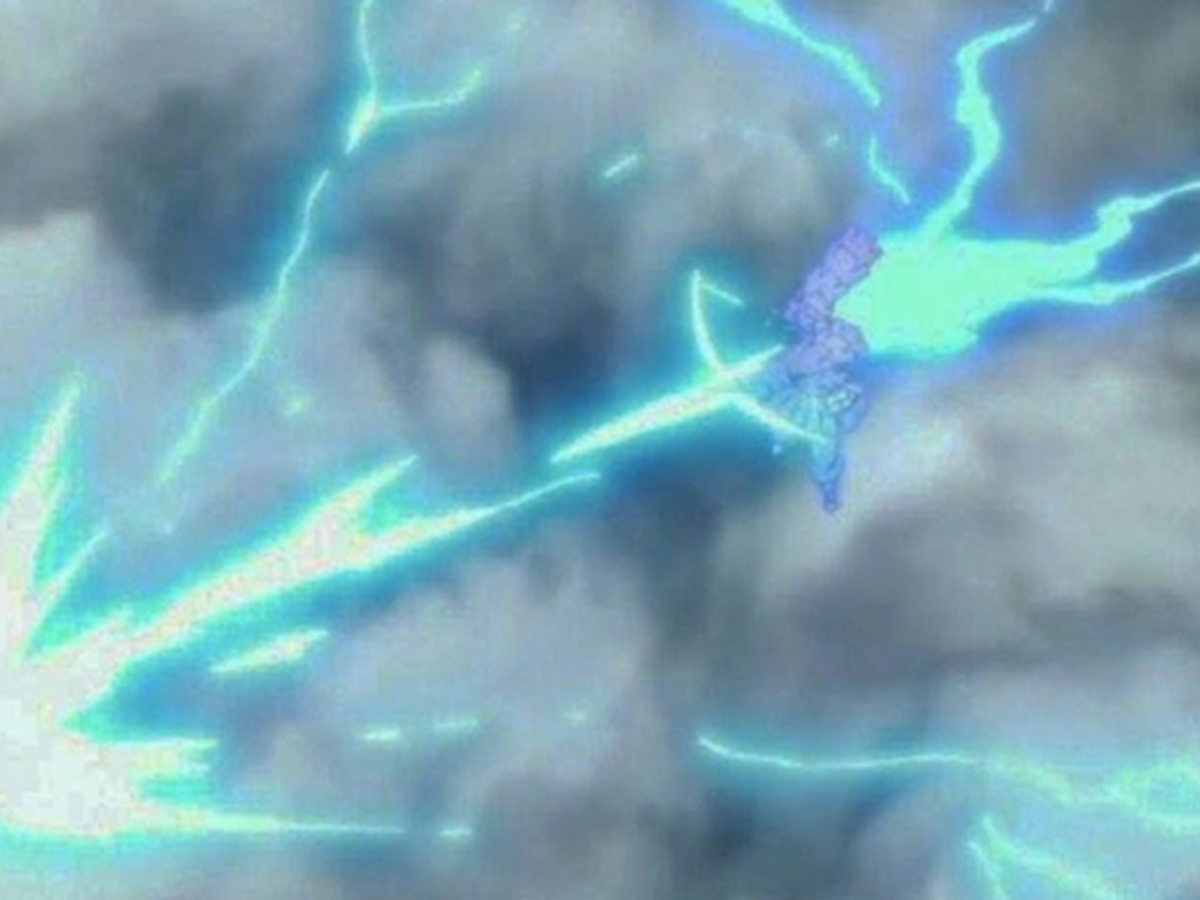 In the anime world there is a very popular thing, that is when the threat from villains is increasing, shounen manga/anime authors (such as Naruto, Bleach, …) will create skills and powers are so overwhelming that they can hardly be used over and over again.
Masashi Kishimoto – the author of Naruto Shippuden also did not escape this "trail" when creating quite a number of extremely powerful moves for "temporary" characters to defeat too strong villains. Especially at the end of the Naruto series, new techniques are introduced so strongly that they are only seen once and never used again.
Check out some examples below!
Indra no Ya (Indra's Arrow)
After absorbing the chakras of the nine tailed beasts and using the perfect Susanoo as a vessel for all that power, Sasuke created an arrow with chakra called Indra no Ya. This is Sasuke's killing blow when he is possessing the Yin Immortal Power of the Sage of the Six Paths. By concentrating his Lightning-type chakra, his Susanoo is able to launch lightning arrows of immense destructive power.
Currently, Sasuke can never use this technique again.
Six Paths: Spiral Ultra-Big Ball Shuriken
The name of this technique is as great as its power. Naruto in the state of the Six Paths has transformed into the Nine-Tails with three heads and six arms, creating Fūton: Chōōdama Rasenshuriken in his right hand, Bijūdama Rasenshuriken in his left hand, and both infused with Immortal Power.
This is Naruto's strongest version of Rasengan, making heaven and earth fall, turning the world when directly fighting with Sasuke's remaining 8 tailed beast power Susanoo Arrow.
Of course we'll never see Naruto use this technique again, probably because it would put an end to all fun on the battlefield.
Tengai Shinsei
Tengai Shinsei is probably an extremely exaggerated version of the Chibaku Tensei technique. This is a powerful jutsu used by Madara Uchiha. With this jutsu, Madara can call down 2 meteors in a row to destroy the entire Earth.
Tengai Shinsei's power is so great that it can destroy all shinobi (ninja) in an instant, even if Onoki used his ninjutsu to lighten its weight, it still wasn't strong enough to stop it. prevent it. It can kill many people in one hit.