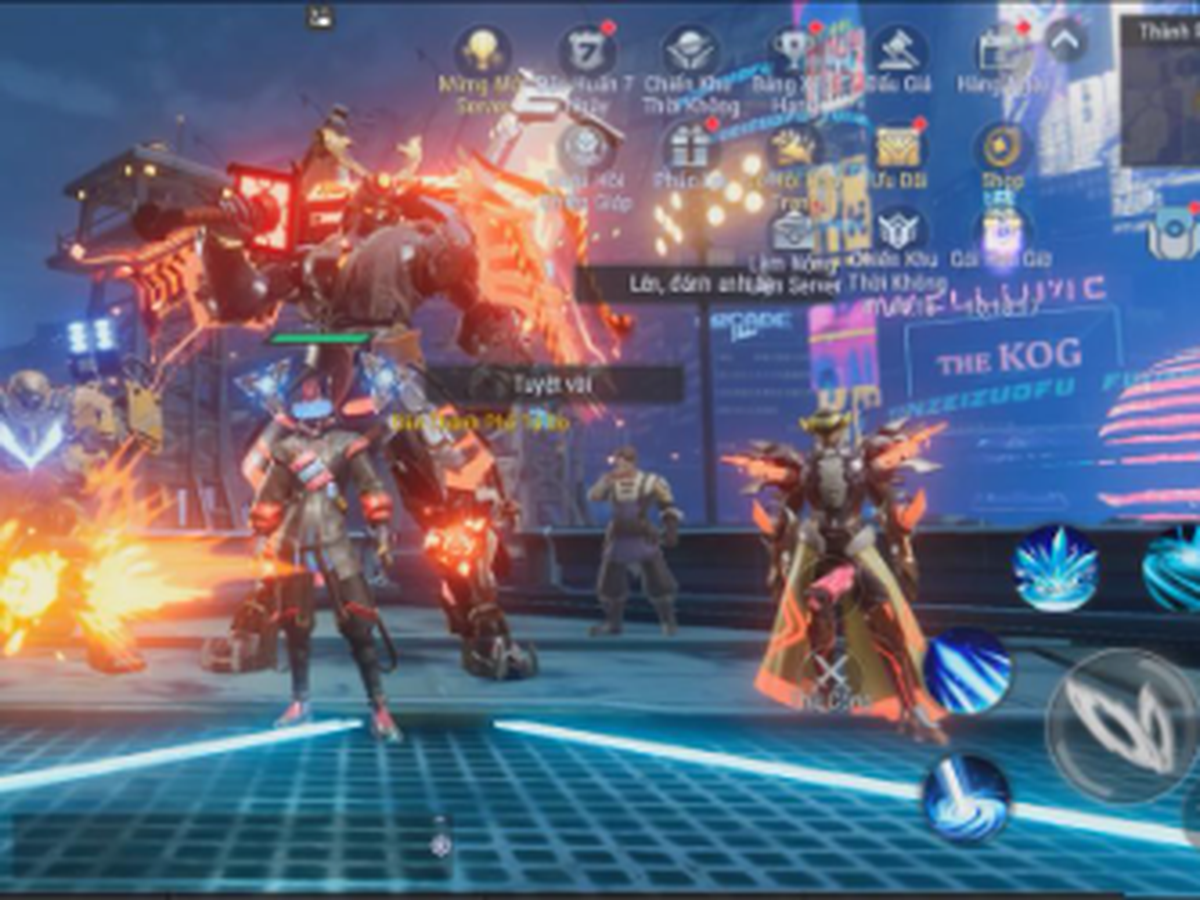 New World Fiction is a game that attracts the attention of the community, because this is a game developed according to a future open world theme, bearing the rare Cyberpunk character of the Vietnamese game market, especially in the early period of 2023 when Vietnamese publishers still pay great attention to the genre of first half, swordplay.
After a day of open beta testing, New World Fantasy (Cyber ​​Fantasy) brings the following different feelings:
Context: Cyber ​​Fantasy is set in a futuristic fantasy world where technology and robots rule. This creates a new and attractive space for players.
Images: Using advanced graphics technology (Unreal Engine 4) to create sharp, bright and detailed images, helping to create a great visual experience for players.
Gameplay: The game has a variety of gameplay, allowing players to participate in different activities such as adventure, boss fight, PvP, PvE, crafting items, leveling up skills, upgrading equipment.
Characters: Cyber ​​Fantasy allows players to customize and choose their character from a variety of character classes, each with their own unique gameplay and skills.
Robot: One of the first games to feature a support robot that helps players beat bosses, complete missions, and fight in PvP or PvE matches.
It can be seen that the difference of New World Fiction compared to the current MMORPG titles in Vietnam is the breakthrough and creativity in the design of the game world and gameplay mechanics. Instead of repeating familiar elements in the genre, the game offers players a creative and diverse open world where they can interact and explore. The gameplay mechanics are also designed to create new experiences, such as the character's self-development feature in a diverse and unlimited direction, or the combat mechanism that is realistic and requires mastery. player's movements. New World Fantasy also gives players an environment to chat and participate in community activities, creating a vibrant and attractive game space.
Currently, the game is still in Closed Beta testing phase, to learn more details about the roadmap as well as objective community reviews about this game, players can refer HERE.