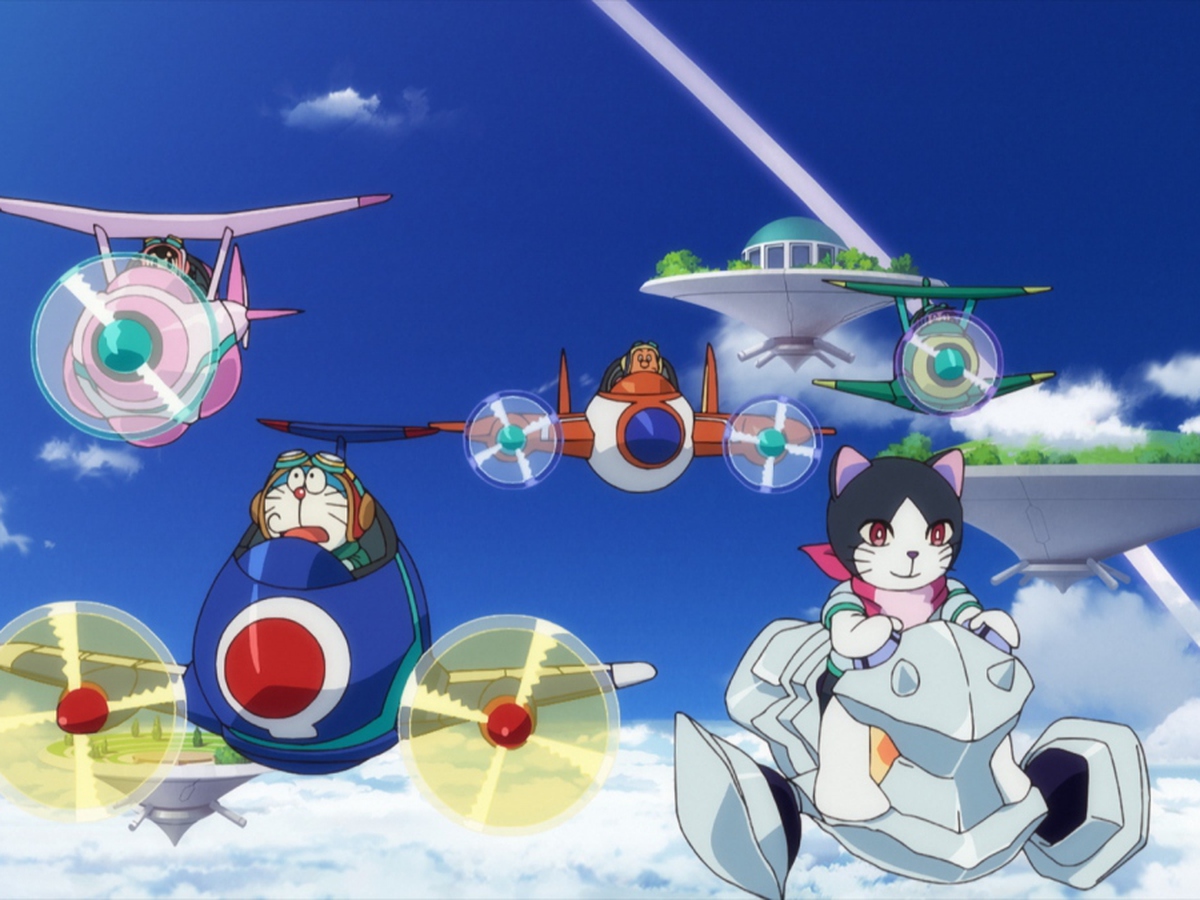 Specifically, the movie "Doraemon: Nobita and the ideal land in the sky" had special screenings on both days from May 20 to 21 nationwide. According to data from the publisher, in these two days, the film has earned approximately 10 billion VND with nearly 110,000 visitors. This number makes "Doraemon: Nobita and the ideal land in the sky" become the Doraemon movie with the highest sneakshow revenue in the entire "Doraemon" series in Vietnam.
Compared to the early screening of last year's film – "Nobita and the tiny space war", the revenue of this new film is 2 times higher. The movie "Nobita and the tiny space war" itself is also a great box office success when it has briefly held the throne of the highest-grossing Anime of all time in Vietnam.
Considered as a film in the spirit of author Fujiko F Fujio, "Doraemon: Nobita and the ideal land in the sky" brings a seemingly simple but meaningful story about friendship and courage. and personal identity. Instead of focusing on the familiar "rescue the world" battles, the new film depicts the process of psychological change, from which to love and appreciate their personal identities more.
Besides, the audience also gave a lot of compliments to the graphics of this part. The character design, the costumes of the characters are evaluated as meticulous and extremely cute. In particular, Cat U with a series of cute expressions throughout the film has captured the audience's heart. The perfect setting of the shimmering, overwhelming Paradapia kingdom also contributes to immerse the audience in the film.
Not only storming the box office, the images in the new film of Doraemon are also flooded everywhere, proving the great attraction of the Cat U brand in Vietnam. At the 19/12 Book Street (Hanoi) and Ho Chi Minh City Book Street, many Doraemon activities took place, attracting a lot of attention from the children.
Doraemon-themed activities will continue to take place at Hanoi Book Street, Ho Chi Minh City and a number of large commercial centers until the beginning of June, promising to become an interesting entertainment destination for children in Children's Day is here.