This information is surprising netizens, especially animal lovers.
On the morning of October 18, Hai Anh – owner of famous dog Nguyen Van Dui suddenly announced that his pet dog had passed away.
"Hi everybody! I am Hai Anh, the owner of Dui. I got bitten by a snake this morning, everyone! On behalf of Dui, I would like to sincerely thank you for your love and gifts over the past time. I'm so emotional that I can only say this much!" – Hai Anh shared.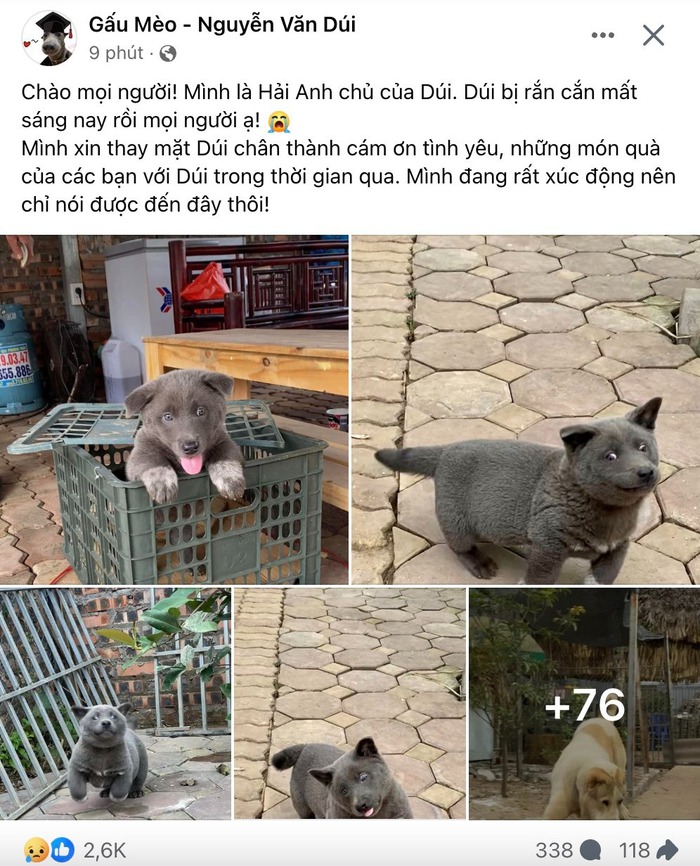 Notice from owner Nguyen Van Dui
Immediately, netizens left many comments of surprise and sadness for this dog. "Love you. Let's go, thank you for coming to this life", "What a shocking news! Dear Dui, I hope you are at peace in your dog and cat world!", "Love and miss you. Thank you for coming here and bringing so much joy and warmth to everyone. Thank you for sharing Dui everywhere!",… are some of people's comments.
It is known that Nguyen Van Dui suddenly became famous online around the end of February 2020. This puppy makes an impression because of its playful and playful face. In addition, the plump physique, ash gray fur and especially the glancing eyes also make this dog look more humorous.
At that time, Dui had 32k followers after only 4 days of appearing on Facebook. Not stopping in Vietnam, Nguyen Van Dui's reputation also spread to international networks on many sites such as Baidu, Twitter,… becoming a hot topic of discussion for a while.
Up to now, this dog's fanpage has nearly 240k followers.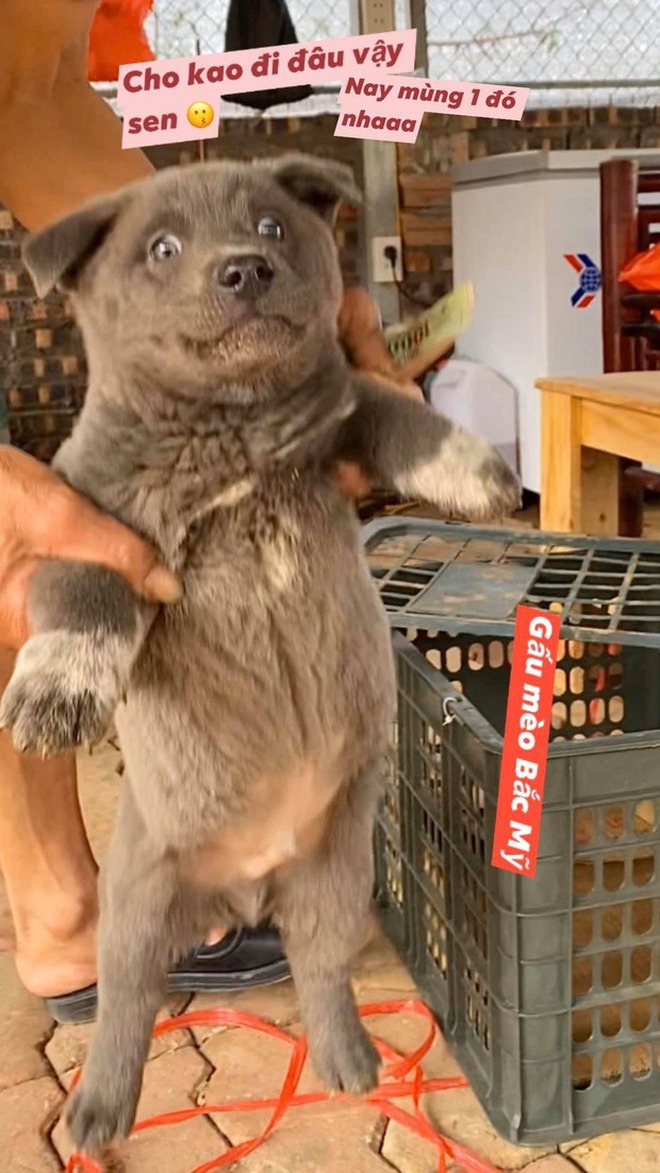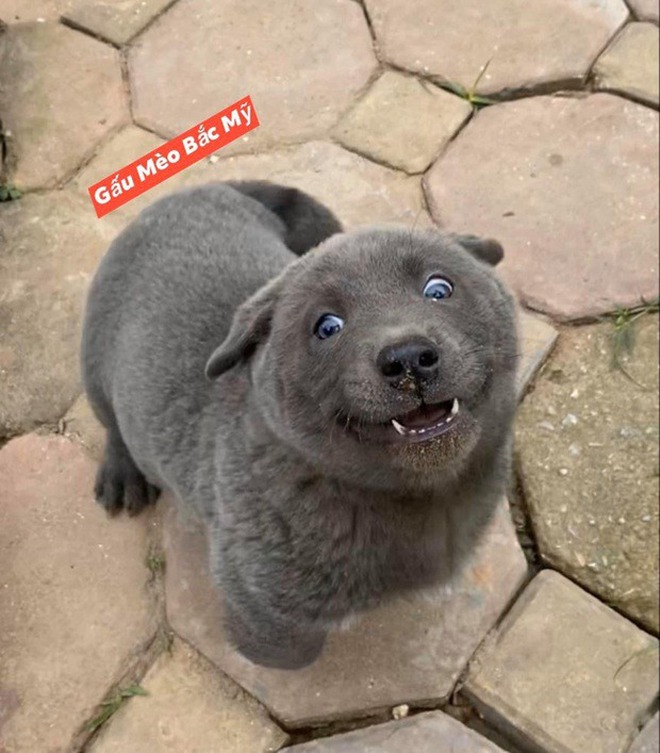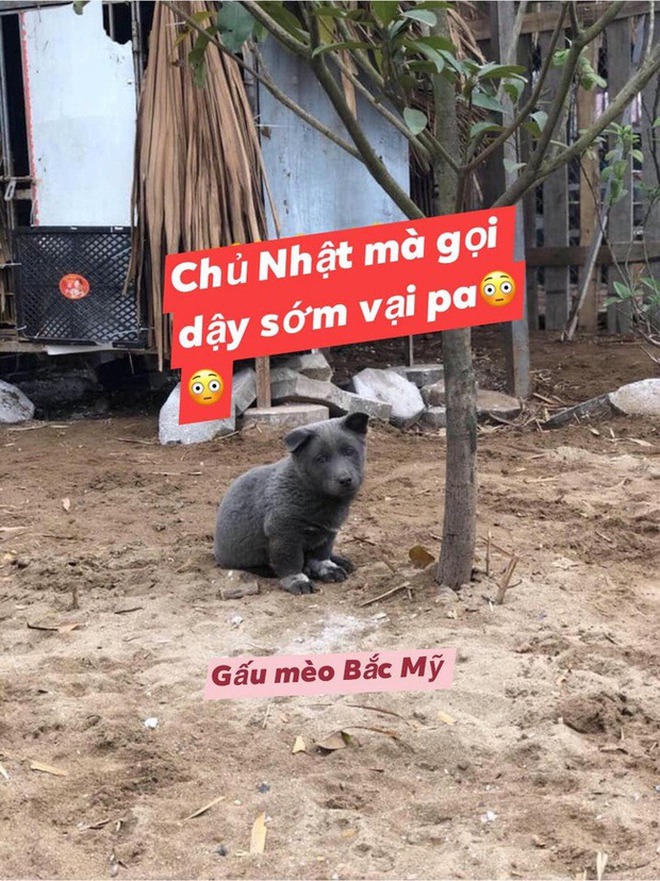 Some of Dui's memes have made waves on social networks
Nguyen Van Dui at the time before his death