As a "late birth" product, Toc Chien is highly expected by Riot in the MOBA game market. Inheriting the huge attraction of the PC version, but after nearly 3 years of launch, this game has not been able to make a spectacular breakthrough as expected. Even at the present time, Wild Rift is still "flattening" in place, receiving extremely low ratings on both mobile operating systems.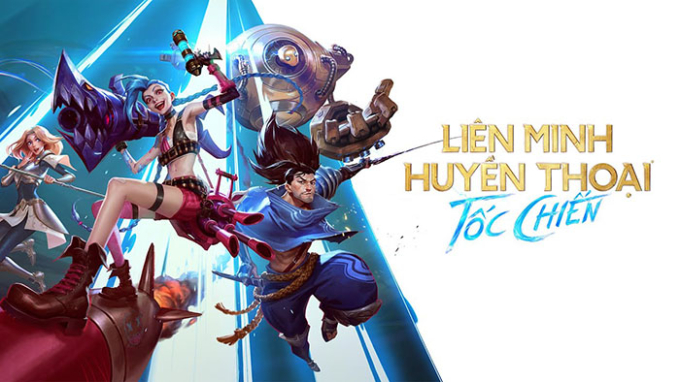 After 3 years of launch, Wild Rift has not yet successfully broken through to the global MOBA game market.
At the beginning, the game received great support from players around the world. Only 2 months after its release, Wild Rift has brought in nearly 10 million downloads – an impressive number that any mobile game always desires. However, soon after, Wild Rift's coverage gradually decreased and "dipped" without stopping. Despite adding a lot of interactive events and activities, Riot's efforts to attract players to this point have not been effective.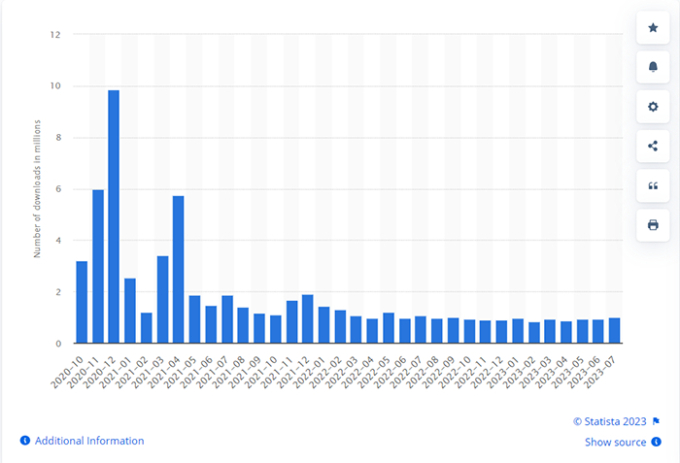 The number of downloads of Wild Rift globally has not shown any signs of improvement until July 2023. (Source: Statista)
Notably, Toc Chien currently owns a record low rating compared to the "spearhead" titles of Esports Vietnam. When brought to the balance with 4 subjects competing in the country, Wild Rift was completely overwhelmed from the number of stars to the download in CH Play. As for the Appstore, the game's status is not much better when it only reaches 3.7 out of a user's 5-point scale.

The clear difference between the rating rate of Wild Rift and the "spiky" Esports games in the country.
Even if compared with the MOBA game market alone, Wild Rift becomes even more inferior when big names like Mobile Legends: Bang Bang, Onmyoji Arena, Heroes Evolved… all have their own positions. This is disappointing with this game at the moment. Although the publisher always tries to listen to the user's voice, the solution to the difficult attraction problem may still need time to improve further.