Brands like Yu-Gi-Oh!, Pokémon have become iconic not only in cartoons and comic books but also in technical and physical games. Additionally, card collections from these brands are becoming increasingly rare these days, with some of the items sometimes reaching inter-city values ​​that many people can't even imagine. Typically Tyler the Great Warrior – the rarest card and only one version in Yu-Gi-Oh! down here.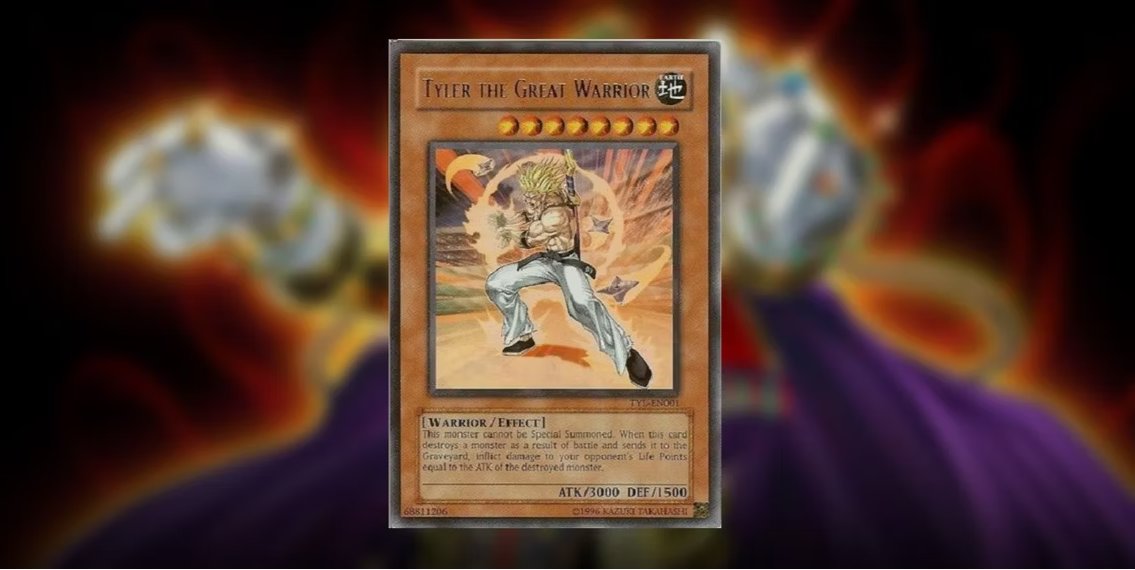 Tyler the Great Warrior – a unique card in Yu-Gi-Oh! and is being auctioned with record numbers
Accordingly, this card was printed by Konami in 2005 as a special gift for Tyler Gressle in cooperation with a charity organization. At the time, Tyler was struggling with a rare liver cancer that required removal of his gallbladder, part of his liver, and about 6 inches of his large intestine. But luckily, the boy overcame the illness and recovered in a healthy, happy way. Now, nearly two decades later, Tyler has decided to put this Tyler the Great Warrior card up for auction. With its unique and connected meaning, this card immediately surpassed the $150,000 mark (about 3.5 billion VND).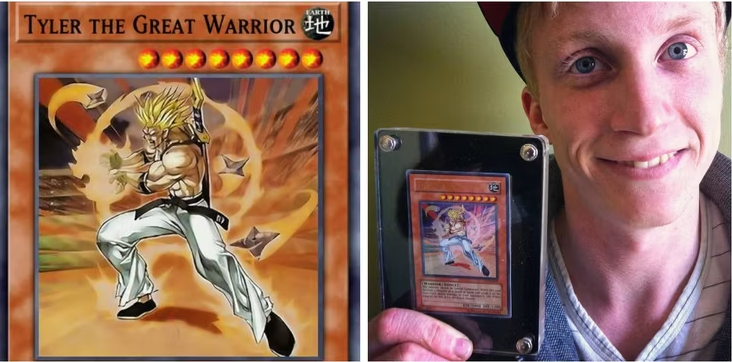 Tyler's card was given to him by Konami 18 years ago
Going back in time, in 2015, in an interview after recovering, Tyler shared that he had no intention of selling this precious item because it was a souvenir, an encouragement that Konami gave me in the past. Despite the fact that at that time, many people actively contacted Tyler and bid about $ 75,000 (about 1.7 billion VND) for that card. But now, it seems that Tyler has changed his mind and he was right, when according to the current auction, the figure of 1 million dollars (nearly 24 billion VND) is completely positive for this super rare card.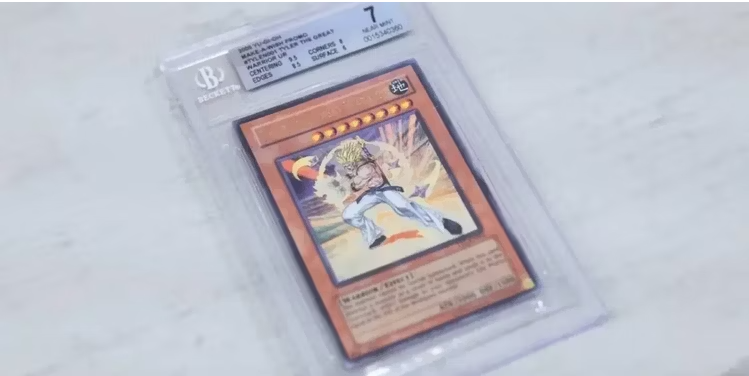 This card is very likely to break the record for the most expensive TCG card ever
It is known that Tyler intends to sell this card for personal purposes such as getting married, traveling around the world as well as starting his own business. And if it sells for $1 million, the Tyler the Great Warrior card will break the record for the most expensive TCG (Trading Card Game) in history, which was previously held by Post Malone for $800,000. It is known that Tyler plans to use part of the proceeds to donate back to the Make A Wish charity as a gesture of gratitude for what they have done with him in the past.