Dragon Ball is a series that has crossed the boundaries of entertainment, becoming a cultural phenomenon. Among the many reasons why Dragon Ball is famous is its extremely diverse cast of characters, both main and supporting.
Even those who only have casual contact with the series can easily name some of the characters, especially the characters in Dragon Ball Z.
One of the characters that has emerged and received a lot of attention is Tenshinhan. He is introduced in the early stages of the series, which revolves around the search for the Dragon Balls. Tenshinhan, originally a villain, has developed into a great ally of Goku. His most notable feature is definitely the third eye on his forehead, an element that always generates curiosity and speculation among fans.
So why does Tenshinhan have a third eye? Author Akira Toriyama answered this question in an interview. Toriyama reveals that Tenshinhan is not an Earthling but an alien of the Triclops race. His settling on Earth and living among humans, is similar to what happened to Goku. Not only does this add a layer of complexity to the character, but it also enriches Dragon Ball's story.
According to Toriyama, Triclopes are an alien race with a long history on Earth. They like to keep their distance from humans but are not considered a threat. This race's signature third eye distinguishes Tenshinhan from Earthlings, serving as a constant reminder of his origins.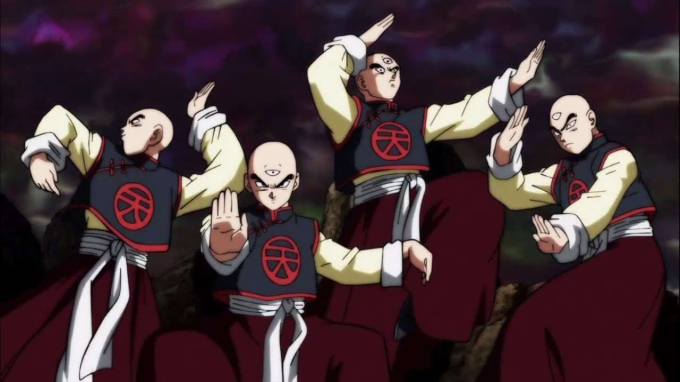 Tenshinhan possesses many interesting skills.
Furthermore, Tenshinhan stands out from other main Dragon Ball characters thanks to his ability to use a variety of interesting fighting techniques, proving himself to be a versatile and resilient fighter.
Although not a very strong person among Dragon Ball characters, Tenshinhan showed great courage and skills when facing formidable opponents like Nappa and contributed significantly in the fight against Cell. These moments not only cemented his importance in the series but also guaranteed him a special place in fans' hearts.