Being a strong, energetic student of Brigham Young University (USA), standing out in school as a wrestler, in 2012, Logan Visser fell into the vortex of game addiction and his life as a worker. slope from there.
Addiction pushed Logan's life off course, ruining the future plans outlined earlier. In just a short time, video games have turned the 18-year-old's life into an extremely bad nightmare.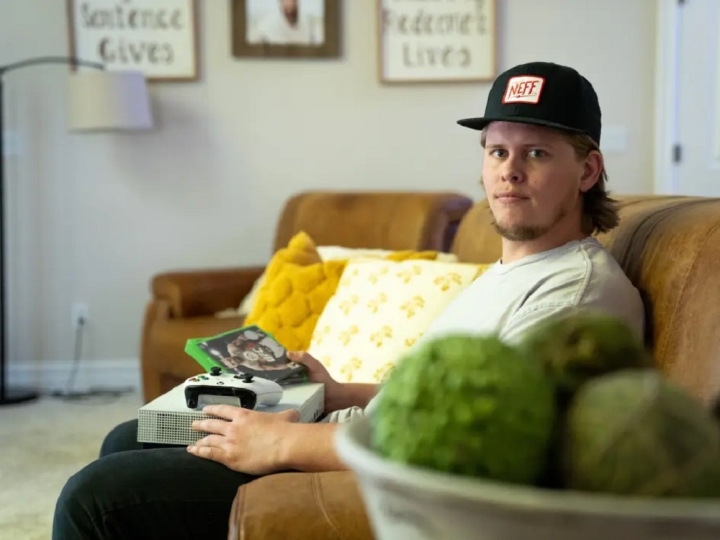 Video games cost Logan his relationships, education, and health.
Logan often spends up to 16 hours a day playing League of Legends, skipping school and part-time jobs. He "plowed" the game at night, glued to the screen from dark until dawn, then slept until late afternoon. Logan has to sell blood to get money to play games and buy pizza, energy drinks to maintain life. That process repeats itself from day to day.
In just six months, Logan gained weight rapidly, lost all friends, failed many subjects and was unable to complete many courses. He recounted the nightmare time of 11 years ago: "I was stuck in the mud of that game and had no way back but to continue to immerse myself in the virtual world. The game really took over my life. my life".
Logan is just one of countless cases of typical game addiction. The World Health Organization has identified gaming disorders as addiction, with manifestations of uncontrolled play time, missed activities of daily living and severe impact on quality of life. individual.
Dr. Amanda Giordano, an expert on gaming addiction and lecturer at the University of Georgia, said: "There is a lot of research showing that for some people, playing video games becomes a compulsive hobby. They use games. play to control emotions and even turn games into mood regulators."
The World Health Organization estimates that about 3% – 4% of gamers suffer from the above disorder; the number rises to 8.5% for players under the age of 18. Game addiction is similar to other addictions, creating a state of pleasure in the brain through a spike in dopamine levels. Massively multiplayer RPGs, especially those that are highly social, can alter brain structure and metabolism. Game addiction not only poses a risk to psychological health, but also affects the player's social and academic and work performance.
After being pushed by a video game into the darkest hole in his life, Logan made it through and his current life is back to light. The biggest motivation for Logan to change was the fact that his wife, Sierra, gave birth to their first son eight months ago. Desperate to be a good role model for his son, he is determined to quit gaming addiction. "I realized I needed to make a change in order to make a fresh start, even if it meant giving up this hobby," Logan said.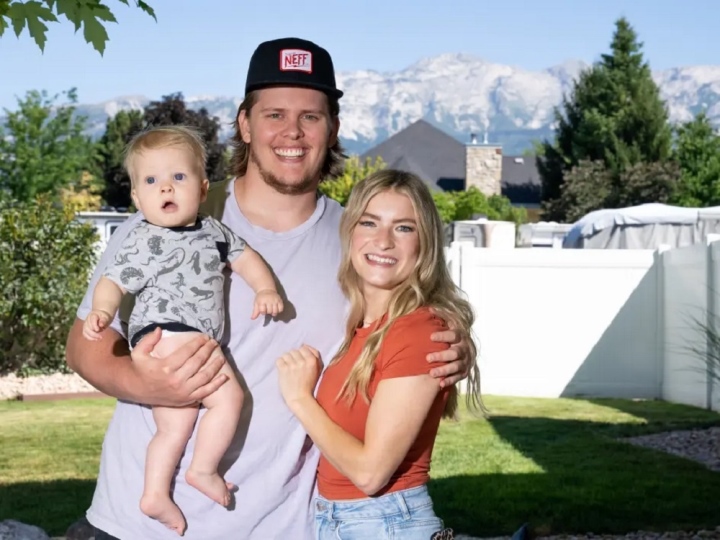 The inspiration for Logan to quit the game was his son, now 8 months old.
Although he used to be a game addict, the 29-year-old father said that he will not ban his children from playing games completely, but will guide his children not to follow in his footsteps. "I don't want to ban my children from playing games in the future because I'm afraid the more I ban them, the more excited they will be. I will let them grow up with hiking, river, bike rides together. My wife and I make sure that we will fill our child's life with fun activities," the young father confided.
(Source: NY Post)