In Luo Guanzhong's novel Romance of the Three Kingdoms, Zhuge Liang is considered one of the most famous military advisors. The difference between Zhuge Liang and the strategists at that time was the ability to use his "weird generals". Names like Phung Hieu (Quoc Gia), Si Nguyen (Bang Thong), Trong Dat (Tu Ma Y), Cong Can (Chu Du)… are all good, but in the Three Kingdoms Dien Nghia, only Khong Minh stands out. thanks to his ability to "call the rain to call the wind".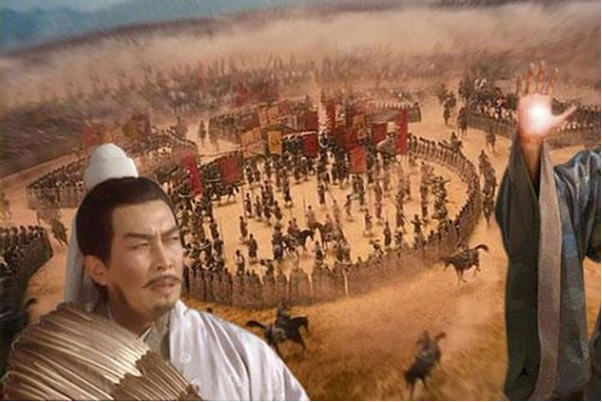 In addition to the legend of borrowing the East wind, Zhuge Liang's stone map is also a mystery that once made Luc Ton of Dong Ngo's soul fall. If it weren't for the help of Hoang Thua Ngan (Zhat Luong's father-in-law), Luc Ton would have died in the battle of Khong Minh's Bagua map.
Because Hoang Thua Ngan himself once said: "This magic array changes infinitely, it is impossible to learn". Even Luc Ton – who is considered a genius of Dong Ngo has to admit that "Kong Minh is really a "Lying Dragon"! I can't match it!"
Previously, Mr. Hoang had explained that: "When his son-in-law entered Xuyen, there was a stone formation here, called the Eight-door map, divided into eight gates, according to retirement, birth, injury, pass, scene, death, business, etc. He declared, in armor. Every day, every hour, his transformation is unknown, equal to a hundred thousand elite soldiers. When his son-in-law left, he told him: "Later on, there was a general Dong Ngo who got lost in this battle. , then don't show it!"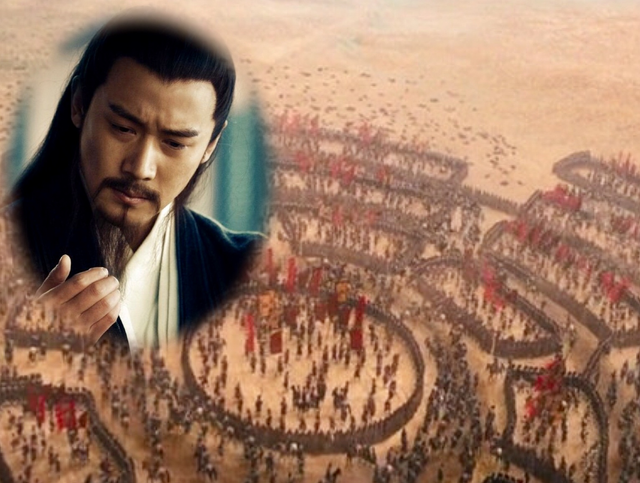 So we see that Zhuge Liang not only has the ability to create a mysterious stone formation, but also foresees that Luc Ton will commit himself to this formation. That is the talent and danger of Zhuge Liang compared to other names of the same time.
It is in the novel of Luo Guanzhong, and if gamers want to really experience this stone formation, it is not impossible. It is known that in the upcoming Alo Master General game, all the strategies and tactics in the Three Kingdoms Dien Nghia will be faithfully reproduced in this game.
In addition to the Five Elements Bagua, the Four Ways Phong Sat and more than 30 other types of military tactics will appear in Alo Chuong General. This will put the player in the role of a talented strategist with a magic matrix, a strategy used to overcome the opponent and create his own great career.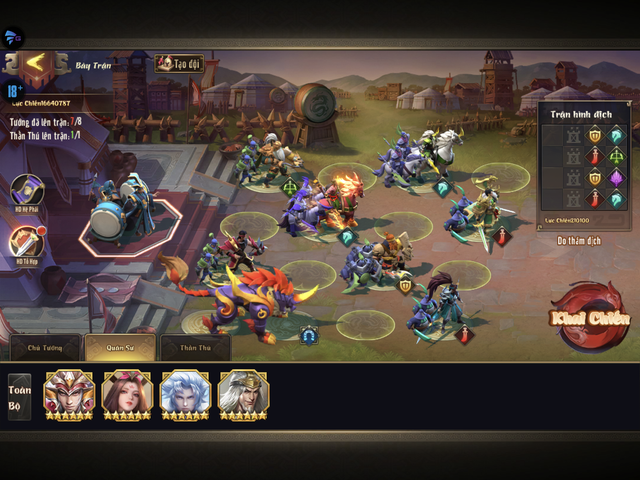 Different from other strategy games that only focus on the element of "building generals", Alo Master General focuses on building a strategy system to ensure that each player will have their own way of thinking. different development. The strategy matrix in Alo Master General is not for "playing scenes" but for players to really brainstorm and find the most suitable map for themselves.
That's why Alo Chuong has more than 5 billion ways to line up and counter the five elements. Accompanied by the number of more than 62 generals and advisors in the Three Kingdoms, each war general is divided into 6 types of troops, each army will have its own fighting style. Only these statistics are enough to show the massiveness of the tactical system of this game.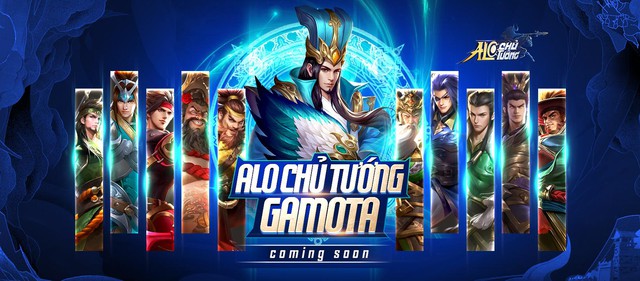 In general, in addition to building the standard worldview of the Three Kingdoms of Dien Nghia, Alo Chu General also recreated the 'ghostly' details in the 'magic' which is famous in the novels of La Quan Trung. A strange game, a strange wind of the Vietnamese game market is about to be released. For more information about this game, players can refer to:
Landing page: https://bit.ly/landing-AlochuTuong-Gamota