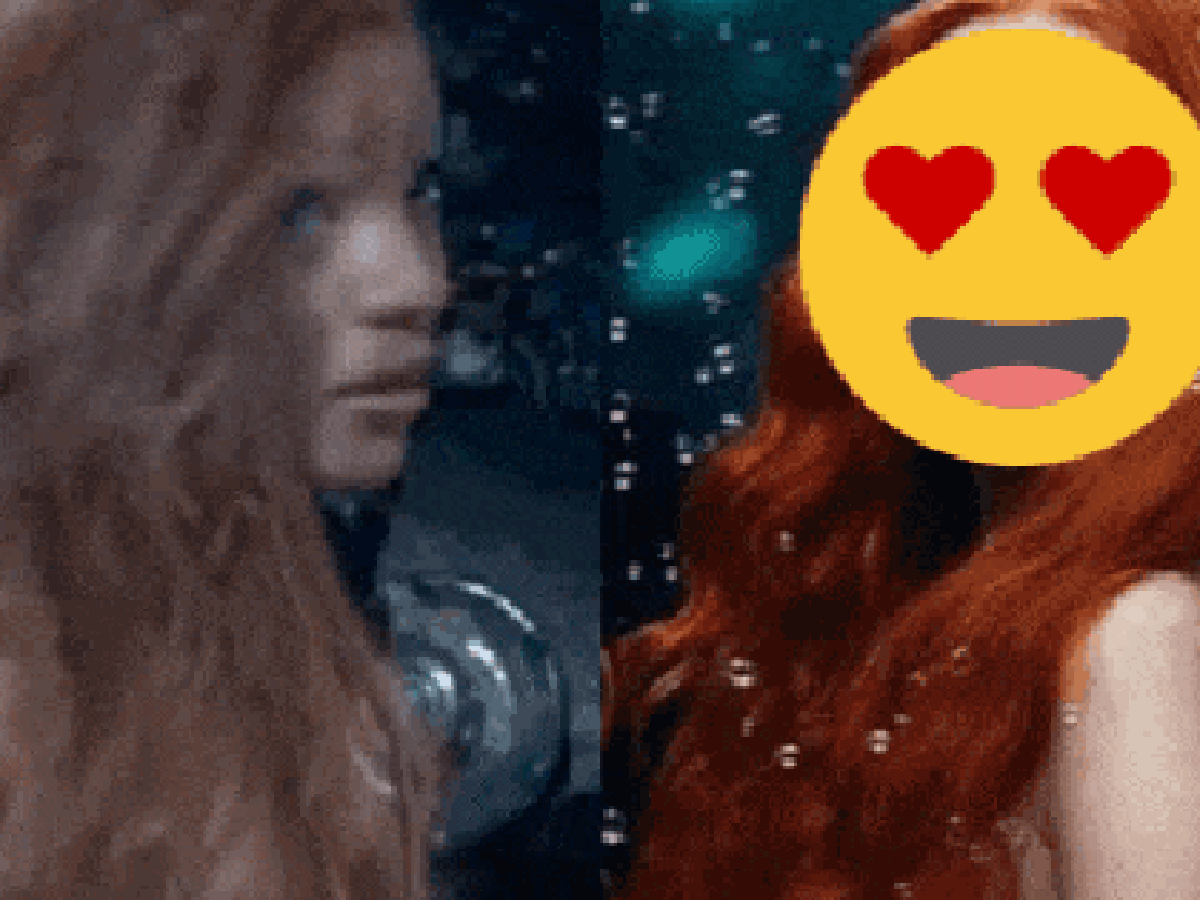 Since the project was announced so far, The Little Mermaid still faces many controversies over the character creation. Not only is the heroine Halle Bailey as Ariel, but other names are also inevitably discussed. Because of that, one account used artificial intelligence technology to recreate the Mermaid characters into real people based on the 1989 cartoon.
Let's see what the Mermaid characters will look like if they transform into real people, and what is the difference with the latest project from Disney!
Mermaid Ariel keeps true to the cartoon with red hair floating, white skin due to not being exposed to sunlight. The live-action version has been ethnically changed, with a controversial performance by Halle Bailey.
Sea King Triton looks extremely powerful, somewhat dangerous do not come close to the muscular body. In the new movie, the image of Triton has a thinner software.
One of the characters that does not appear in the film is Ariel's mother, Athena. She has the same beauty as a girl, but more salty.
Possessing romantic features and soaring blue eyes, Prince Eric of the AI ​​version overwhelms the live version of Jonah Hauer-King
The weird octopus Ursula kept her "lack of cloth" appearance, but still exuded a villainous aura, which Melissa McCarthy was commented on as lacking.
Arista has an unapproachable personality, a bit selfish as well as having outstanding blond hair. In fact, all 6 of Ariel's sisters are completely changed in the new movie with diverse ethnicities, skin colors and backgrounds.
Adrina owns an indigo tail and a witty and playful personality, so her facial expression is equally mischievous.
Alana has a mysterious purple tail, and the beauty of the most lovely beauty among Triton's daughters.
Aquata loves to dance and has a blue tail, her beauty is also more beautiful than the cartoon version.
Adella has always dreamed of love, but is shown with dreamy and wandering eyes in the real person.
Attina is the eldest sister who owns the red tail as well as the model face of the leader of Triton's children.
Vanessa possesses a fiery appearance, a hundred times more attractive than Ariel and this is evident in this real person and the new Disney movie.
Prince Eric's maid Carlotta is shown in accordance with the animation with a chubby, lovely body, not unrecognizably different as in the new 2023 movie.
Finally, there is chef Louis, who is excluded from the main lineup of The Little Mermaid 2023. This character is always trying to find a way to cook Sebastian's crab, and is a funny side name that makes the movie more colorful.
Photo: Disney