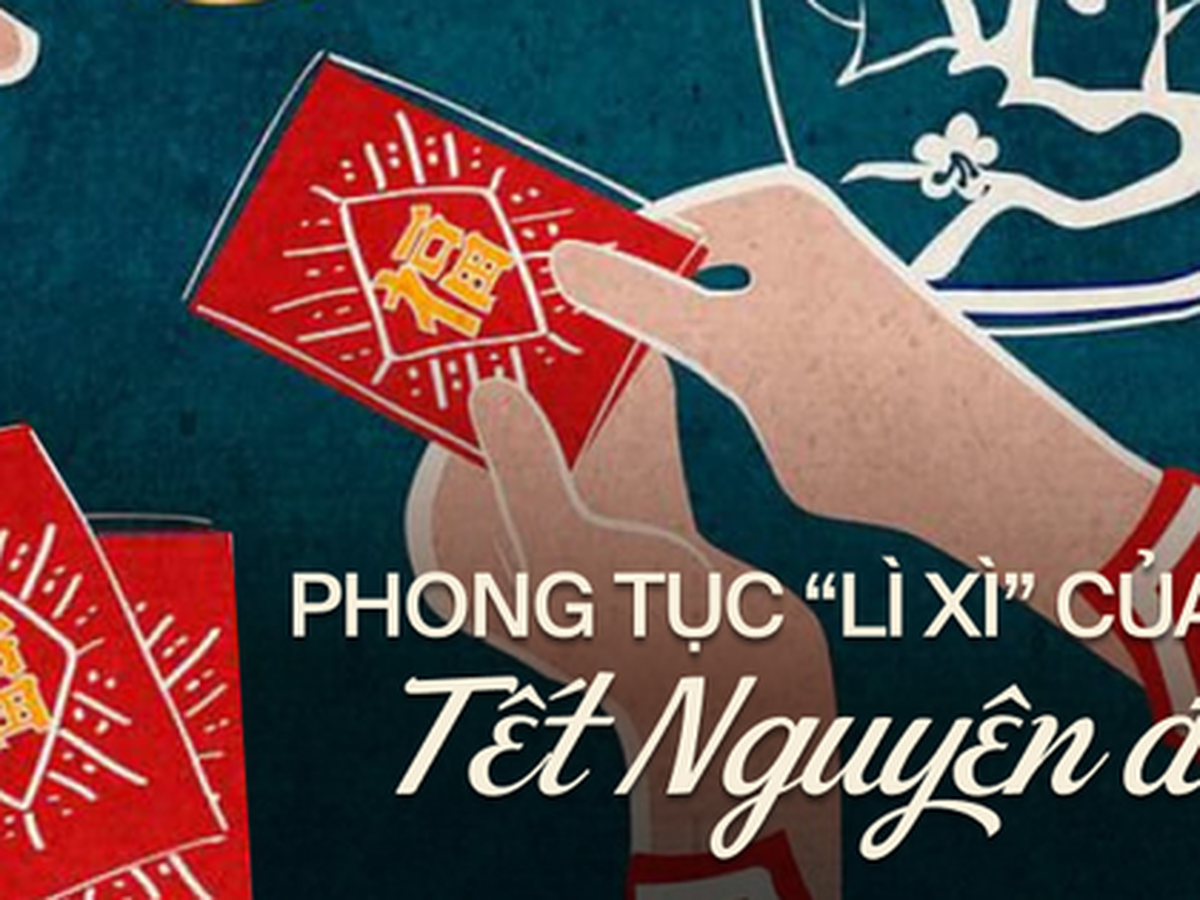 Every time the Lunar New Year comes, the Tet atmosphere is everywhere, always giving us a feeling of excitement and excitement. Not only is the occasion to gather with family, the Lunar New Year is also a time when old customs are re-enacted, in which "lucky money" is one of the oldest customs of Tet.
Not only popular in China, the tradition of red envelopes is popular throughout Southeast Asian countries, including Vietnam, Cambodia, Myanmar and the Philippines…
So when did this ancient custom originate and for what purpose? Let's find out the story behind the red envelopes containing good luck and good fortune in this new year!
How was the first lucky money born?
Accordingly, giving red envelopes to relatives and friends comes from the phrase "hong bao" (meaning 'red envelope') in Mandarin and in Cantonese as "lai see" (or 'lai si' means 'useful'), these cash envelopes represent a gesture of thanks, friendship and recognition, an expression of gratitude and connection of relationships. between our busy lives.
The concept of lucky money has actually been passed down for several thousand years. It is said that the elderly family members will string coins with a red string, called "aat seoi cin" (壓歲錢), which means "avoiding old age". Then they put coins under children's pillows on New Year's Eve to suppress fear and ward off evil spirits.
After time, the red ropes turned into wrapping paper during the Tang Dynasty (618-907 AD). The custom of putting money under the pillow is also gradually changing by putting coins or money in red wrapping paper to give to people with the meaning of bringing good luck.
At that time, the king and mandarins used red handmade woven bags and the common people used red paper to wrap coins and banknotes symbolizing auspicious words.
Around 1900 (Qing Dynasty), thanks to the improvement of printing technology, these rudimentary mail packages were turned into envelopes. People also began to extend the tradition beyond the family and give red envelopes to neighbors and friends.
The tradition of giving lucky money is growing
If you are married, giving red packets is now an indispensable part of activities to celebrate the Lunar New Year. It is a way for older family members to share their blessings with the younger ones, wishing them all the best in the coming year. On the contrary, young people will also give lucky money to the elders in the house as wishes for health and longevity.
When giving lucky money bags, the giver often comes with the wishes of fortune "Glory and Prosperity"; good health "Longevity without Borders" or peace and happiness "Prosperity",…
In addition, the use of red envelopes has also changed a lot when the envelopes are now not only limited to lucky colors such as red and yellow, but also have many different designs and designs such as pink. , purple, orange.
What they have in common is that they symbolize happiness, luck, auspiciousness and wealth. However, red packets should still stay away from white or dark blue, black, etc., because these colors are associated with bad luck.
The customs surrounding the amount have also become more complicated. Filling an envelope with an even number of bills is considered auspicious, such as two bills per envelope.
Meanwhile, amounts in multiples of eight and nine are also commonly used in China because the sound of "eight" is synonymous with the word "play" in development, forward and "nine" is synonymous with "nine". long term meaning.
Source: Macao News