Usually, major Genshin updates will edit a lot of character parameters. This is also a factor that gamers pay attention to to flexibly change the battle formation in the future. However, there are also quite a few secondary indicators related to gameplay that the publisher pays attention to.
These metrics are less noticeable to players and often do not have a direct impact on the game experience. Typically "Map Pin" – "pins" are used to mark locations on the map.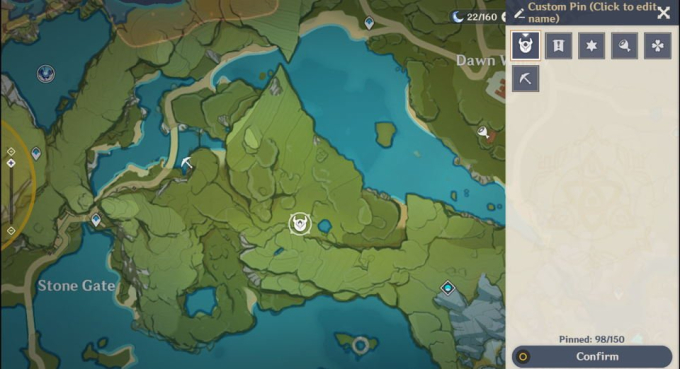 Pin cards are a powerful support tool when using Genshin Impact's map.
It is known that gamers can freely use 6 different pin card shapes to mark any location. The more the map expands, the more important pins will become. Because, for longtime players, they will use pins intelligently to save the location of chests, treasures, rare resources or tasks… to maximally support the "plowing" process.
However, the number of these bookmarks is limited. To date, players can only use a maximum of 150 cards on the entire map. Realizing the increasing demand, miHoYo decided to increase the limit to 200 in update 4.2. This information was revealed on reputable news sources and quickly received a strong response from the community.

Update 4.2 will increase the maximum number of pins to 200.
Obviously this is good news for Genshin gamers. However, for beginners just starting out, this happy reaction is somewhat difficult to understand. Some players even expressed their confusion when they saw the community enthusiastically celebrating this simple information. Perhaps, because they are not familiar with the Map Pin system, they have not realized the usefulness of the marking mechanism in the game.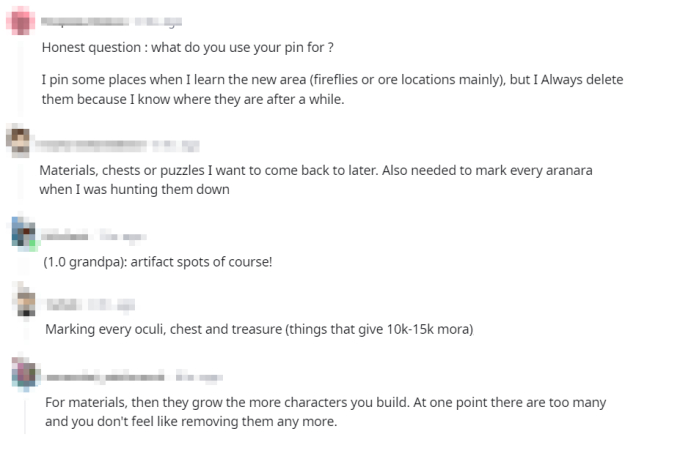 "Why do people need to use this? I tried marking a few places but in the end I still deleted them as soon as I knew the location";
"Of course, it's to save the location of the resources and treasures that you need to find again in the future";
"Obviously to mark the artifact";
"The higher your level, the more breakthrough materials you need. When you're asked for too much, marking will have many benefits. To the point where you won't want to delete them";…
It is important to know that Map Pin not only helps players mark important locations but also helps them grasp the appearance rules of resources to make collecting easier. However, how to use Map Pin completely depends on the player and personal play style.
For dedicated players who want to explore the entire map, owning only 150 pins will definitely not be enough. Therefore, miHoYo increasing this number to 200 is considered a very welcome move.