The strongest 9.5 Multi-Mantra Mage squad. After the rework, the TFT Multi-Spell Mage has become one of the strongest squads in the meta of Teamfight Tactics.
Right from the time they first appeared on the PBE test server, the Multi-Mantra Mage has been considered the most worth playing squad in TFT season 9. Among them, one of the typical squads revolves around the card Taliyah with the ability The constant knocking ability is extremely annoying. After that, players immediately find another worthy replacement, also costing 2 money in this squad, which is Yordle Teemo.
However, entering the Truth Arena 9.5 season, the Multi-Mantra Mage squad was no longer the favorite choice of Dignity chess players when Teemo disappeared to make room for Twisted Fate. To bring this squad back to DTCL's meta, Riot Games decided to remake the Multi-Spell Mage in update 13.20.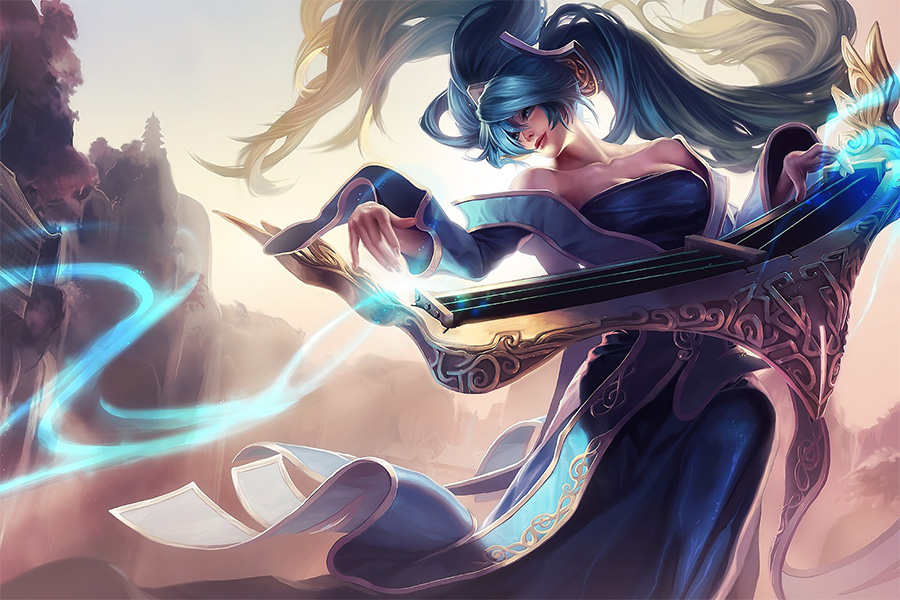 Sona and the Multi Mantra Mage squad received strong buffs in DTCL 13.20
– Multi-Spell Mages cast their skills one more time (instead of multiple times). Second skill casts will have their effectiveness reduced:
+2: 55% off
+3: 30% off
+4: 25% off. Attacks restore 5 additional energy

The strongest Multi-Mantra Mage squad in DTCL 9.5
Multi-Captain Military Team squad
This is the lineup that is making waves in the 13.20 meta of Truth Arena, with Twisted Fate as the main force. Players will apply the Slow Roll strategy to upgrade TF and Galio to 3 stars as soon as possible, and arrange Sona next to TF to maximize this general's power.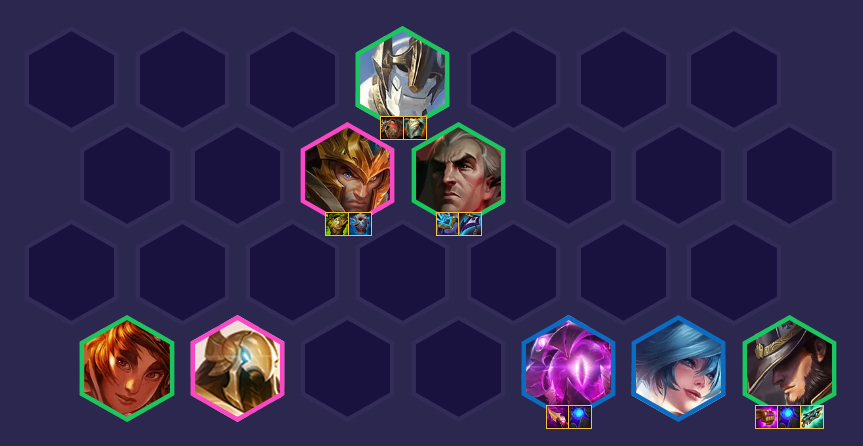 DTCL 9.5 Multi-Mantra Mage lineup
Besides Galio as the main tank, players will add Jarvan IV and Azir to increase the resistance of the upper barrier with the 3 Warriors buff. In the late game, players can add Shen, Taric or Heimerdinger with Ryze to increase their win rate.
Demacia's lineup of Magicians and Spellcasters
This is a 7 Demacia squad with 3 main players, Fiora, Kayle and Mordekaiser with the Demacia Seal. Sona will also be an indispensable general in the squad, as her skills will help increase the attack speed of main forces that depend on DPS such as Mordekaiser or Kayle. URF Seal will be the most suitable choice so players can easily get the Seal.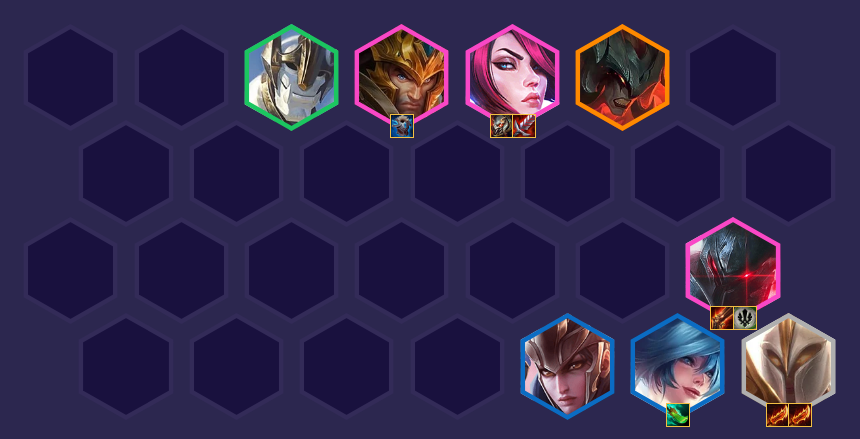 Squad 7 Demacia DTCL 13.20
Players will start with a squad of 3 Demacia 2 Courageous (Kayle – Poppy – Galio – Ilaoi). Kayle will have Guinsoo's Rageblade, while Ilaoai will be the champion who holds items like Blood Sword and Colossal Power before ceding it to Fiora. In the next phase, complete the 7 Demacia squad with Fiora, Sona, Jarvan IV and Mordekaiser with the Demacia Seal. Aatrox will be the last choice to activate the 4 Butcher system.
In case the Demacia seal cannot be found, the player can use Shen and Poppy instead of Aatrox and Mordekaiser.