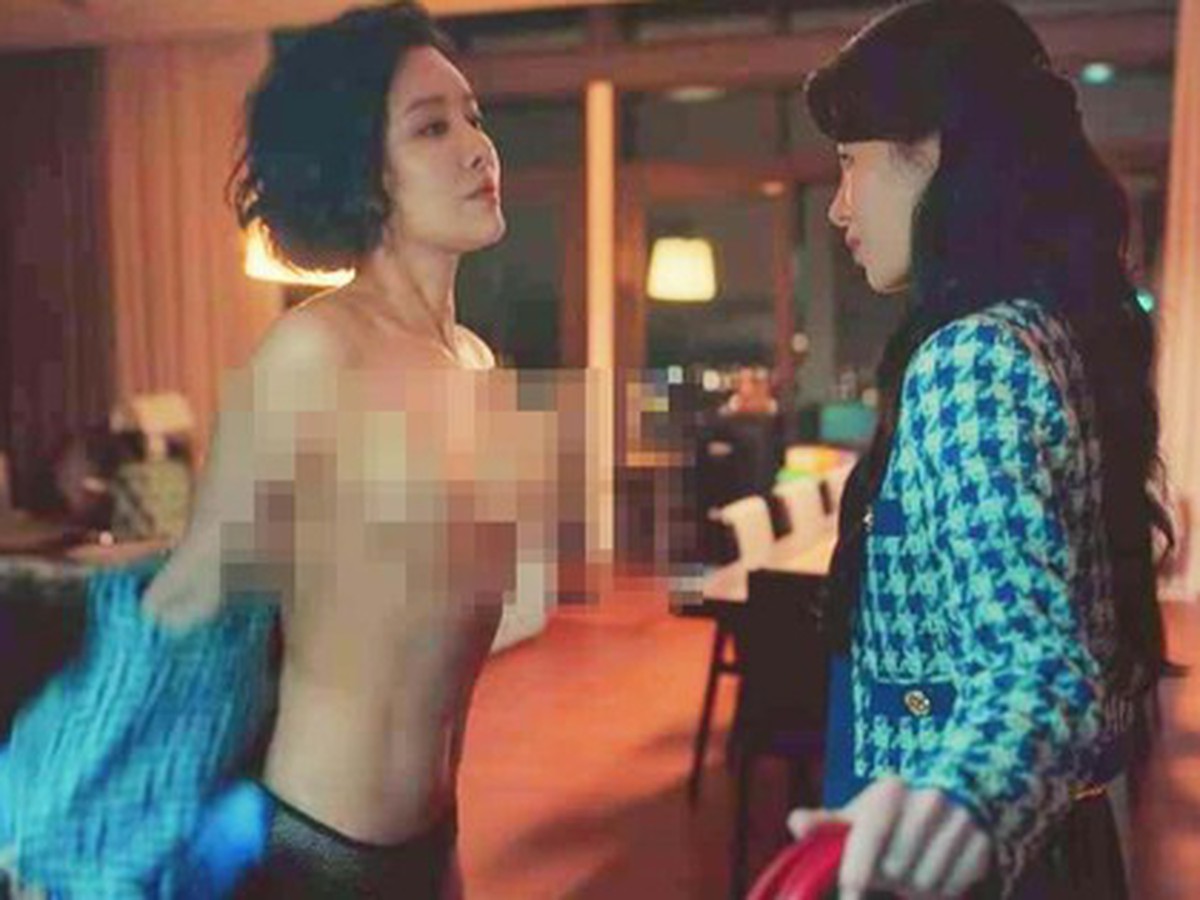 The Glory part 2 brings many surprises to viewers with the twists and turns of the cast. In particular, the character Choi Hye Jung (played by Cha Joo Young) performed a nude scene and quickly became a topic of public opinion.
In episode 13, Choi Hye Jung quarreled with Park Yeon Jin (played by Lim Ji Yeon), she took off her shirt and threw it at her "best friend" when Park Yeon Jin said that the shirt she was wearing was bought by her. The character exposes his entire upper body in front of the camera, making the audience amazed by his boldness.
Many viewers discussed whether Cha Joo Young used a stuntman or was just a product of CG (digital graphics).
Actress Cha Joo Young's attention-grabbing nude scene.
On March 14, YouTuber Lee Jin Ho posted a video sharing a discussion about whether Choi Hye Jung's nude scene was CG or not. He explained, "People are wondering if Choi Hye Jung filmed the nude scene herself?".
"There are many opinions that Cha Joo Young used a stunt, because the credits (title) at the end of the movie is named Lee Do Yeon – Choi Hye Jung's stunt double," this person added.
To dig deeper into this scene, Lee Jin Ho consulted with Kim Doo Ho – a professional video expert – to find out if the actress's nude body used computer graphics and replaced it with other body or not. Kim Doo Ho explained, "Looking at the position of the shoulder line and the direction of the light, it's most likely CG."
Lee Jin Ho was curious: "Does this mean that they used a stunt double and replaced the face with Cha Joo Young's face?", Kim Doo Ho thought the production team used CG and deep fake – technology using Using artificial intelligence (AI) to take the image and voice of one person and put it into another person's video.
"Even if they try to make the hair exactly the same, there is a difference in the hair sticking out. I think they used a body double and then used deep fake technology," the expert said.
So far, Netflix has not taken any stance on this.
In addition, the nude scene was also criticized unnecessarily because it did not add any value to the plot. According to Koreaboo, many viewers rated the footage as revealing, shocking, and offensive to watch. Many people think that the director can turn his back, there will be no problem.
Besides complaints, many people agree with the director's idea. Right from the beginning, the producer has labeled the film 18+ because there are many scenes of violence, use of drugs, etc.
According to Wikitree