Yesterday (November 3), the reunited Runeterra Truth Arena championship was kicked off and received a strong response from the gaming community. It is known that this is the second largest event of Truth Arena in the second half of 2023. This tournament will take place over 3 days November 3 – November 5 and bring in more than 450,000 USD (11 billion VND) in total. prize value. Participating, there were 2 Vietnamese representatives: players P1va and Nem.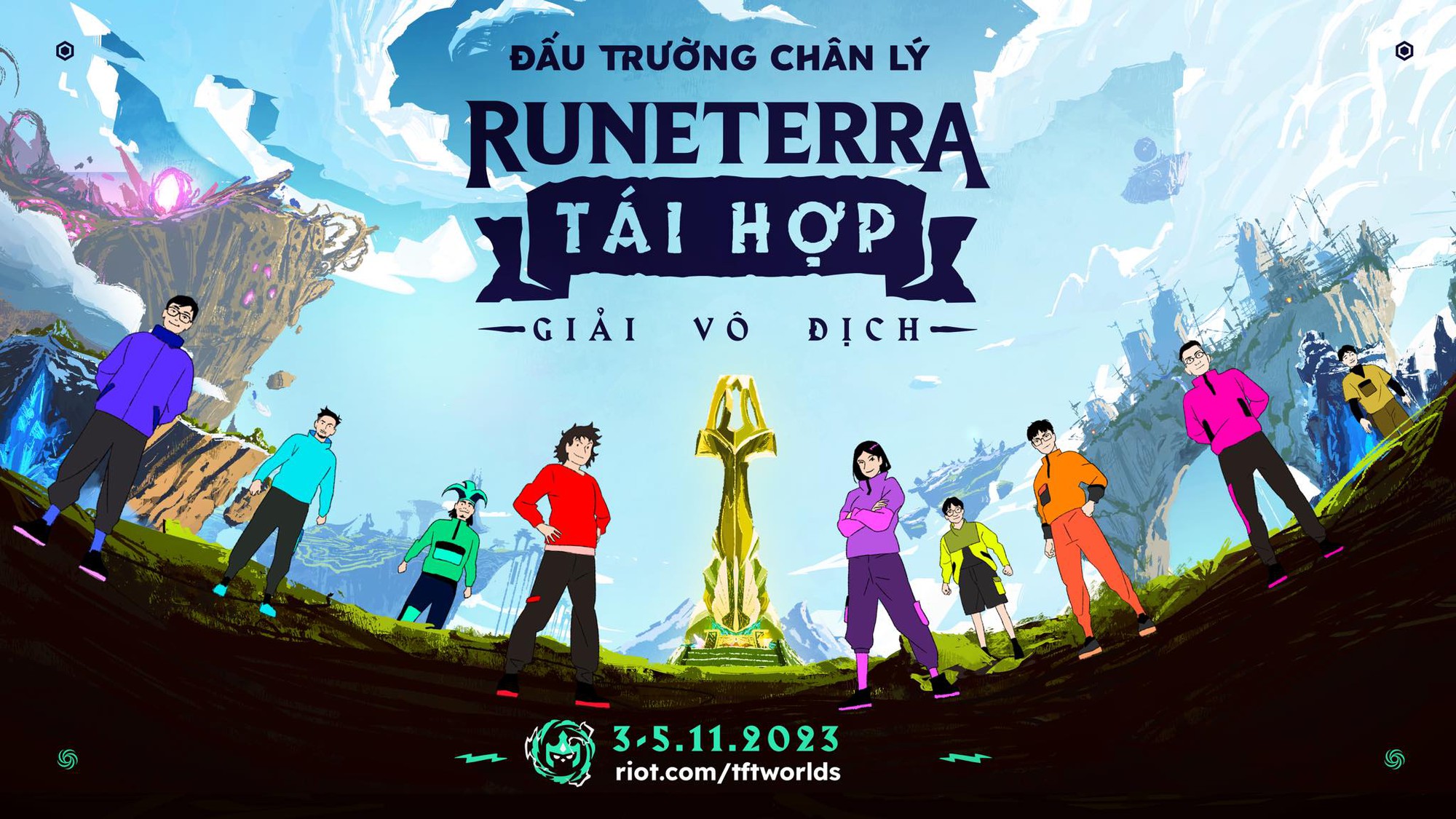 The reunited Runeterra Truth Arena Championship was widely welcomed by the chess community.
"Opening the bowl" on the first day of competition, the Vietnamese duo is facing many difficulties as they have not been able to get a high ranking after 6 matches. Among the 32 participating players, P1va is currently ranked 22nd and Nem is ranked 26th. Although they often have impressive starts with "standard" squads, the two talented guys don't seem to have the "time" yet. " when faced with too many players with high dignity.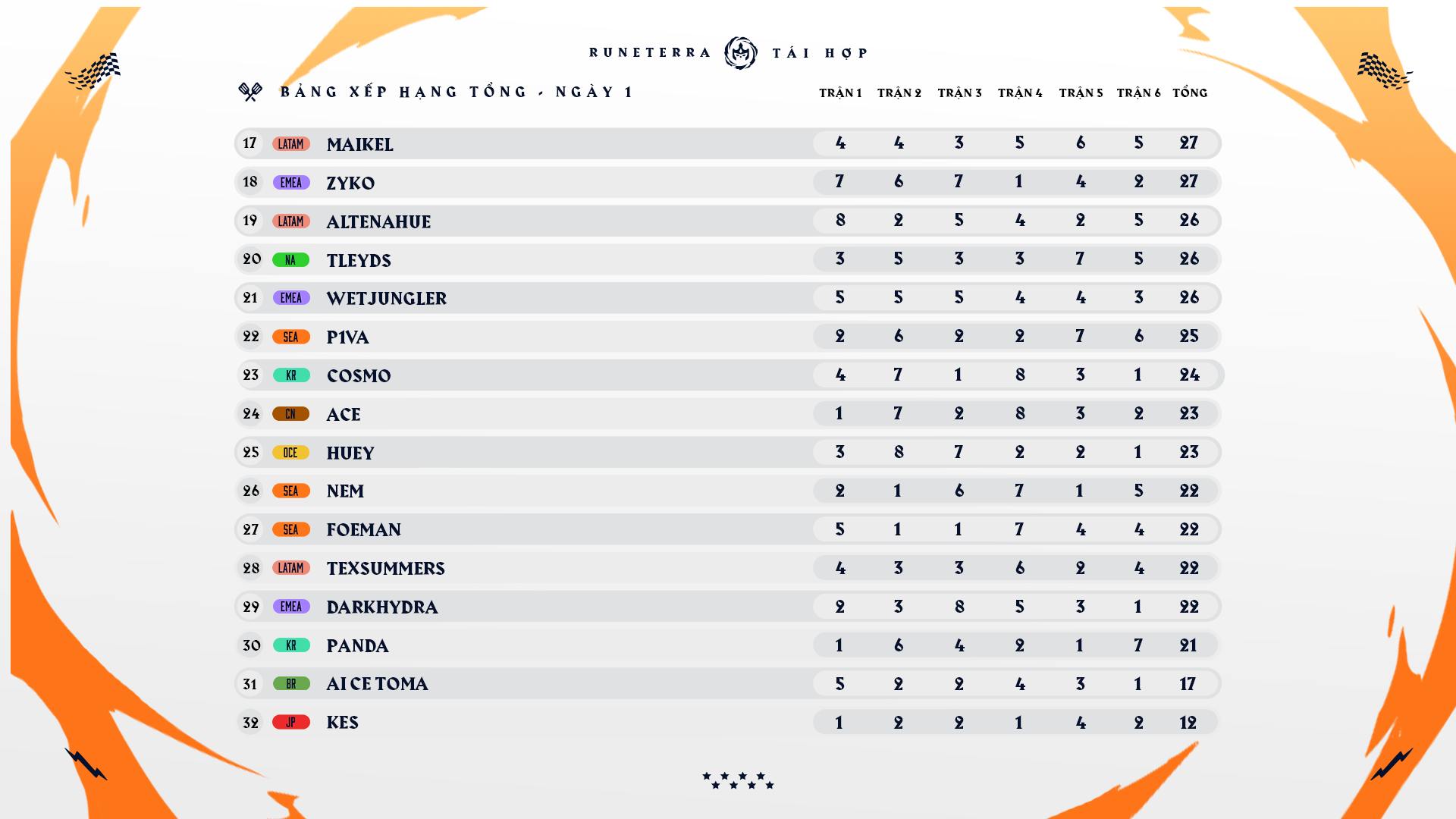 Ranking rankings after the first day of competition of the reunited Runeterra Truth Arena championship.
Among the many outstanding plays, both P1va and Nem, as well as other players, tend to prioritize one style of play this season. It is known that that is Demacia 9 squad – the "burning" hot meta of version 13.21. The reason is that there are too many advantages for the warriors of light to exert overwhelming power. From the fast leveling gameplay, the legendary URF core and Fiora's slight power increase… all make Demacia's 9th milestone almost unbeatable.
Compared to the Diamond milestone of other races such as Ionia, Noxus, Surima…, Demacia is still more favored. Thanks to the amount of virtual armor, countless light equipment and powerful chess pieces, it is very difficult for gamers to cope with this match at the present time. In fact, it has been proven that many players "aim" to borrow this style of play to achieve high rankings on the last day of competition.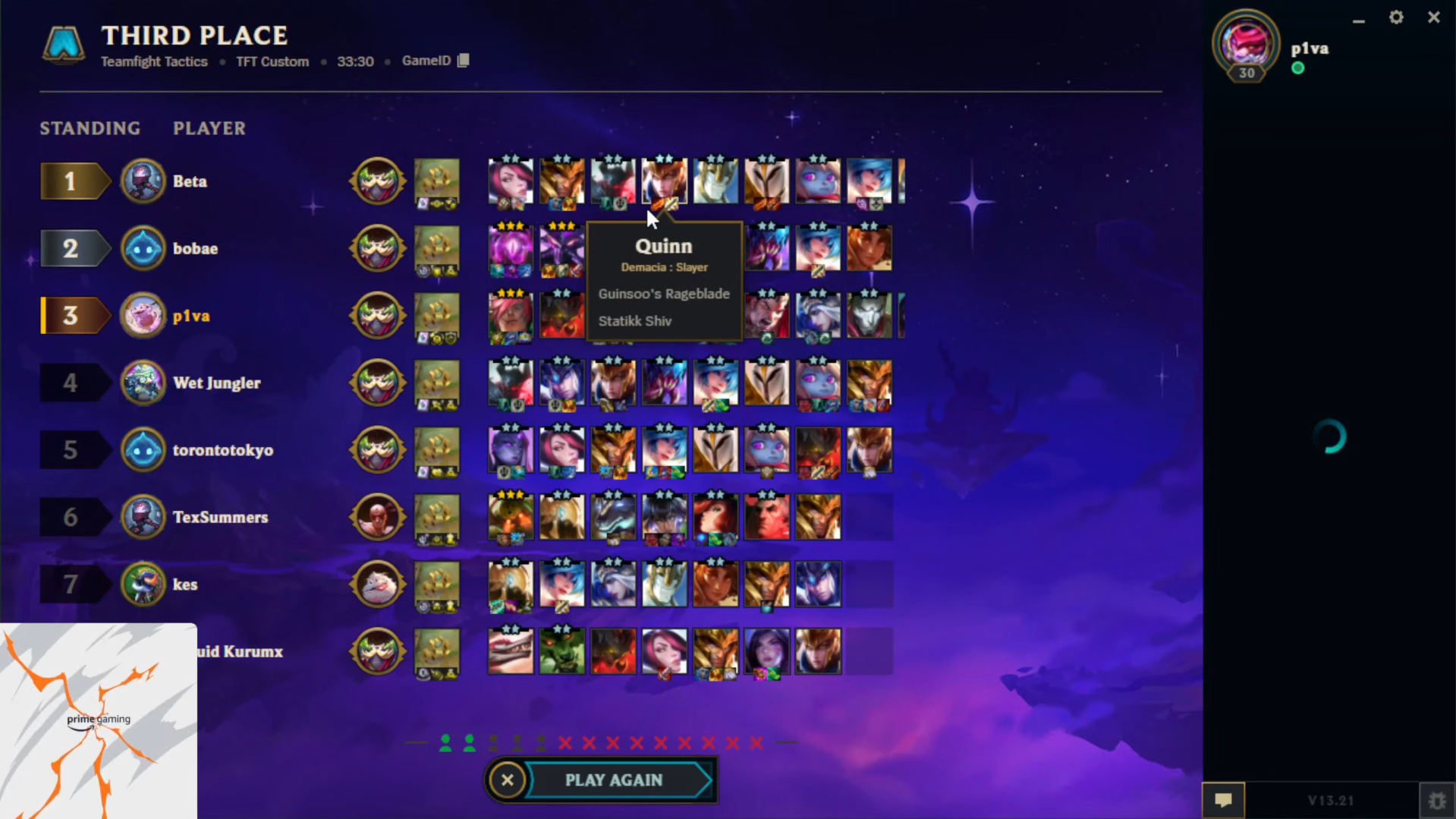 P1va had to succumb helplessly to the ultimate power of Demacia. (Photo from P1va channel)
Although they did not achieve the expected results, the two Vietnamese players have gradually regained their playing rhythm and improved their scores in recent matches. The distance to the top 8 is still very far, but both P1va and Nem are still "open" on the second day of competition to win tickets to the Final round. Therefore, readers can watch the livestream of the tournament at 8:00 p.m. tonight (November 4) to energize this talented duo of players.