Since its launch, the Thien Long Phu (Battle Pass) feature has always been the focus of gamers' attention in the new versions. No exception, Thien Long Phu season 3 returns in the new version Thien Phuc Ky Lan is being experienced by the player community and has won a lot of great rewards.
Small quests big rewards
Last week, Thien Long Phu season 3 returned in the bustling and excited atmosphere of the Thien Long Bat Bo 2 VNG community. This feature takes place from August 15, 2023 to the end of September 13, 2023 for gamers to freely unlock Vang Danh One Region, Thanh Chan Giang Ho. This is also an opportunity for players to get their hands on equipment such as Enhanced Terrain, lvl 4 Gems, Excellent Study Guide… and countless attractive ingame gifts.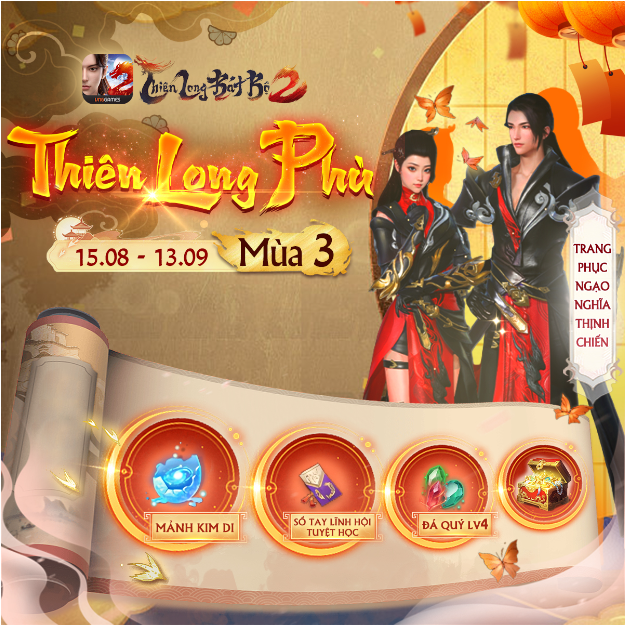 Accordingly, when opening Thien Long Phu, players need to complete daily tasks in exchange for experience and level up. The Dynamic obtained will be converted into EXP (Experience) and level up Thien Long Phu to receive rewards. With each experience milestone, players will receive corresponding gifts such as Nurturing Plaintiff, Khac Phu, Soul Crystal, … and many other items.
In particular, when the player opens the landmark Vang Danh Everywhere, Thanh Chan Giang Ho will receive a series of bonus props, most notably a permanent new skin.
Naughty Nghia Thinh Chien – reaching the level of receiving the best fashion
At Thien Long Phu, fashion is also one of the things that gamers look forward to the most. Season 3 is back, Thien Long Bat Bo 2 VNG has "treatted" players with an extremely impressive and super cool design called Ngao Nghia Thinh Chien.
Costumes are designed elaborately, beautifully and strongly when there is a harmonious combination of colors and details on the costumes. The dominant red color and the mystery of black are suddenly in tune with the martial spirit and enthusiasm in the world of Thien Long Hoan My. Along with that, the shield accessories are designed to hug each line, creating a perfect combination for Ngao Nghia Thinh Chien.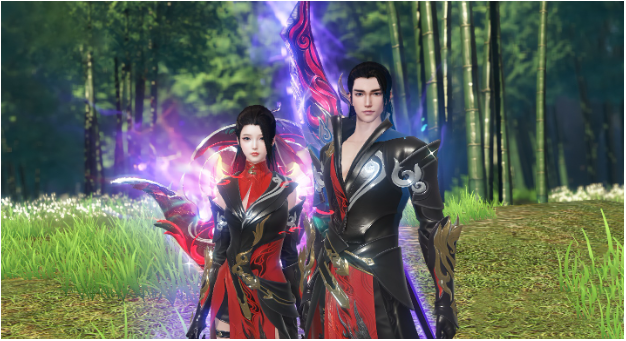 Ngao Nghia Thinh Chien with an innovative design, revealing the slim, seductive figure of the female model and the solid, liberal look of the man. To own this unique skin, players need to open Thien Long Phu and reach level 50 to get the hottest outfit right now.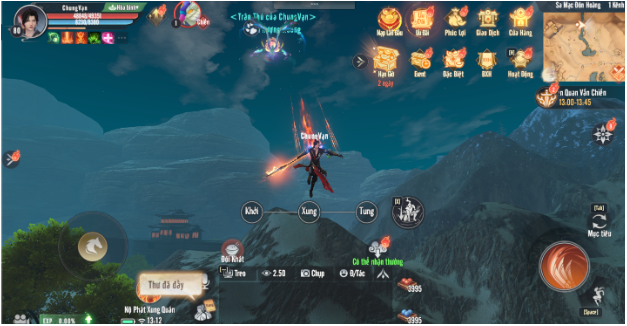 In addition, on the occasion of That Tich, the game also introduces the Tai Thuong Khong outfit so that players can have more "item" options for their characters. This is a costume inspired by the love story of Kieu Phong and A Chau that promises to storm at Thien Long Bat Bo 2 VNG.
It can be seen that changing the appearance will definitely help gamers to express their own personality and interests; both bring new effects, making the adventure journey even more interesting.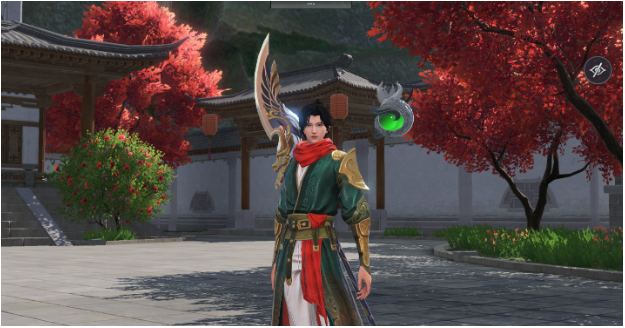 Also on this occasion, players also have the opportunity to experience the two-person mount of Ruler Kieu Tuong Hoi, and their other half to roam the vast Thien Long realm. Now, what are you waiting for, do not quickly do the leveling task to immediately receive the best results at Thien Long Bat Bo 2 VNG.
See more information here:
Home page: https://tlbb2.vnggames.com/
Download the game here: https://tlbb2vng.onelink.me/DxVt/GameK
Fanpage: https://www.facebook.com/tlbb2.vnggames
Learn more: https://tlbb.vnggames.com/