The Diablo IV beta will cover the entire 1st chapter of the game. Gamers will fully experience both the main campaign play, side quests and co-op mode. The first area that gamers explore is called Fractured Peaks. Players will reach a maximum level of 25 with 3 main character classes including: Barbarian, Rogue, Sorceress.
Barbarian
In all versions of Diablo, Barbarian has always been one of the most loved character classes. With superior resistance, along with not low physical damage, Barbarian fully converges the elements of an invincible warrior.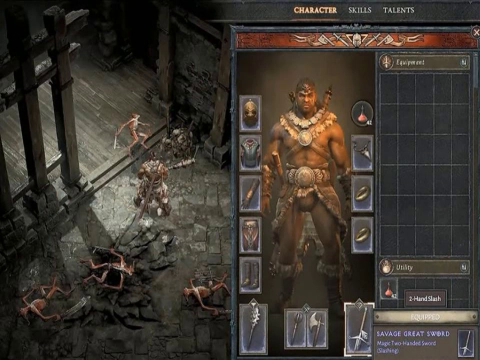 4 basic attack skills include:
– Bash: Attacks enemies with a chance to stun
– Flay: Slashes enemies, causing them to bleed
– Frenzy: Fast attack, with attack speed increasing over time
– Lunging Strike: Rush forward and attack the enemy
2 Ultimate Skills include:
– Wrath of the Berserker: Transforms into Berserk for a few seconds. Increase all stats
– Call of the Ancients: Summon a bunch of helpers to help
– Iron Maelstrom: Swing your weapon around on a string, dealing damage continuously.
Rogue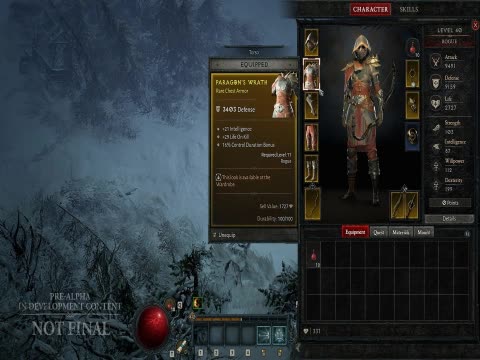 Built in a killer fighting style, Rogue has strengths in flexibility and high-damage moves. Rogue character has a flexible and mischievous fighting style, specialized in using bows and other skills to attack from a distance.
In addition, the Rogue character can also use knives and swords to attack from close, use traps and deception skills to create surprise attacks and dodge enemy attacks. In Diablo IV, the Rogue character is designed with special and unique features, along with a rich system of skills and equipment, giving players a variety of options and new experiences in the world of Diablo.
Rogue's 3 unique skills:
– Trap: Rogue can use traps to damage or slow down the opponent's movement.
– Shadowstep: This skill helps Rogue move quickly to the opponent's position and create a surprise attack.
– Exploit Weakness: This skill helps Rogue find the opponent's weak point and attack it to deal great damage.
Sorceress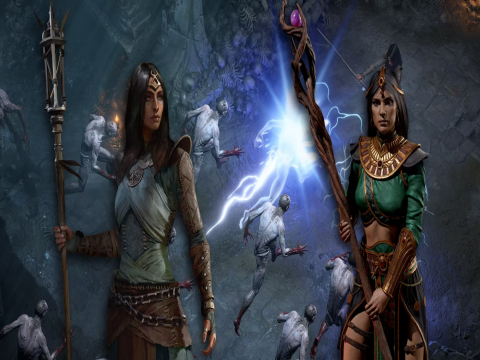 The Sorceress is a powerful mage who specializes in using magic to create powerful effects and damage. The Sorceress can use a variety of spells, including fire, ice, lightning, and mixed magic to deal damage to enemies. In addition, the Sorceress also has the ability to create various effects such as resurrecting, strengthening, and limiting the opponent's movement.
The Sorceress is also capable of using magic aids such as mana potions, mana stones, and other support items. In addition, this character also has the ability to move quickly and create effects such as blindness, freezing or stun to distract the enemy.
With these special skills and features, Sorceress in Diablo IV will be a suitable choice for gamers who love the fighting style from afar and prioritize using magic to attack and support teammates. .