Up to now, Dplus KIA (DK) has gone through a season with many ups and downs. In this year's LCK Spring and Summer, DK only won 5th place when the pillars (ShowMaker, Canyon…) showed a significant decline compared to 2022. Fortunately, DK has regained his form. score high in the regional qualifiers to promptly win tickets to the 2023 World Finals.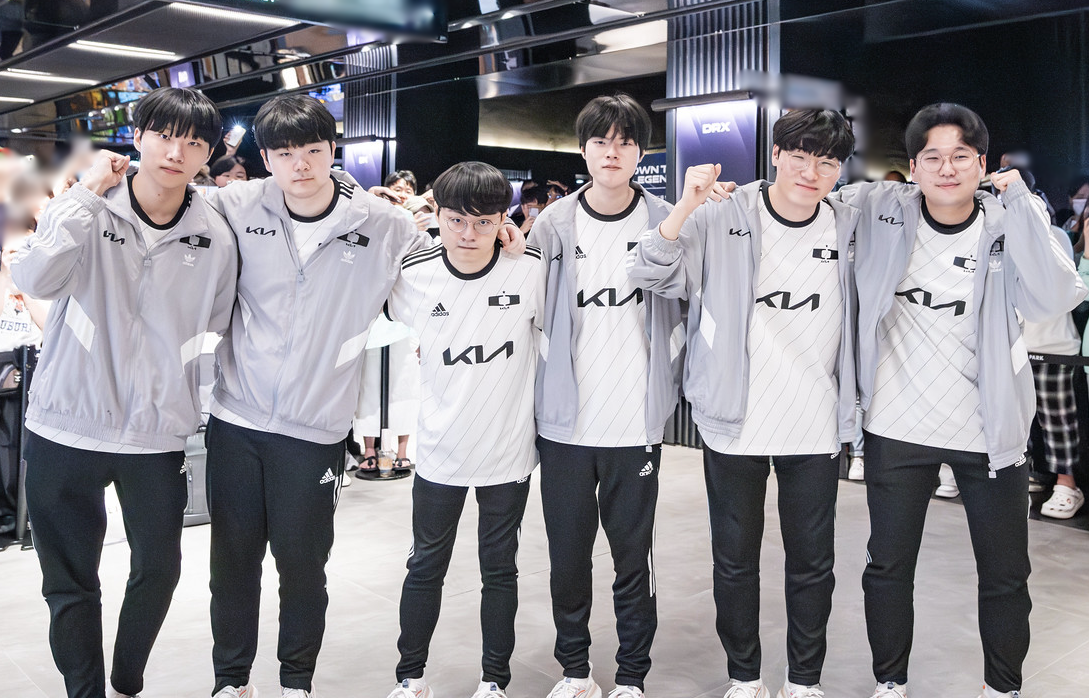 DK promptly regained high form in the regional qualifiers to win tickets to this year's Worlds
Recently, ShowMaker made surprising revelations about DK's performance in the recent regional qualifiers. In terms of competitive spirit, DK seemed extremely confident in defeating Hanwha Life Esports. Therefore, despite losing in game 1, ShowMaker and his teammates still won in the end. In addition, this player also shared that he "copied" the choice of Corki when he saw Faker using this character.
"I quite regret choosing Xerath because I use the sliding skill a lot when competing. Regarding the choice of Corki, I have to admit that I haven't practiced this character yet. I saw that Sang-hyeok (Faker) used this character so well that he "copied" it and put it into the match immediately. Fortunately, this choice worked" – ShowMaker shared.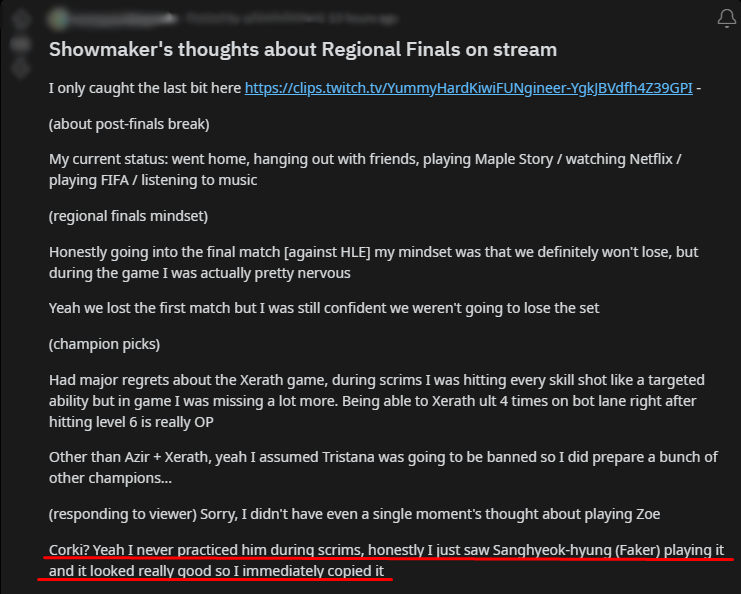 ShowMaker admitted on stream that he "copied" Faker in the Corki pick even though he had never practiced before.
Perhaps the match that ShowMaker was referring to was game 3 of the Winners' Bracket Final between Gen.G and T1. At that time, Faker used Corki to fight Azir and ended the match with KDA 3/012 and victory for T1. Therefore, this player learned from Faker and used Corki to confront Azir in the hands of Zeka in the regional qualifiers.
Faker and Corki's great positioning ability helped T1 win against Gen.G in this game
ShowMaker's learning proved to be very accurate when DK defeated HLE in the deciding game 4 and won tickets to the 2023 World Championship afterward. Perhaps DK fans need to thank Faker when he indirectly helped this team pass the regional qualifiers full of pitfalls.