The image below makes Wild Rift gamers easily think of the lost "twins".
It is not uncommon for the generals of Wild Rift in particular or the League of Legends universe in general to be creatively inspired by real-life prototypes. For example, recently, an international player discovered such a case. Specifically, this general has an almost identical appearance to a famous character in the Harry Potter movie series, making any gamer surprised and excited.
The name mentioned is Swain – Marshal of the Noxus empire. With his characteristic silver hair and angular face, Swain reminds this gamer of Lucius Malfoy – a "bloody" wizard of the Harry Potter series. Not only similar in appearance, both characters also have similarities in personality as they possess sinister minds, always planning many mysterious plans to benefit themselves.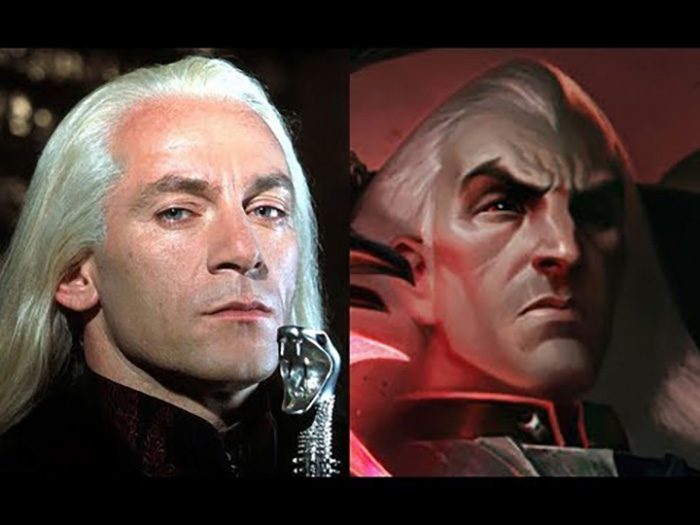 Swain and Lucius Malfoy startled players because they were so similar.
In fact, since being remodeled in early 2018, Swain's new look has made waves in the gaming community many times. Before that, this Marshal somewhat resembled an old and cruel monk. Realizing that his old appearance did not exude the heroic appearance of the ruler of the Noxus army, Riot decided to "transform" him to have his current appearance.
At that time, many players wondered about this near-perfect similarity. However, over time, the speculations gradually subsided and now, a new generation of gamers continues to "dig up" the story. Although there has been no specific acknowledgment from the publisher, Swain's case has been "implicitly understood" during the past time.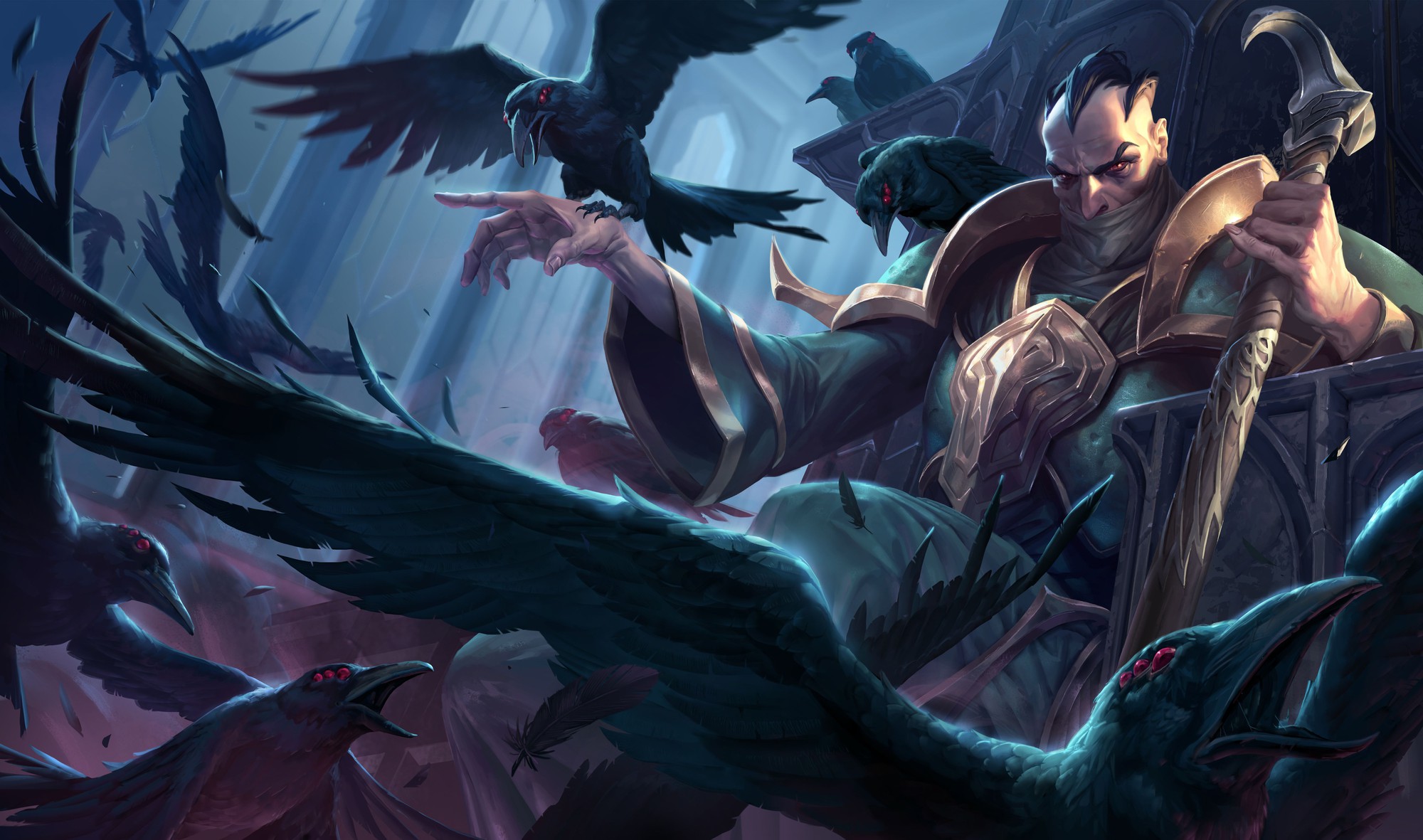 Swain's old image did not impress the majority of gamers.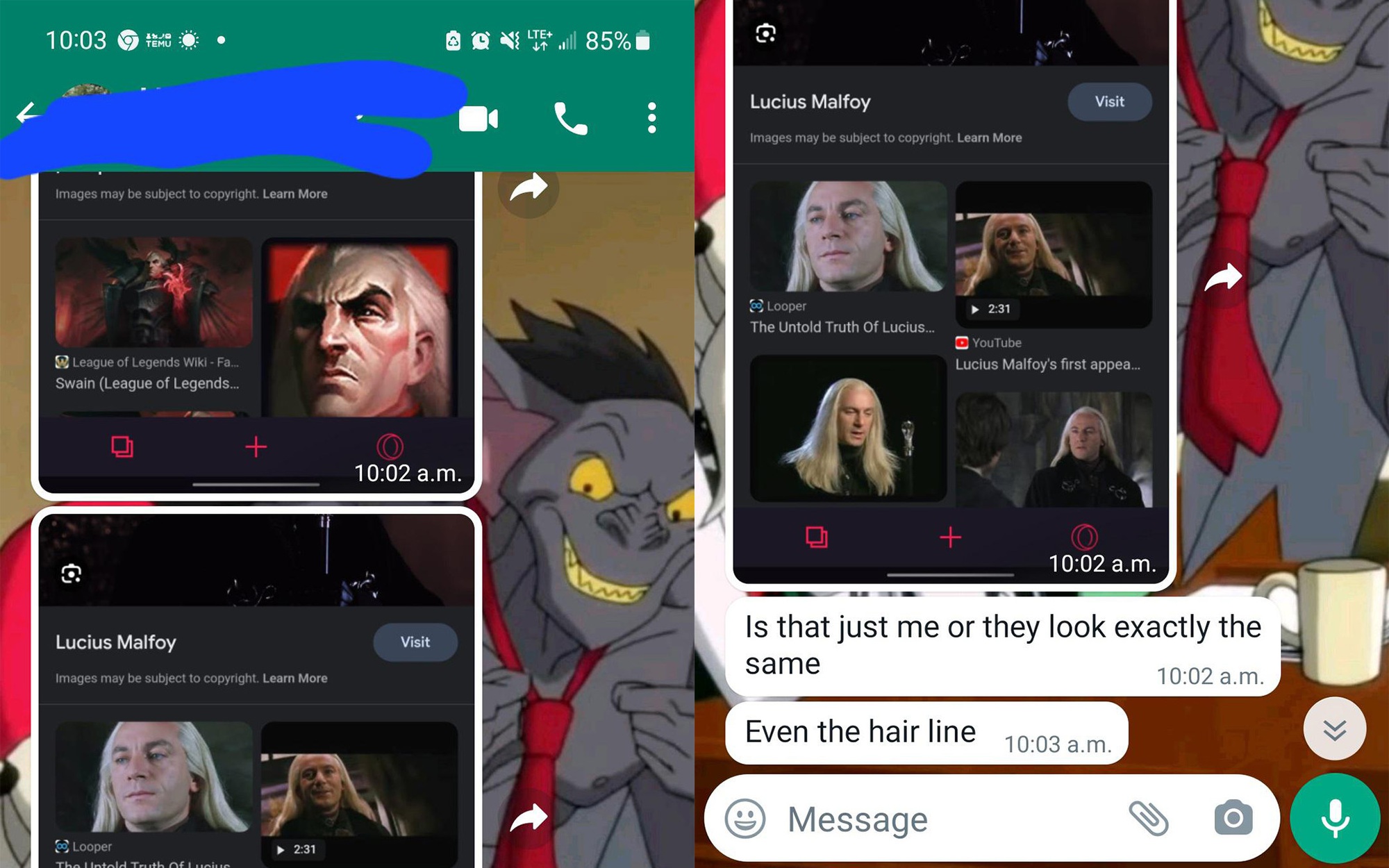 This new player was surprised to discover the "truth" about Swain.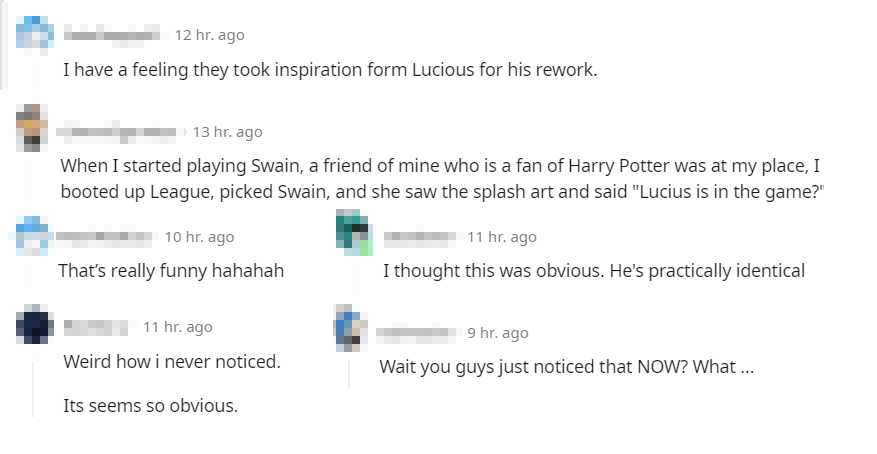 Many gamers have noticed, but there are still many players who have not noticed this coincidence.
Whether referring to the idea of ​​Harry Potter or not, Swain is also very successful in attracting the attention of the international community. Therefore, the question of the newcomer Wild Rift quickly "revived" a topic that has been discussed for a long time. Up to now, many players still think that this is a rare strange thing that Riot has created in the history of developing their games.