Which champion choices will help you rank up in version 13.11, let's watch our game to find out.
After the mid-season 13.10 update with a series of equipment changes, version 13.11 of League of Legends aims to rebalance the power of those items and many champions in the meta. Aphelios and Jinx have been nerfed at MSI 2023, Kalista and Rell have received a lot of changes while Rek'Sai after Dark Claw's approach effect has been removed. also edited by Riot Games to return to the familiar gladiator gameplay. So what options will help you rank up in version 13.11, let's find out.
Top lane: Jax, Kayle
In a patch that doesn't have too many changes towards the top lane, tank champions like Sion, Malphite or Ornn are still showing their strength. So we really need strong champions in the top lane to counter these champions in the current patch. Jax and Kayle are the choices that many gamers trust in solo queue matches to make that happen.
As a gladiator champion who can go all-out and can't be scrapped, Jax can fulfill all the requirements for a top lane right now, from dueling, split push to teamfights, tanking and pressure the main forces of the enemy team. If in the tournament, teams often have to pile up damage to take out Jax early, in ranked matches this is much harder to do and Jax will be much stronger if he gets past the first laning phase. stable way.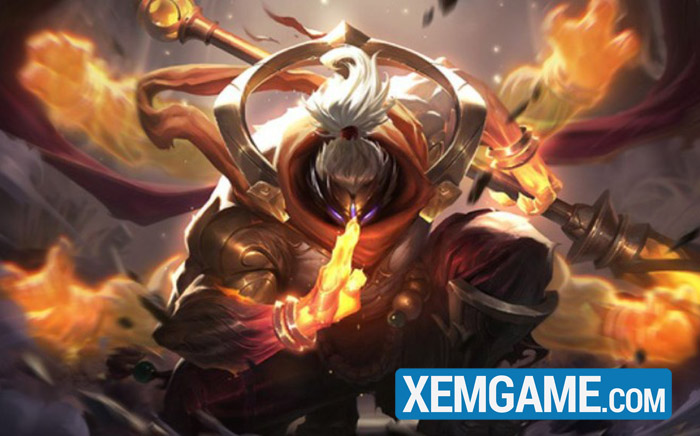 Jax is preferred by most players to use Deadly Tempo to maximize attack speed, but in some matches that need the ability to trade, Immortal Power is still the most optimal gem. Jax's equipment path has also changed a bit after version 13.10, Jax can now aim for 1 of 2 options: God-slaying Ax and Three-Sword depending on the matches and green or not. The next priority equipment is Shojin Spear for continuous ability, Ice Heart, Black Ax, Death Dance, Nature Armor will be items Jax can look for later.
After the change in patch 13.9 that allowed Kayle to attack normally during her ultimate, Kayle quickly returned to the top lane of the Arena of Justice. Outstanding power-ups as well as good hand-to-hand make Kayle a bomb that can explode at any moment. It's okay if there's a little hit and Kayle needs to prioritize leveling, and if it's green, there's almost no way the opponent can stop this champion's fans in the later stages of the game.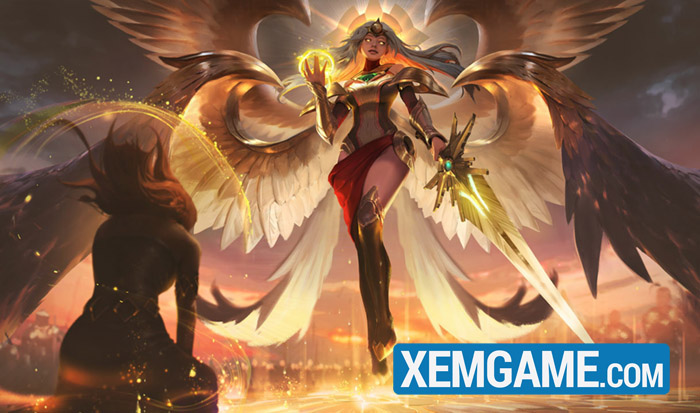 The new gameplay that is being used by many players for Kayle in the top lane will prioritize equipment such as Guinsoo's Rageblade and Nashor's Fang as the two main damage-causing equipment. Then it will be the Water Monster Hook or Purple Knife to increase hit and run ability and slightly increase magic resistance. And of course, you can still use the normal AP gameplay with the Staff of Evil and Nashor's Fang depending on the match. Deadly Pace rune will still be the preferred rune for this champion.
Jungle: Kha'Zix, Graves
Continuing is a version where Kha'Zix dominates the forest area. From a pick rate of only 30-40%, this number has increased significantly to 75% in the first days of patch 13.11. So choose Kha'Zix if you have the opportunity, this will be a champion that gives you an extremely high chance of victory in the current version.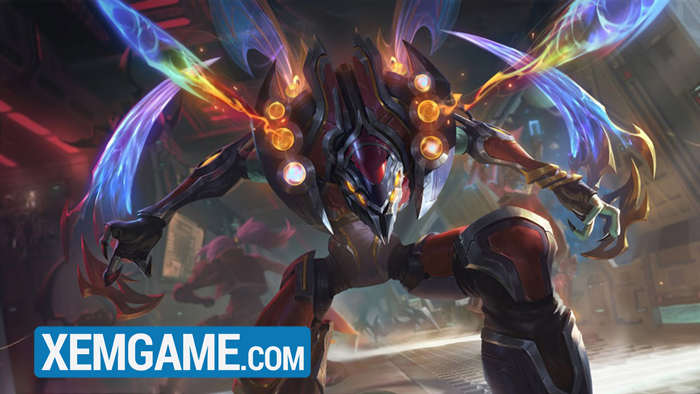 Kha'zix's item progression will remain the same as in 13.10, although Youmuu's Ghost Sword has been nerfed a bit. After that, the next priority items will be Dark Claw to assassinate enemies after stealth, Shadow Cloak to control vision and indispensable Spear of Vengeance to maximize the ability to do. slows the opponent after evolving W. Kha'Zix's runes will still prioritize Preemptive Attacks to help one-shot enemies as well as hack gold to complete the earliest equipment.
Along with the change of a series of lethal equipment, Graves suddenly returned to the familiar one shot gameplay. Graves' familiar runes will still be Lightning Footsteps for increased movement speed after the first basic attack.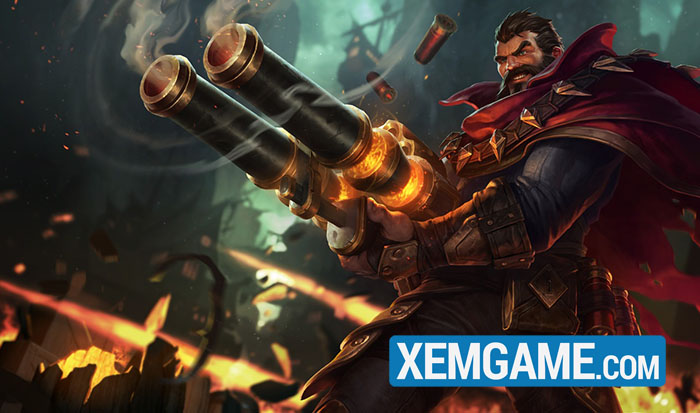 The preferred equipment for Graves will be relatively similar to the AD assassin champions in the current version with Youmuu Ghost Sword as the starting item. The Pirate Gun will help Graves explode damage with armor-piercing equipment like the Black Ax and the Dominik Crossbow.
Mid lane: Neeko, Annie
Our mid lane is dominated by the new champion Neeko with his terrible laning ability. It's rare for a champion to be able to crush Ahri's lane as strongly as Neeko has done recently and in the LPL. The ability to poke, start unexpected fights, stack damage and deceive opponents, all make Neeko a true chameleon in the mid lane who can do anything the squad asks.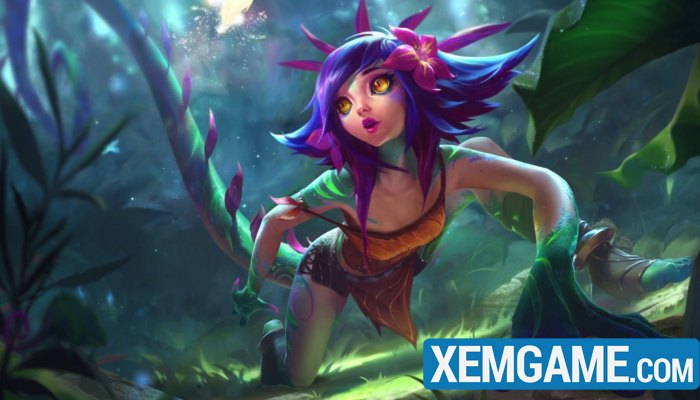 For many seasons, the Hextech Rocket Belt will still be Neeko's top priority when it comes to giving her more access to opponents. Of course, after that will still be familiar equipment such as Blackening Flame, Witch Hat to maximize damage or Hourglass or Cross Necklace to keep yourself alive. Mysterious Meteor and Electric Shock will be the 2 priority runes based on each Neeko's head pull in the mid lane.
Since the spring of 2023, Annie has never been an outdated champion in the mid lane with her relatively strong laning and teamfight abilities. This is also a priority pick at MSI 2023 and is currently a single ranked mode.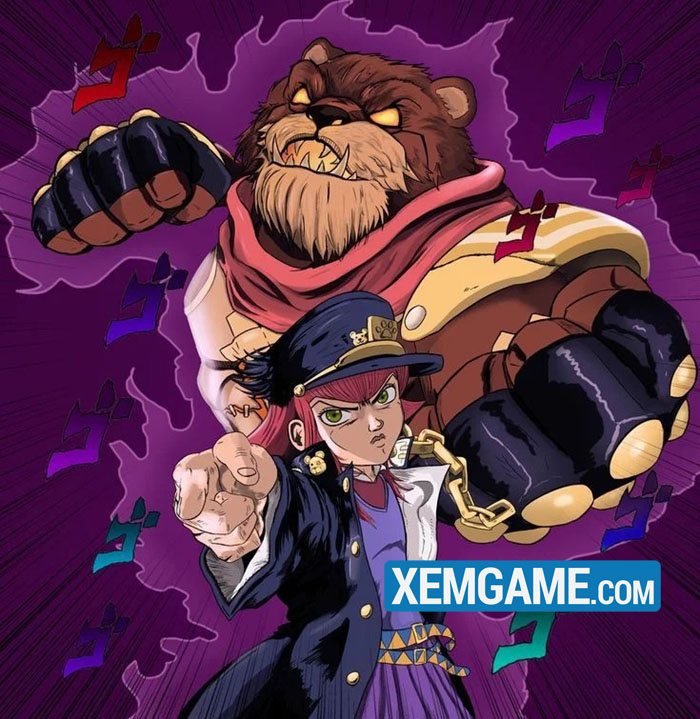 Annie's strength comes largely from her ability to stack damage such as choosing her target, so Electric Shock and Preemptive Strike are definitely two gems we can't ignore. Then there will be the familiar combo of Luden Echo and Black Flame along with other AP equipment such as the Witch Hat and Void Staff.
AD carry: Zeri, Ezreal
A lot of critical ADCs are taking the throne after the equipment changes, but the Three Hop Sword is the item that has helped Zeri and Ezreal lead the AD carry position in solo queue.
Zeri, after recent equipment changes, is back with her first applied gameplay, the Tam Hop Sword fighter. The strength of this playstyle gives Zeri an earlier power threshold, good damage, hit and run ability that is extremely strong and difficult to defeat. Zeri is keeping the overwhelming pick and ban rate in the 2023 LPL Summer tournament with 100% remaining when combined with general Yuumi.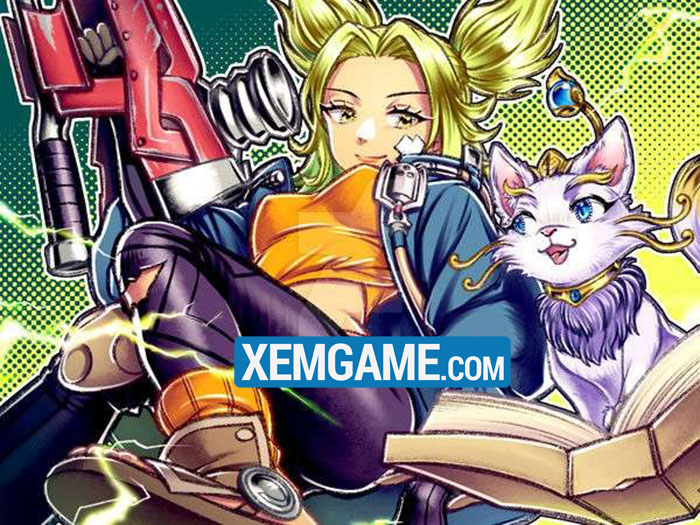 Zeri will still prioritize Deadly Pace rune for the most consistent damage with increased attack speed. Zeri's new sect equipment combo will be the Three Combinations of Swords and Runaan's Rage. You can then choose the Ax of the Great Snake, the Crossbow of the Dead or the Blood Sword to increase the amount of damage depending on the opponent's lineup. Of course, Angel Armor will be an item to be completed later to ensure Zeri has the best ability to deal damage in teamfights.
Ezreal has always been the AD carry champion with the best laning ability in League of Legends. And when Tam Hop Sword got a buff, Ezreal immediately came back strong in the bot lane. Ezreal's strength is still the ability to poke from a distance with directional skills that require players to use correctly. From there, you have the advantage of all-in situations later.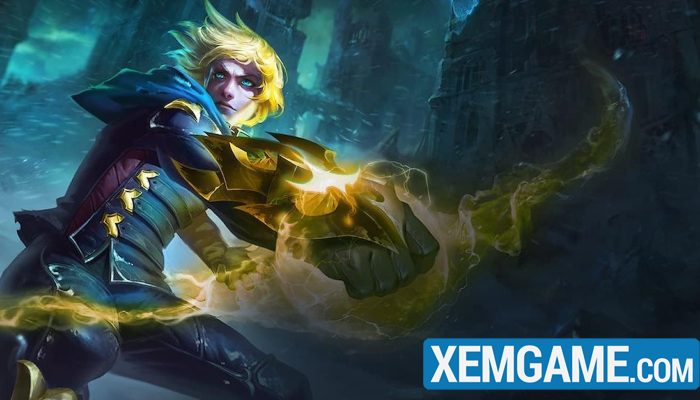 Ready to Attack and Conquer are the two priority gems for Ezreal in bot lane. With that said, Tam Hop Sword will be Ezreal's priority item in most bot lane cases. Meanwhile, the Scythe of Souls will be prioritized with matches with blood opponents or both pairs of bots prone to poke and Ezreal need energy to push. Then there will be familiar equipment such as Divine Sword, Shang Fu Hate and other AD equipment depending on the situation of the match.
Support: Milio, Yuumi
The support couple that is making a splash in patch 13.11 is definitely Milio and Yuumi. If Yuumi is a general that has been edited dozens of times and still is 200 years old, then Milio will probably be a 400 year champion. Milio's laning ability is so strong that strong bot lane duos, featuring the ability to push minions like Jinx and Lulu, have to cry. Seeing how Ruler's Jinx was crushed by Crisp's Milio in the recent WBG vs JDG fight, we can understand how bad this champion is.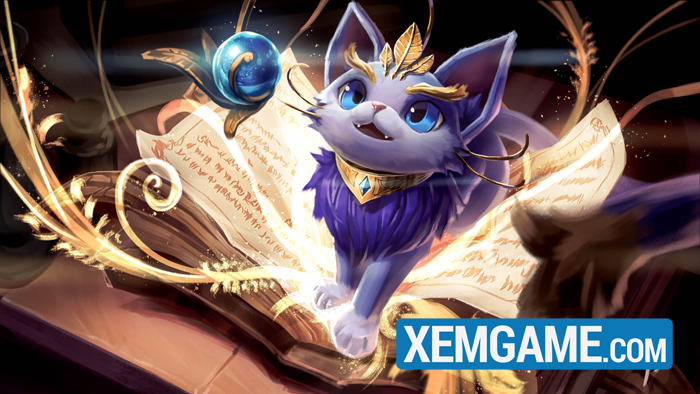 Both Milio and Yuumi are buff support champions, so the gameplay has obvious similarities. Summoning Aery will be the priority rune. The items will be Shurelya Crown or Helia Echo, then support items like Boiling Incense, Protector, and Atonement Chain.
Above is the top champion climbing rank 13.11, try and feel it.