The Power of Qiyana – Dharmalessness
After Truth Arena season 9.5 officially launched, Qiyana quickly showed her extremely great strength. Besides the ability to deal damage, Qiyana's moves also cause a relatively strong control effect. Combined with Vo Phap's ability to approach the bottom line, this unit can control and defeat the opponent's main force quite easily.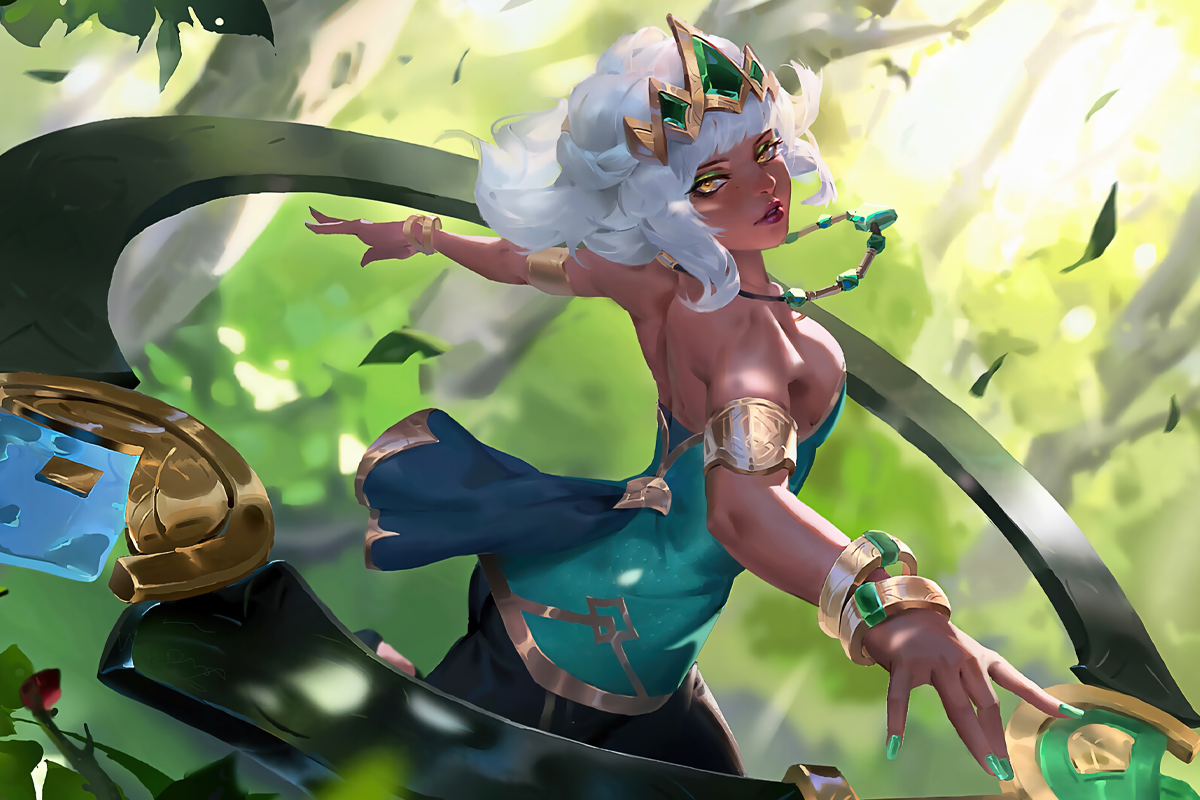 Qiyana's skills appear to be extremely strong when dealing both damage and good control
Not stopping there, Vo Phap's edit in season 9.5 has made this system extremely strong. Basically, the 4th mark of Vo Phap will help the player's main forces deal a lot more damage from both skills and attacks. This helps players snowball extremely well from mid-game onwards.
Building the Qiyana – Vo Phap squad
In the early stages of the game, players should own Graves early and aim for milestone 3 Bilgewater. This starting lineup will help players maintain health extremely well with the Bilgewater clan's ability to deal damage not being weak. Poppy can also be used to activate level 2 Courage with Illaoi.

The starting lineup with 3 Bilgewater players should aim for
In the mid-game, players should gradually move back to level 4 Vo Phap to ensure damage output. Neeko and Quinn are also good additions at this stage as they trigger Ixtal and Butcher effects. Players should also stop buying experience at level 6 to upgrade Qiyana as quickly as possible.

Milestone 4 Vo Phap will ensure a large amount of damage for the squad
After completing the 3-star Qiyana, players should look to reach level 8 to replenish their Butcher units. Units like Mordekaiser and Rek'Sai also provide a fair amount of damage and allow Qiyana to finish off opponents faster. If lucky enough, Aatrox will be the best addition to this squad in the late game.

The squad is complete at level 8 with the addition of Aatrox and Mordekaiser
Regarding the selection of Legend, Veigar appears to be very suitable for the Qiyana – Vo Phap squad. This Gem Inlaid Core from Legend helps Qiyana, Katarina or Ekko deal a lot more damage. With equipment options, Qiyana should own Hand of Justice, Shadow Scythe, and Blood Sword.
Conclude
With great damage and annoying control ability, Qiyana and the Vo Phap squad are proving to be very strong at the present time. This promises to be an extremely effective ranking climbing method for players to take advantage of in the newly released season 9.5.