New power of the Challenger system
In Truth Arena season 9.5, the Challenger system has two new units: Fiora and Naafiri. These are all strong generals, with skills to deal effective damage and help the Challenger team become much stronger. Fiora's strongest point is that this unit possesses the ability to deal true damage and counter other melee forces.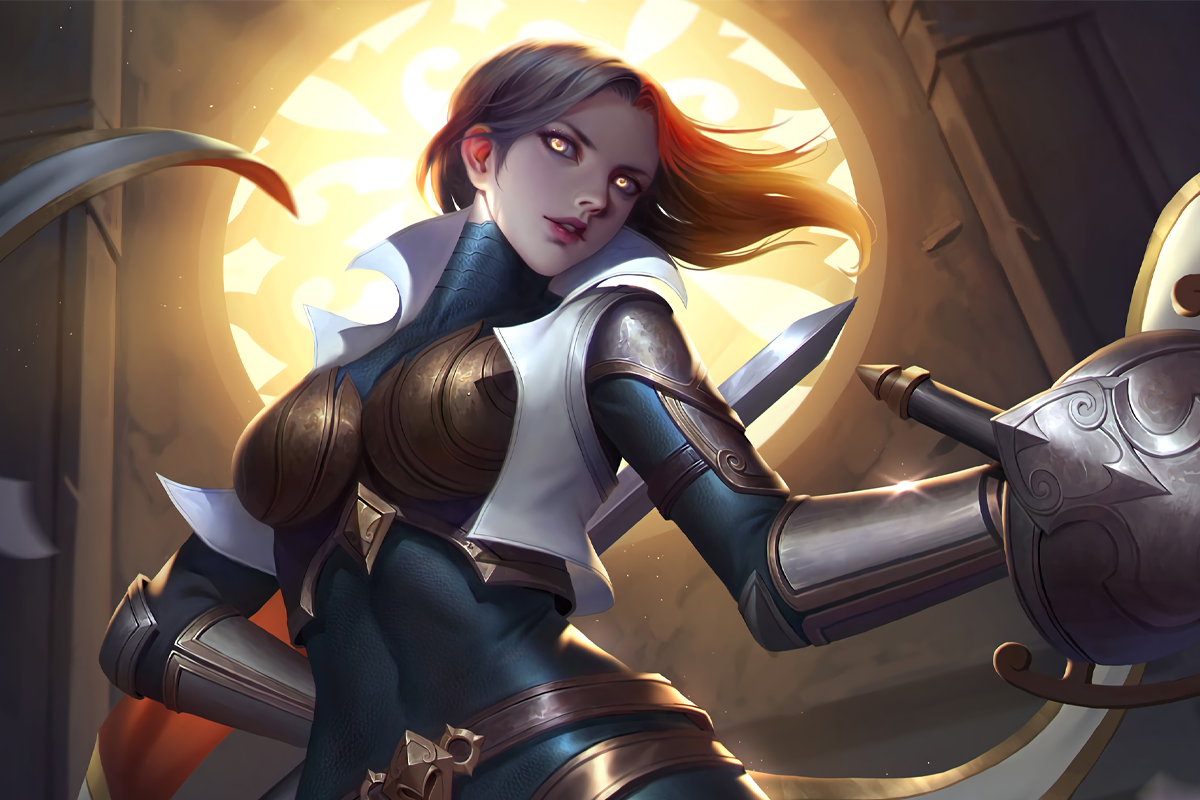 Fiora's ability to deal true damage is very valuable in season 9.5
Meanwhile, Naafiri with the Darkin clan provides an extremely useful total lifesteal index for the main force. This helps the main force in the Challenger squad deal extremely good damage and combat towers. From there, players can win easily and rank up effectively
Build a Challenger team – Master
At the beginning of the match, players should own Samira early to ensure damage output. Next, activating the Noxus clan with Swain and Cassiopeia is necessary to increase resistance. Naafiri is also a unit to buy at this stage when activating milestone 2 Shurima with Cassiopeia.

The basic starting lineup is 3 Noxus combined with Naafiri
By mid-game, players should add Warwick and Irelia to reach the 4 Challenger mark. This will help significantly increase the damage-dealing ability of the main force and can bring a winning streak to the player. In addition, players should also pair the Moon Spirit Shoulder Armor with Warwick to increase his armor reduction ability.

Milestone 4 Challenge will greatly increase the amount of damage to the player's squad
After reaching level 8, players should use money to search for Fiora and Kai'Sa as their main force. Jarvan IV and Quinn are also champions that should be added to activate milestone 3 Demacia. If lucky enough, Aatrox will be the perfect addition to this squad when activating many races – systems and powerful Darkin effects.
The squad is complete with the main Fiora and Kai'Sa
Regarding the selection of Legends, Ezreal and Twisted Fate appear to be quite suitable for a team that uses many main forces like Challenger. With equipment options, Blood Sword and Colossal Power are best suited for Fiora. Kai'Sa will need magical, energy-regenerating equipment such as Shojin's Spear, Gemstone Gloves, and Angel's Staff.
Conclude
With Fiora's rise in recent times, the Challenger squad is proving to be extremely strong at the present time. If Truth Arena players need an effective way to climb ranks, Challenger – Master is an extremely good choice.