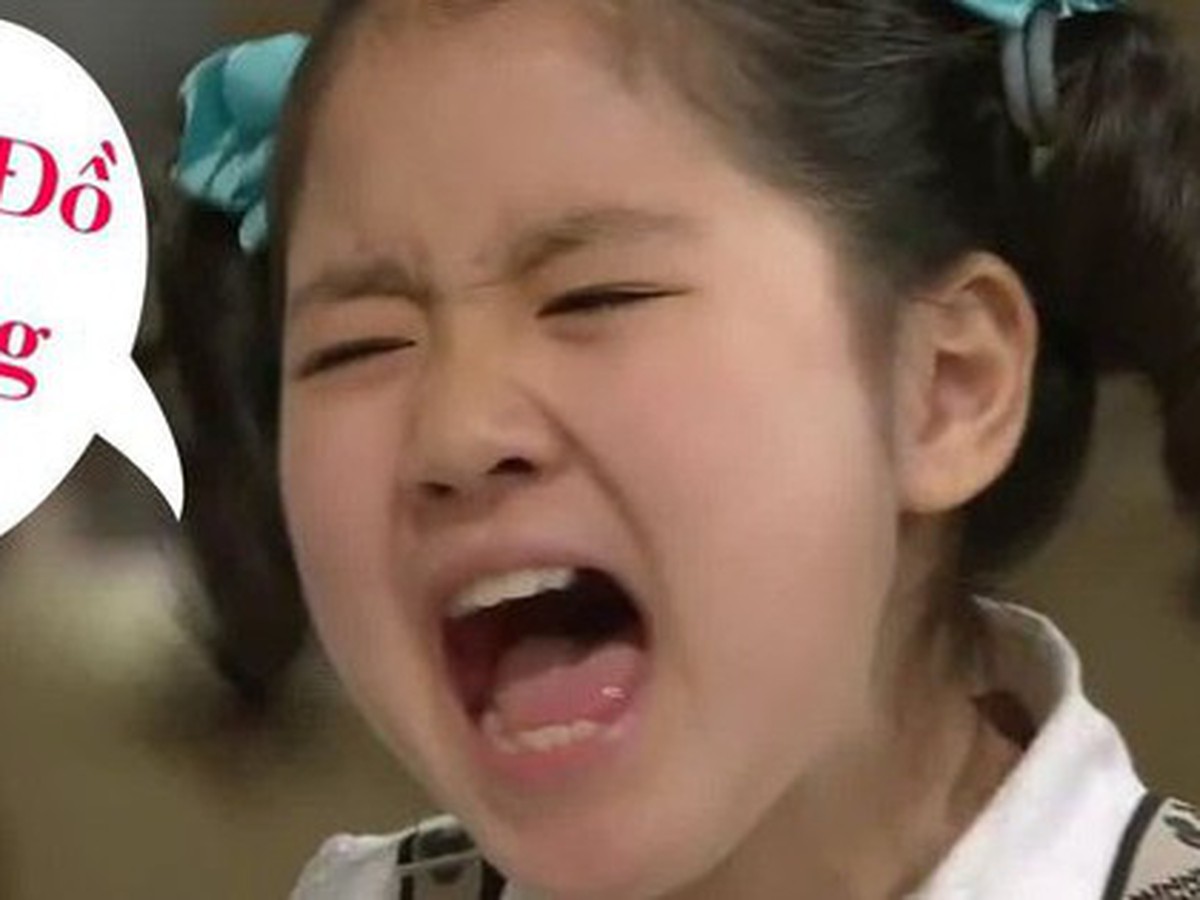 Family Is Number 1 is one of the classic Korean movies, widely watched by audiences of all ages. In Vietnam, parts 1 and 2 of the film were widely received and loved, in which part 2 created a "craze" thanks to the lovely and humorous cast of characters. In it, the little girl Heri (played by Jin Ji Hee) has the most fans and is also famous for a line.
In Family Is Number 1, the character of the little girl Heri has a catchphrase that "causes a fever" as "hateful thing", especially for the little girl Shin Ae and her sister Se Kyung. Whenever she doesn't like anything about these two sisters, Heri bluntly calls them both "Big Disgusting" and "Small Disgusting". For audiences familiar with Family Is Number 1, this line of Heri has become classic and even popular beyond the scope of the movie.
However, in the original Korean version of Family Is Number 1, this line has a different meaning. According to the original line, Heri said "빵꾸똥꾸" with a rather sensitive meaning, related to "dropping bombs". The reason why Heri uttered a word that was somewhat inappropriate for this age was because of an event in the past, when the lovely girl of Family Is Number 1 was about to say the first word in her life.
In an episode of Family Is Number 1, the audience witnessed the process of "baby" Heri growing up. At this time, Heri's mother was very worried when her daughter could not speak, despite being constantly reassured by her husband. At this time, Mr. Lee Soon Jae suddenly appeared, and then had more shocking actions than "dropping bombs" in front of Heri. Seeing Mr. Soon Jae act rudely, Heri's mother criticized, and then the two had a small argument.
During the conversation, the two kept repeating the phrase "drop the bomb", so after that, Heri, who was silent, spoke again, and that was also the phrase "빵꾸똥꾸" meaning "drop the bomb". as above.
Heri started saying this sensitive phrase when she heard him and his mother arguing
Although it's a good laugh and crying segment, Family Is Number 1, but when the movie was shown in Vietnam, this detail was made differently to be more appropriate. Instead of keeping the original phrase's meaning, Heri, through the Vietnamese dub, said "The obnoxious thing", and later became the most feverish line of the whole series.
This information is attracting attention from the audience recently when an account named tienghanthucchien shared on TikTok, receiving more than 800,000 views after 1 day of posting. It can be seen that although it has ended a long time ago, Gia Dinh La No. 1 is still loved by Vietnamese audiences, watched over and over again and even "searched" for hidden, rare details.
Audience comments:
– The power of the voiceover team, reworked to become an icon.
– Heri's first shock.
– Hey, anyone who watched the original with subtitles would know. Because Vietnamese, I'm too familiar with the dub.
– I used to love this movie, I think the first 2 parts are funny, the 3rd part is not as good.