In-car entertainment systems are on the threshold of entering a new era as the future of self-driving cars is getting closer and closer. Playing games – one of the top entertainments besides watching movies and listening to music, is getting a lot of attention from car manufacturers, and BMW is one of them.
On the BMW 5-Series 2024 just announced by the company this week, the gaming system called AirConsole is promised by the company to be a good time-killer when users are stopping the car waiting for something, such as when picking up children or waiting for the car to recharge (with the pure electric version i5).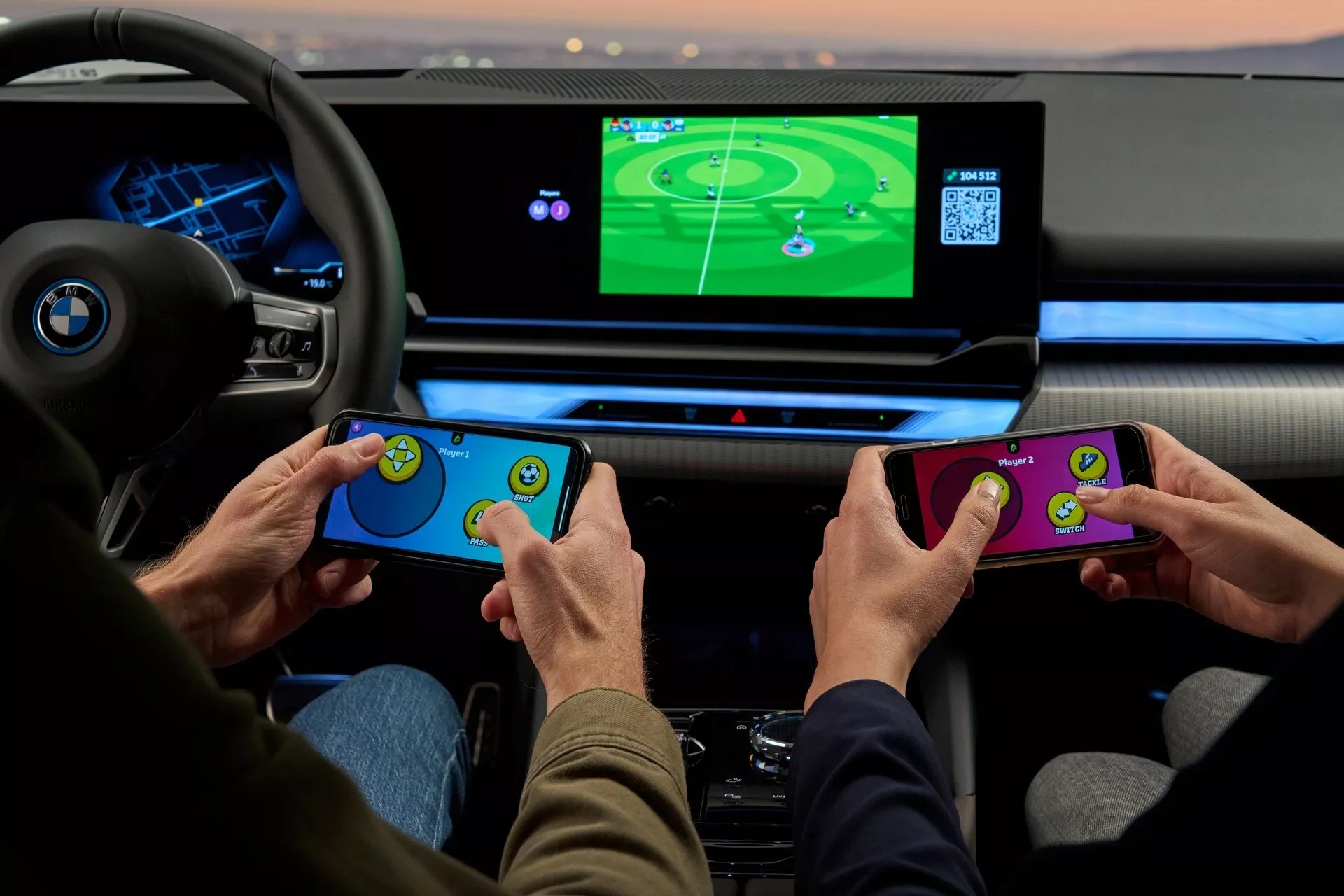 BMW AirConsole allows multiple users to join the game at the same time
AirConsole, according to additional confirmation by BMW, will have about 15 games when bundled with the BMW 5-Series 2024 in the early stages of the full range of genres such as racing, sports, tournaments, music, strategy, simulation. burn…
Some of them have been confirmed, such as Go Kart Go (following a very popular game on Nintendo systems, Mario Kart), Gozalo (soccer game) or the famous cooking game Overcooked on the console. count. BMW also confirmed that it will continuously expand its game store in the future.
The system will confirm the control "handle" when the user uses a smartphone to scan the QR code displayed on the screen
However, the biggest advantage of AirConsole does not come from diversity but convenience and simplicity. Users will use their own smartphones as controls via the AirConsole app, and multiple players can join in the fun at the same time as long as they carry their smartphones with them.
After the BMW 5-Series 2024, AirConsole is confirmed to be available on other BMW models such as i4, iX, 7-Series, X5, X6, X7 and XM.