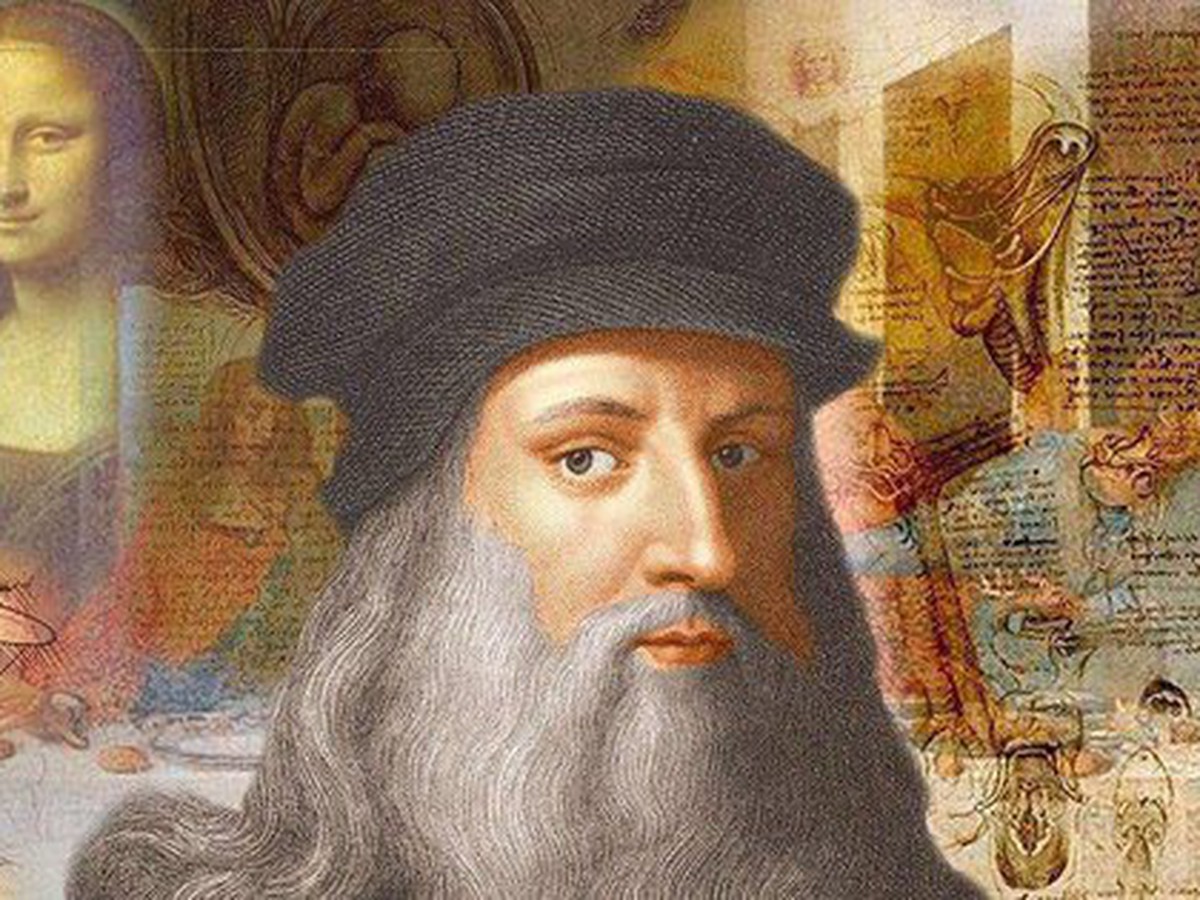 Accordingly, in an article published in the journal Leonardo, researchers examined one of Leonardo da Vinci's notebooks and realized that this almighty genius had devised special experiments. specifically to show that gravity is a form of acceleration.
Leonardo da Vinci even modeled the constant of gravity with an accuracy of about 97%.
Da Vinci (1452 – 1519) went far in discovering this concept. Because it was not until 1604, Galileo Galilei hypothesized that the motion distance of a free-falling body is proportional to the square of time. Then, it was not until the late 17th century that Isaac Newton developed the law of universal gravitation and described how objects attract each other.
Leonardo da Vinci performed experiments centuries ahead of his time. Photo: Caltech
Leonardo da Vinci's main obstacle was the limitation of tools. For example, he did not have the equipment to measure the exact time the object fell.
Da Vinci's special experiment was first discovered by Mory Gharib, a professor of aeronautics and medical engineering. This experiment is part of the Codex Arundel, Da Vinci's collection of notes on science, art, and personal subjects.
Specifically, in early 2017, while studying Da Vinci's line visualization technique to discuss with graduate students, Professor Gharib noticed a series of manuscripts about triangles made of particles. like a grain of sand poured out of a jar.
To conduct the analysis of the notes, Professor Gharib worked with Associate Professor Chris Roh at Cornell University and Dr Flavio Noca at the University of Applied Sciences and Arts in western Switzerland. In it, Mr. Flavio Noca provided translations of Da Vinci's Italian notes.
Drawing depicting Da Vinci's experiment. Photo: Phys
In this note, the artist Da Vinci described an experiment that moved a water jug ​​in a straight line parallel to the ground, spilling water or granular material (most likely sand) along the way. Da Vinci's notes show that he noticed that water or sand would not fall at a constant speed but would accelerate.
Because it is not affected by the container, the material stops accelerating horizontally, and at the same time, the direction of acceleration is only downward due to gravity.
Accordingly, if the jar is moving at a constant speed, the line formed by the falling body will be vertical and thus no triangle will be formed. Conversely, if the moving vessel is accelerating at a uniform speed, the line formed by the falling material collection will be diagonally inclined to form a triangle.
In addition, Da Vinci's notes also indicate that if the vessel accelerated at the same rate as the falling object accelerated due to gravity, it would create an equilateral triangle.
According to the researchers, Leonardo Da Vinci tried to describe this acceleration but failed. The team used computer modeling to conduct da Vinci's water bottle experiment and discovered the mistake that the famous artist made.
"We found that Leonardo Da Vinci modeled that the distance of the falling object is proportional to time to the power of 2, rather than to the square of time," said Associate Professor Chris Roh.
Professor Gharib added that the team did not know if Da Vinci would perform any more in-depth experiments. But the fact that he struggled with this problem in the early 1500s shows how far his thinking went.
Rare omnipotent genius
Leonardo da Vinci is a rare almighty genius in history. Photo: Getty Images
Leonardo da Vinci is often known as a talented painter. However, he was also an Italian architect, anatomist, inventor, musician, physician and natural philosopher. Leonardo da Vinci surprised posterity by having ideas that transcend the times and bring about extremely creative discoveries.
The painter was born in 1452 in a village near Vinci, on the outskirts of Florence, in central Italy. During his lifetime, he was not only interested in how the human body or nature looked on the canvas, but also wanted to know why they appeared as they did. It was thanks to the careful study of all the muscles involved in smiling that Da Vinci painted a masterpiece of the Mona Lisa with a mysterious look on her face.
In addition, Leonardo da Vinci also spent a lot of time studying human anatomy. In particular, he also has a habit of writing backwards from right to left. His handwriting can only be read normally in a mirror.
Leonardo da Vinci's art combines biology, chemistry, engineering, mathematics and physics. His talent was particularly enjoyed by King Francis I of France. Accordingly, he was conferred as "the king's first painter, engineer and architect" when he was over 60 years old.
Leonardo da Vinci may be best known in the field of art, but he is clearly also a great scientist and artist with extensive knowledge in many fields.
Source: Phys, Newsthink, Britannica