When will DTCL season 9 be released in Vietnam? The first information about the latest season of the Arena of Truth.
When will DTCL season 9 come out?
According to the updated schedule of Riot Games, the next season of the Arena of Truth: DTCL season 9 will officially launch on June 14, in the updated version 13.12.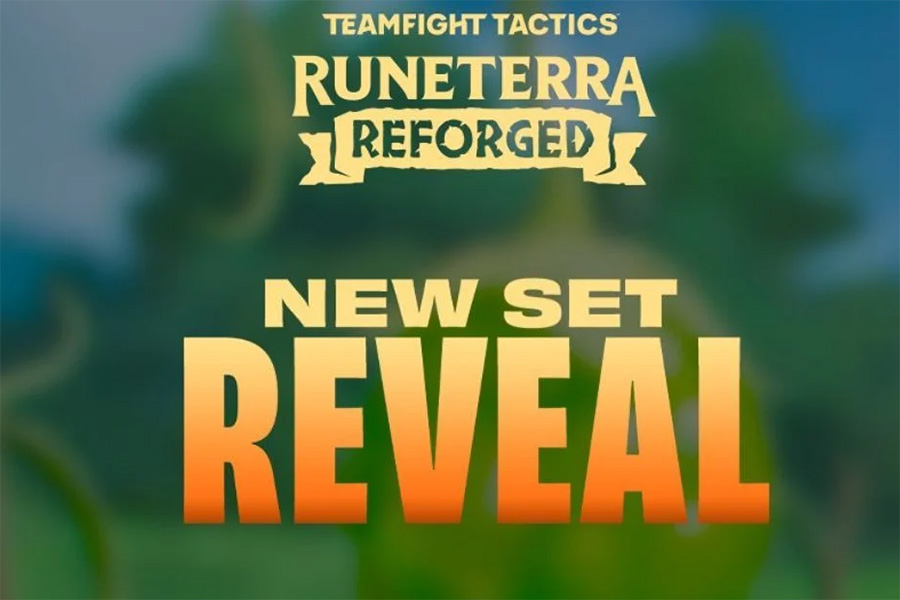 DTCL season 9 coming out next week
2 weeks before, the features of the Arena of Truth season 9 will appear on the PBE server for gamers to freely experience. During that time, Riot Games will introduce new features and try to balance them as best as possible before the new season officially goes live.
List of DTCL Tribes season 9
– Darkin: Aatrox
– Demacia: Garen, Galio, Jarvan IV, Kayle, Lux, Poppy, Sona
– Queen: Bel'Veth
– Freljord: Ashe, Lissandra, Sejuani
– Ionia: Ahri, Irelia, Jhin, Karma, Sett, Shen, Yasuo, Zed
– Noxus: Cassiopeia, Darius, Katarina, Kled, Samira, Sion, Swain
– Piltover: Heimerdinger, Ekko, Jayce, Orianna, Vi
– Shadow Isles: Gwen, Kalista, Maokai, Senna, Viego
– Shurima: Akshan, Azir, Cassiopeia, K'Sante, Nasus, Renekton, Taliyah
– Targon: Aphelios, Soraka, Taric
– Void: Bel'Veth, Cho'Gath, Kai'Sa, Kassadin, Malzahar, Rek'Sai, Vel'Koz
– Traveler: Ryze
– Yordle: Heimerdinger, Kled, Poppy, Teemo, Tristana
– Zaun: Ekko, Jinx, Urgot, Warwick, Zeri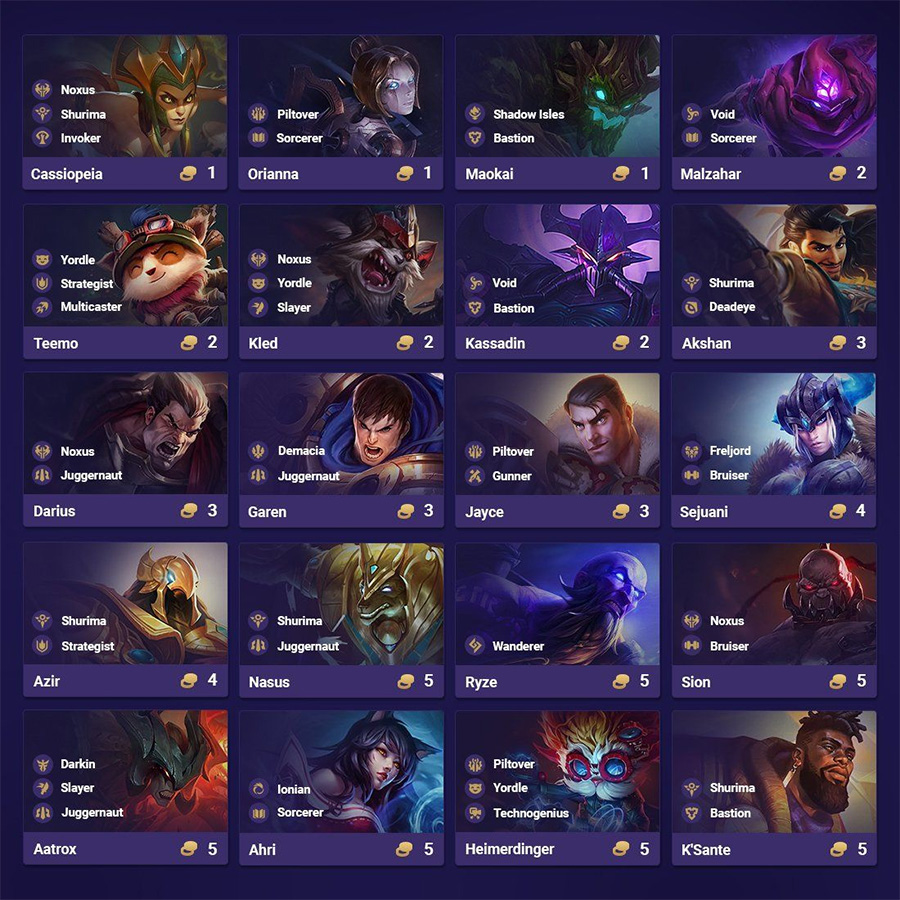 New units in DTCL season 9
List of DTCL Season 9
– Bastion (Fortress): Kassadin, K'Sante, Maokai, Poppy, Shen, Taric
– Gladiators: Cho'Gath, Rek'Sai, Renekton, Sejuani, Sion, Vi
– Challenger: Irelia, Kai'Sa, Kalista, Samira, Warwick, Yasuo
– Deadyey (Sniper Mark): Akshan, Aphelios, Ashe, Jhin, Urgot
– Gunner (ADC): Jayce, Jinx, Senna, Tristana, Zeri
– Wizard: Cassiopeia, Galio, Karma, Lissandra, Ryze, Shen, Soraka
– Juggernaut (Spirit): Aatrox, Darius, Garen, Nasus, Sett, Warwick
– Multicaster: Sona, Taliyah, Teemo, Vel'Koz
– Redeemer: Senna
– Thieves: Ekko, Katarina, Viego, Zed
– Butcher: Aatrox, Gwen, Kayle, Kled, Zed
– Mage: Ahri, Lux, Malzahar, Orianna, Swain, Taric, Vel'Koz
– Strategist: Ahri, Jarvan IV, Swain, Teemo
– Genius: Heimerdinger
New features
– Legendary
-The upgraded core roll will now have a roll for each core instead of rolling for all 3 like before
-Region Gate
DTCL season 9 has the theme of season 9 is Runeterra Reforged (roughly translated as Runeterra Reconstruction), including generals, monsters, mythical creatures from many different lands. This makes us nostalgic for the first season of this board strategy game when also using the classic skins of the participating champions.