Nearly a year ago, Lien Quan Mobile's 2022 Costume Design Creation Contest surprised the online community. With infinite talent and creativity, Vietnamese gamers have "launched" many excellent products. At that time, author Nguyen Phuc Long won the first prize with the design of Veres Men Lam Soul Gom. This beautiful skin is therefore chosen to be officially released in the game in the near future.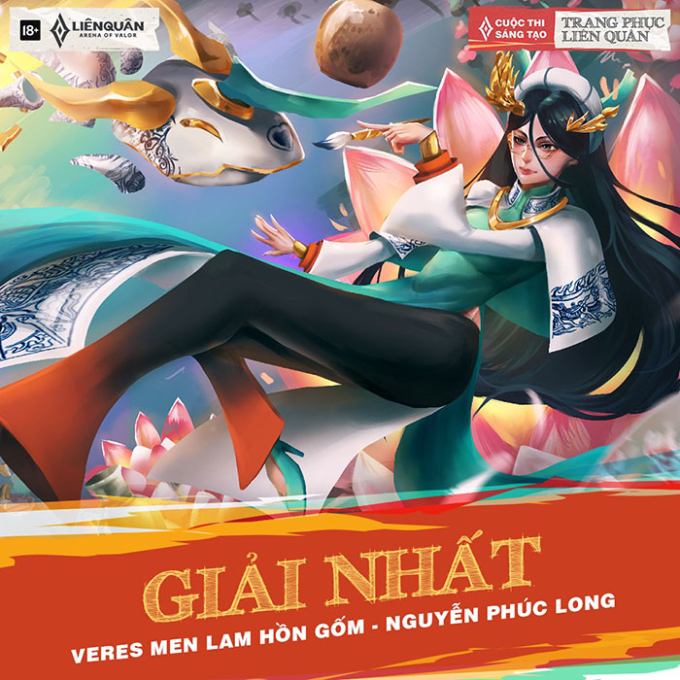 Veres Men Blue Soul Ceramic overcame many heavyweights to become the champion of the contest.
After a long wait, Vietnamese gamers are finally ready to welcome the appearance of this beautiful costume at Lien Quan Mobile. However, contrary to the initial imagination, the revealing shape of Veres Men Lam Soul Ceramic caused many controversies.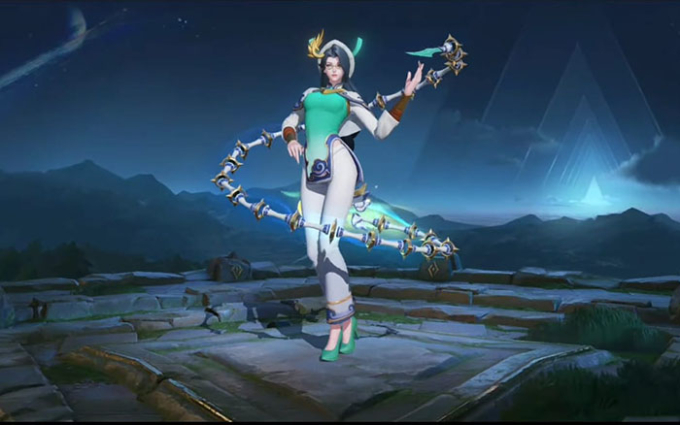 The reveal look of this skin has many differences compared to the original.
Despite being praised, Veres Men Lam Soul Pottery has been trimmed by many original details by the publisher. The most noticeable thing is that the character's costume is "eaten" excessively. Instead of owning a flowing shirt, Veres's bodice appeared to be dangling and small, making the beauty of the costume heavily affected.
Besides, the pale colors, the details of the distorted snake head and the pants with different color variations… are also factors that make it difficult to understand. Not to mention the skill effect, this skin quickly disappointed the Union community. Currently, comments criticizing Veres Men Lam Soul Gom are gradually appearing all over MXH sites.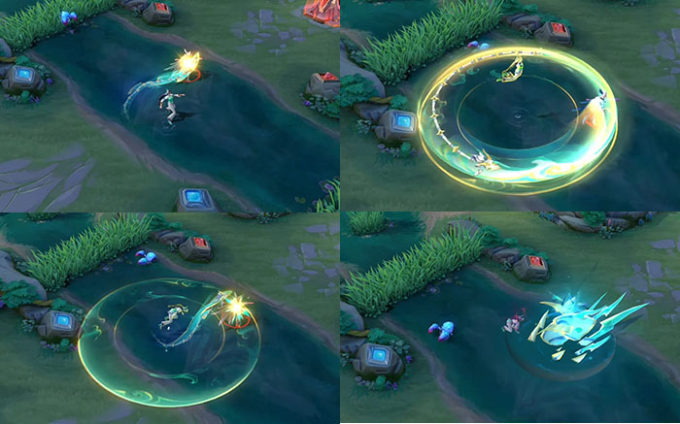 The detailed effects of Veres Men Blue Soul Ceramic are also not appreciated by players.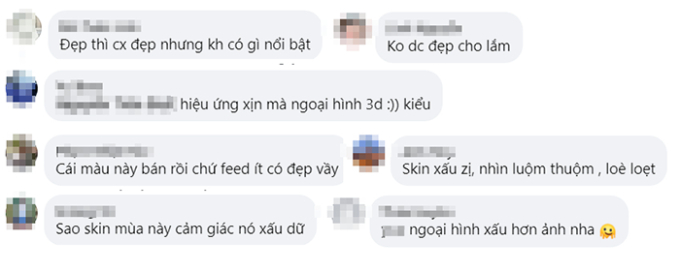 This skin quickly received many criticisms from players.
The variation is not wrong, but if the product is somewhat offensive, it is a reprehensible behavior. Currently, the publisher has not taken any specific action on this issue. Hopefully, in the near future, Veres Men Lam Han Gom will be edited and released with the most suitable appearance.