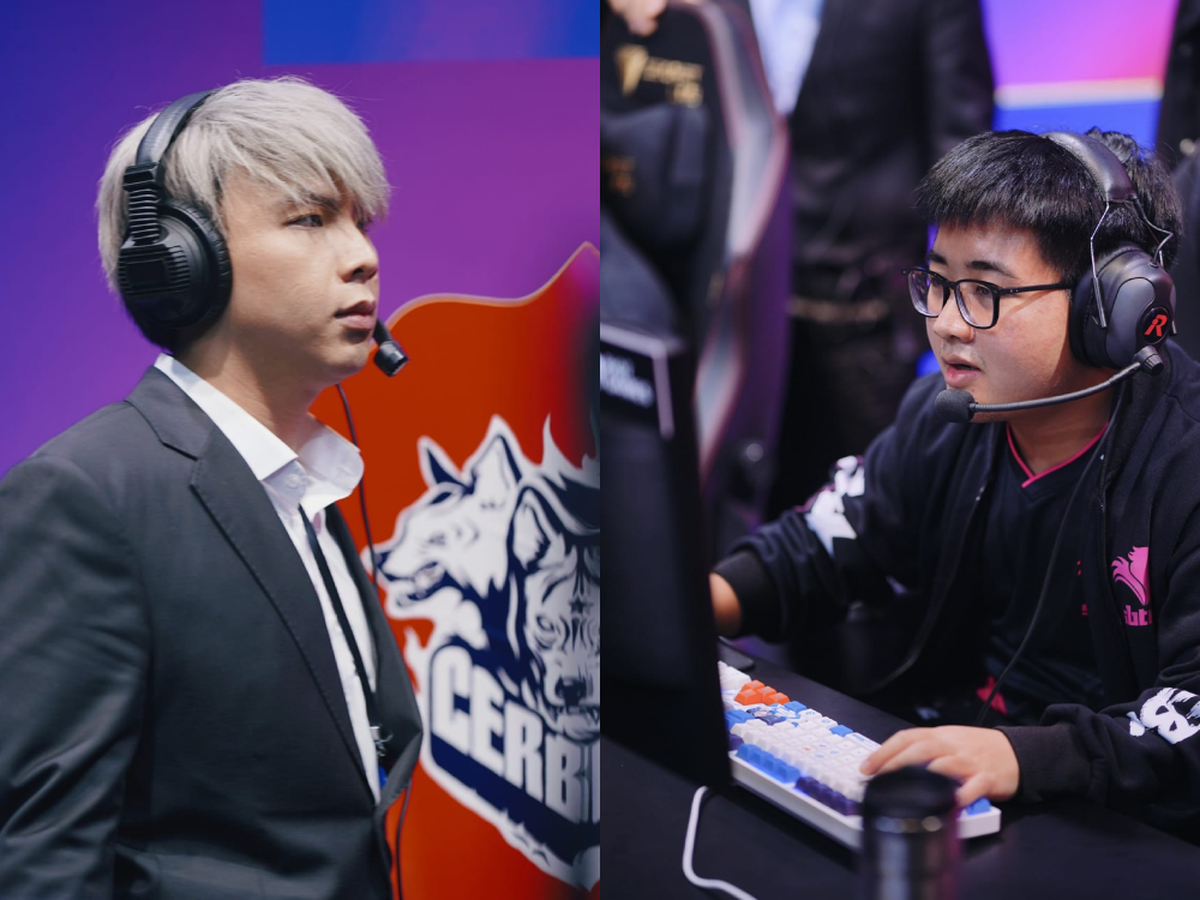 In the past few days, the SBTC Esports team is attracting a lot of attention from the Vietnamese League of Legends community. The reason is because this highly-anticipated team suddenly lost to Team Secret – the name that is near the bottom of the rankings after a series of bad performances. In particular, in both games before TS, the SE team played extremely sporadically, if not no different from the players who played solo queue at Gold rank.
SE players are showing a very disappointing performance – source: Fanpage VCS
Right on March 20, the latest documentary about SE's journey at VCS Spring 2023 was posted and continues to make the Vietnamese LoL community flutter because of the appearance of 2 factors. The first is Coach Ren's words to the players after they beat CERBERUS Esports. Accordingly, this coach affirmed that this Spring VCS tournament could be the last chance for himself and the SE team.
According to many viewers, this may be a warning, but it can also be true when SE has gone through many empty-handed seasons and sometimes even ranks near the bottom of the table. The SE team is not weak when gathering all the famous players, but it is these people who are often the factors that cause SE defeat.
Coach Ren emphasized that this season could be the team's last chance – source: YouTube SBTC Esports
And one of the most mentioned names is Dia1. This player also has a detail that makes the audience extremely angry in the video of SE. Accordingly, while all the players and members of the coaching staff were discussing tactics, as well as learning from the game, Dia1 was only focused on the phone and doing personal things. Even many viewers think that this is because he knows that SE currently does not have any options to replace him, so he shows an indifferent, uncooperative attitude.
While the whole team is discussing, Dia1 works separately – source: YouTube SBTC Esports
Meanwhile, it is Dia1 who is the weakest link of SE currently in terms of skills and performance. In the match against CES, if Yado didn't have a bad day, maybe SE would have received bitter fruit. In the match against TS, it was Dia1's opening and wrong moves that made him constantly exploited and pushed SE into a situation of frequent lack of people. To the extent that the audience discovered that Coach Ren had to "work separately" with Dia1 after the match against Dr.
This player was also "talked privately" by coach Ren himself after the match against TS – source: Facebook League of Legends Insight
The current SE team has not shown that they have any more progress than when they were playing under coach Sergh. And most likely, just as Coach Ren mentioned, VCS Spring 2023 will be the last chance for the current SE stars for the players to save their own careers in the "Red Chicken" shirt.