The image of a conical hat discovered by fans in the latest trailer of One Piece live action is causing a fever in the online community in recent times.
Recently, Netflix has officially released the official trailer of One Piece live action. This is a film adaptation of the anime of the same name by Oda, developed by Matt Owens and Steven Maeda. The film was produced by Tomorrow Studios and Shūeisha and features an ensemble cast that includes Iñaki Godoy, Arata Mackenyu, Emily Rudd, Jacob Romero Gibson and Taz Skylar.
In the latest trailer of One Piece live action, the producer continues to reveal more shapes of some other characters such as: Gol D. Roger, Garp, Shanks, Mihawk, Arlong, etc., after announcing the appearance of the Straw Hats in the previous trailer.
In particular, One Piece fans in Vietnam were extremely excited to find out a special detail in the above trailer. Specifically, at 1:50, a farmer wearing a conical hat went against Luffy and Zoro. The typical image of Vietnamese people appearing in a famous movie has made Vietnamese fans excited and proud.
The image of conical hats appears in the trailer
Icons in Vietnamese culture have appeared many times in famous anime works of the world. Blood+ devoted an entire arc to the Northern countryside with very familiar images, the typical Vietnamese pancake appeared in the movie Shokugeki no Soma, the bread dish also appeared in the hit anime series Attack on Titan, .. Every time, Vietnamese fans were easy to see and couldn't help but enjoy.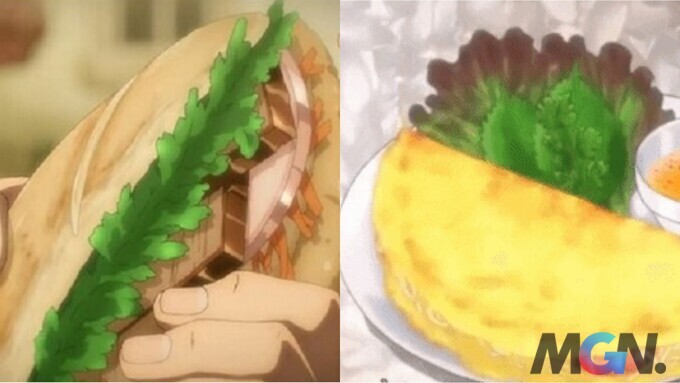 Vietnamese culture appears in many anime series
Besides the conical hat image appearing in the trailer, fans also pay attention to the appearance of other characters. It is not natural that the keywords "Mihawk", "Shanks", "One Piece LA",… went straight to the top of Google search right after the trailer was released. The appearance of some characters is said to be far from the original, does not exude the character's demeanor and temperament and is severely criticized.
Disappointing appearance of some characters
However, we need to wait until the movie is officially released to be able to evaluate it overall. One Piece live action will be officially released on Netflix on August 31, 2023, stay tuned!
Don't forget to follow Game8Z for more interesting updates on anime and manga!