After just one day of release, the prologue version of Legenday Hoplite rose to the top 1 position on Steam's "New & Trending" task.
On May 26, "Legendary Hoplite" officially released the prologue on Steam, allowing players to play the opening part of the game for free. The game is developed by TripleBricksGames, an indie game studio in Vietnam focusing on PC and Console platforms. This prologue version is called Legendary Hoplite: Ajax's Trial and includes 7 levels and 1 minigame. Game download address: https://store.steampowered.com/app/2422080/Legendary_Hoplite_Ajaxs_Trial/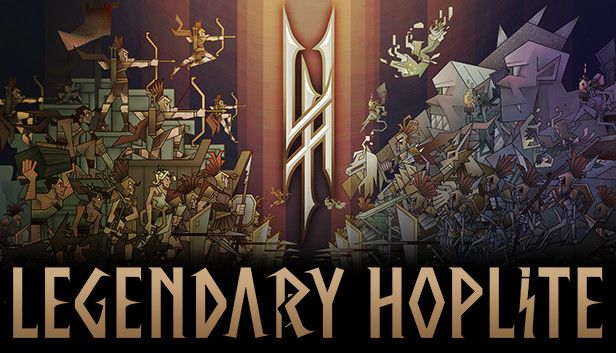 ​
After just one day of release, the prologue version of the game has risen to the top 1 on Steam's "New & Trending" task. Not only that, up to now, Legendary Hoplite has 92% positive reviews on this platform. This is a surprisingly impressive achievement for the Vietnamese gaming industry. Legendary Hoplite is a game with a combination of Tower Defense and Action RPG series. Although the core is still to prevent the enemy from overflowing through the castle gate, but unlike a traditional Tower Defense game, the game is fast-paced, crowded enemies will rush in like RPG games, forcing players to be quick. come up with reasonable strategies to overcome in time.​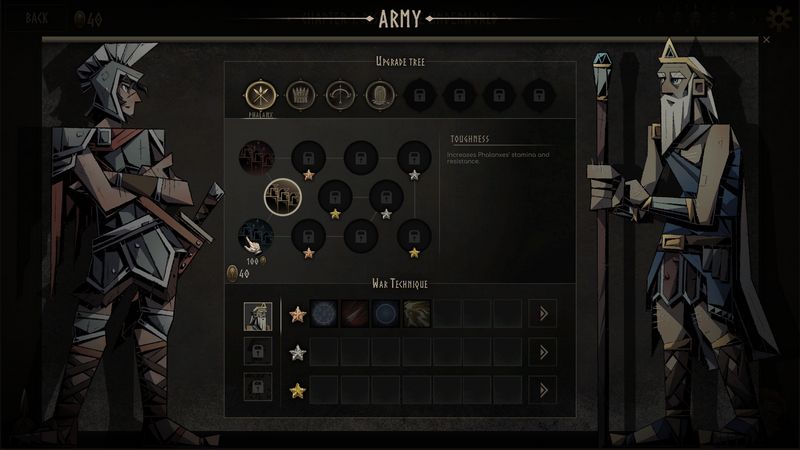 ​
Each army has its own characteristics and strengths with many branches of development. Players can flexibly combine these troops together to create the most solid defenses. At the same time, gamers also have to control the Main Character flexibly and launch reasonable skills to destroy the enemy.​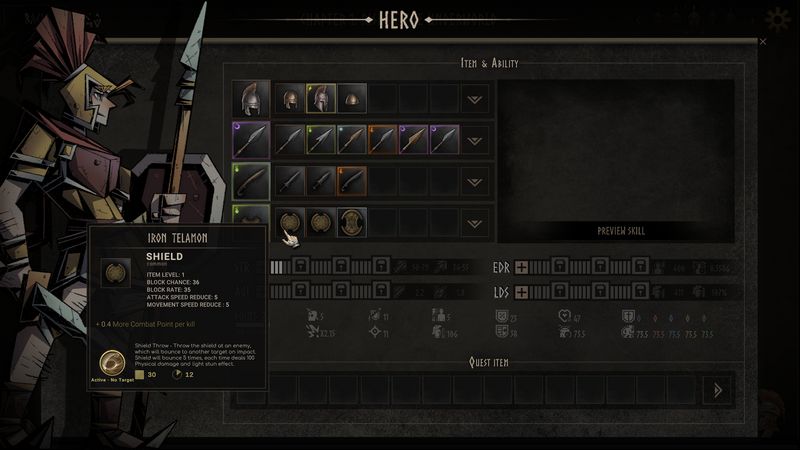 ​
Item drop mechanics like RPG games will stimulate players to hunt for more powerful items, to overcome more challenging levels and get bigger rewards. With the context of the ancient Greek battlefield, the armies and monsters inspired by the original Greek myths such as Centaur, Medusa, Hydra, Minotaur… will create a primitive ancient battlefield.​

​
Unique 2D graphics with frame by frame rendering will enhance the art of the entire scene in the game. The levels are designed so that players can develop the main character and their army in creative ways; A diverse system of skills, items, and troops will keep players engaged in endless item hunts.​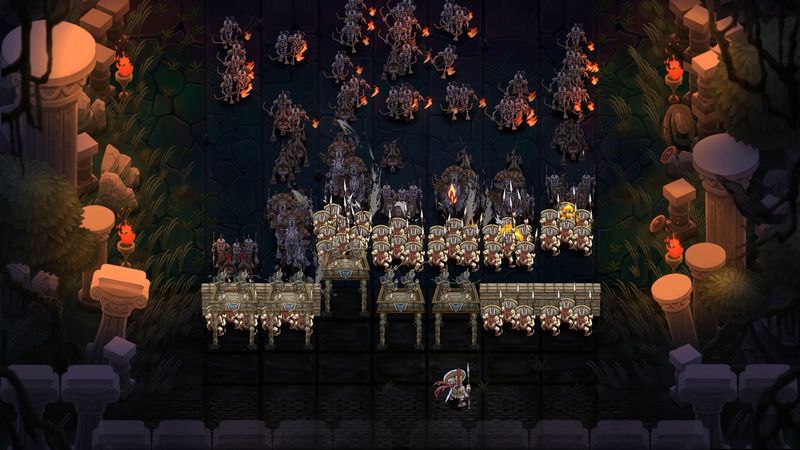 ​
In terms of plot, the game is set after Odysseus returns from Troy and reclaims the throne of Ithaca, a peaceful dynasty established for 10 years. This is also the time when the gods handed over the Great Earth to mankind and sealed Olympus. Until one day, Odysseus was accidentally murdered by one of his own children. Before dying, because of his sudden death, Odysseus had to break a sacred oath to give back the secret he had kept all his life.​
But Odysseus' betrayal exposed Ithaca's secret; the secret that generations of soldiers here vowed to die to protect; the secret that holds humanity's existence. The news began to spread throughout the Great Earth, with waves of monsters flooding into Ithaca, besieging the land with greed for power and lust for revenge. They believe that the day of the extinction of humanity and the overthrow of Olympus is not far away. What is the future of mankind? Will Ithaca overcome the danger and regain peace? All, in the hands of the player.​
Basic information:Developer: TripleBricksGames Publisher: TripleBricksGames Release Date: 2022 Base Configuration: 1920 x 1080, 60fps Release Platform: PC, Console
Main function:More than 100 levels designed in A-RPG style mixed with Tower Defense. More than 60 types of monsters with hundreds of variations. Many legendary bosses are adapted from Greek mythology such as Cerberus, Hydra, Gorgon, Minotaur… The massive item system gives you endless hunting trips. Many types of troops with dozens of special skills so you can freely build tactics. System of blessing from the gods to aid in combat. And many more interesting secrets are integrated in the form of achievements waiting for players to discover.