Besides building and developing personal plans and projects, netizens were recently surprised to see ViruSs participating in an entertainment program. Accordingly, this male streamer/musician takes on the role of "holding the balance" in the powerful jury. Besides, the remaining 3 representatives are director – actor Huynh Lap, Miss World Vietnam 2022 Mai Phuong, and Actor – Fashionista Quynh Anh Shyn.

In a video cut short from a recent broadcast, ViruSs had a conflict of opinion with Quynh Anh Shyn. Accordingly, he said that contestants should be more delicate and modest in their way of addressing themselves, while the Fashionista – the first generation hot girl – affirmed that this was acceptable. The pair of judges caused controversy in the online community. The video is shared so it receives a large number of interactions, which means a huge number of views.
Posting an image of "achieving KPI" in terms of views, ViruSs both humorously and confidently commented on the reason the video attracted views: "With me in my presence, I got 1M views, kkkk". Thus, it is easy to see that he is excited and excited about the success of the show when viewers pay attention.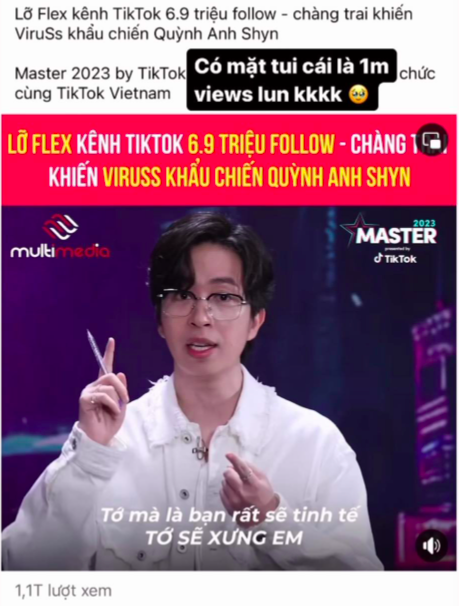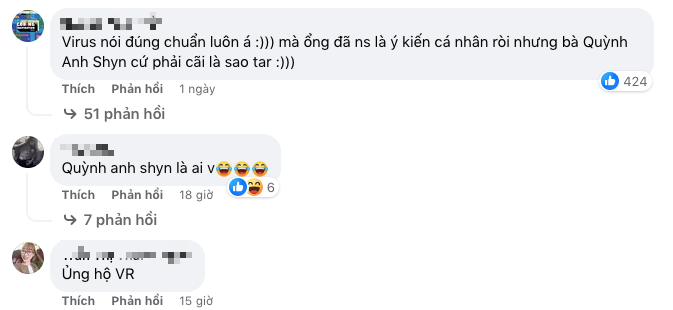 Being one of the "Four Streamers", possessing a large and influential fan base, it is not difficult to understand the huge appeal of his name. Especially when, after a long time, he "reappeared" in an attractive entertainment event. It is known that the program that ViruSs is participating in brings an interesting playground, where young people are free to share inspiration, freely learn and compete.