The game Panilla Saga developed by More2Game was released by VNGGames in Vietnam with the name Chien Than AFK. The game will be officially released on June 20, 2023.
Chien Than AFK is an Idle role-playing game released by VNGGames in Vietnam as well as Thailand, Philippines, Indonesia, Singapore, Myanmar,…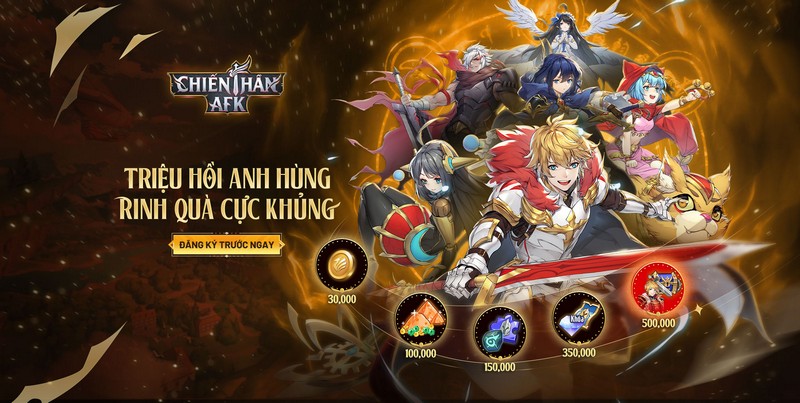 ​
It is known that when coming to War God AFK, players will be able to step into different lands, fanciful fantasy world. There, gamers will summon heroes with free cards and form a 5-vs-5 squad to overcome a series of challenges spanning the Sanctuary of Panilla. War God AFK has nearly 100 different heroes from S, SR to SSR (classification of generals) divided into 6 factions and 6 different systems. Each hero with unique skill sets brings diversity to players when building squads.​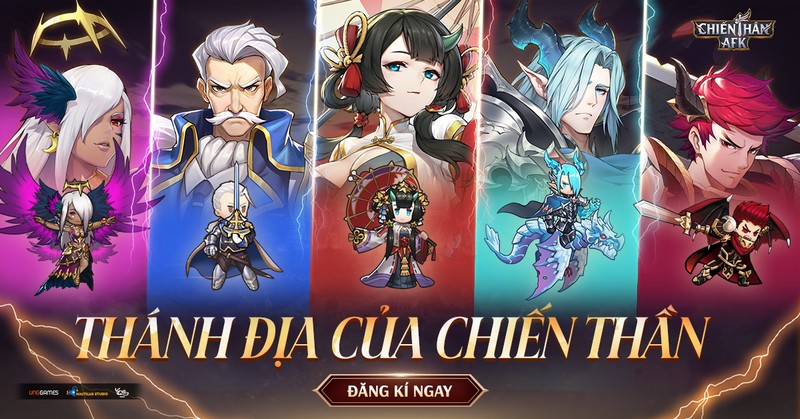 ​
The game is a combination of cards, tactics and character building that promises to bring extremely interesting experiences to players. War God AFK with 2D graphics in classic style combined with charismatic anime will in turn bring players into the majestic scenery of the Holy Land. Along with that, the game owns a variety of PvE and PvP activities for players to freely conquer, challenge and defend strongholds and territories, participate in adventures in the Holy Land.​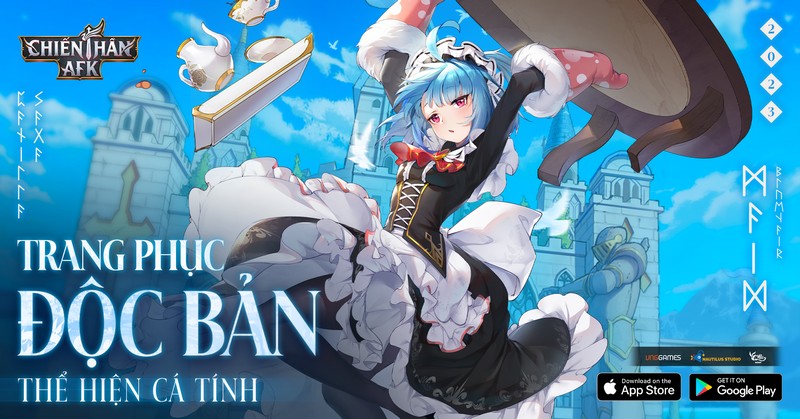 ​
Currently, War God AFK has opened Pre-Registration on Google Play and App Store along with a series of exciting events, players will not only receive installation notifications when the game is ready, but also be lucky to receive extreme ingame gifts. rare. To welcome the launch of the Vietnamese version, the publisher VNGGames also organizes the event "Summon Heroes – Win huge gifts" for players who love Panilla Saga in Vietnam. Accordingly, when the number of registered participants reaches the specified milestones, all players of the War God AFK version released by VNGGames will receive corresponding gifts such as Gold, Diamonds, Silver Hero Cards, etc. Especially, if the number reaches 500,000 registered players, you will receive SSR Roland (legendary hero with legendary skills) that everyone wants. The event will end on June 19, 2023, so hurry up and invite your friends to register here: https://event.vnggames.com/chienthanafk/pre-register ​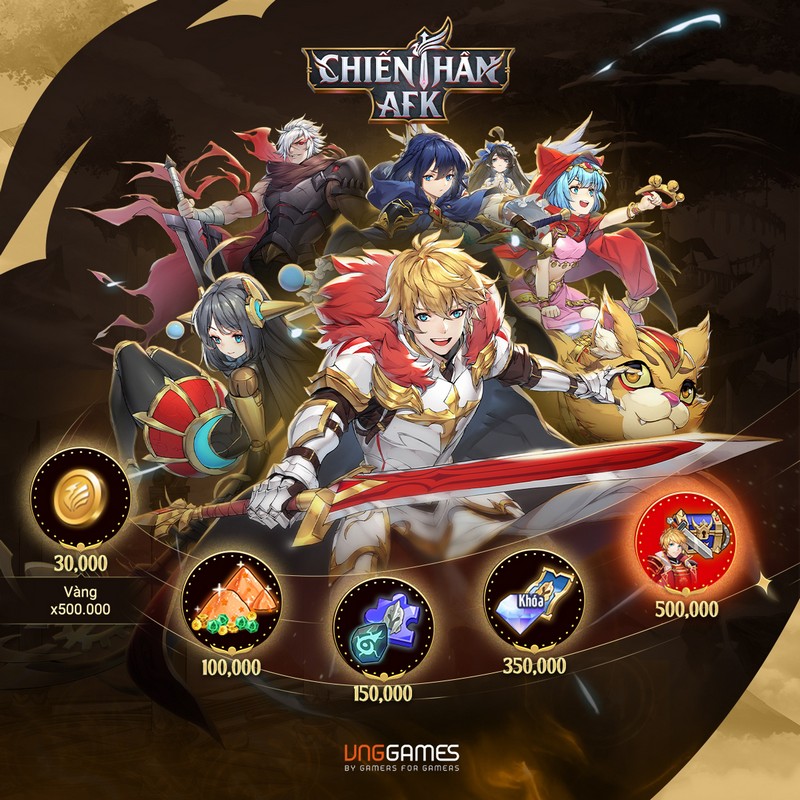 ​
Above all, as soon as the event "Summon Heroes – Get great gifts" ends, the AFK War God Wheel will officially take place from June 20 to July 2, 2023 for gamers to freely receive. reward. With each completed task such as Confirmation of information, Invite you to participate in the program to Attend Attendance every day, players will receive the corresponding number of spins and have the opportunity to receive gifts including: gold, Chieu Tickets Golden Tomb, Box of Heroes of Your Choice,… ​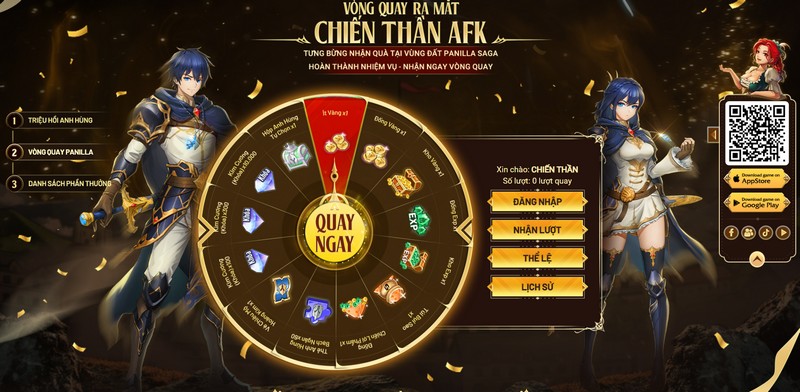 ​
It is expected that War God AFK will be officially released on June 20, 2023. All further information about the game will be continuously updated by the publisher VNGGames in the near future at:​