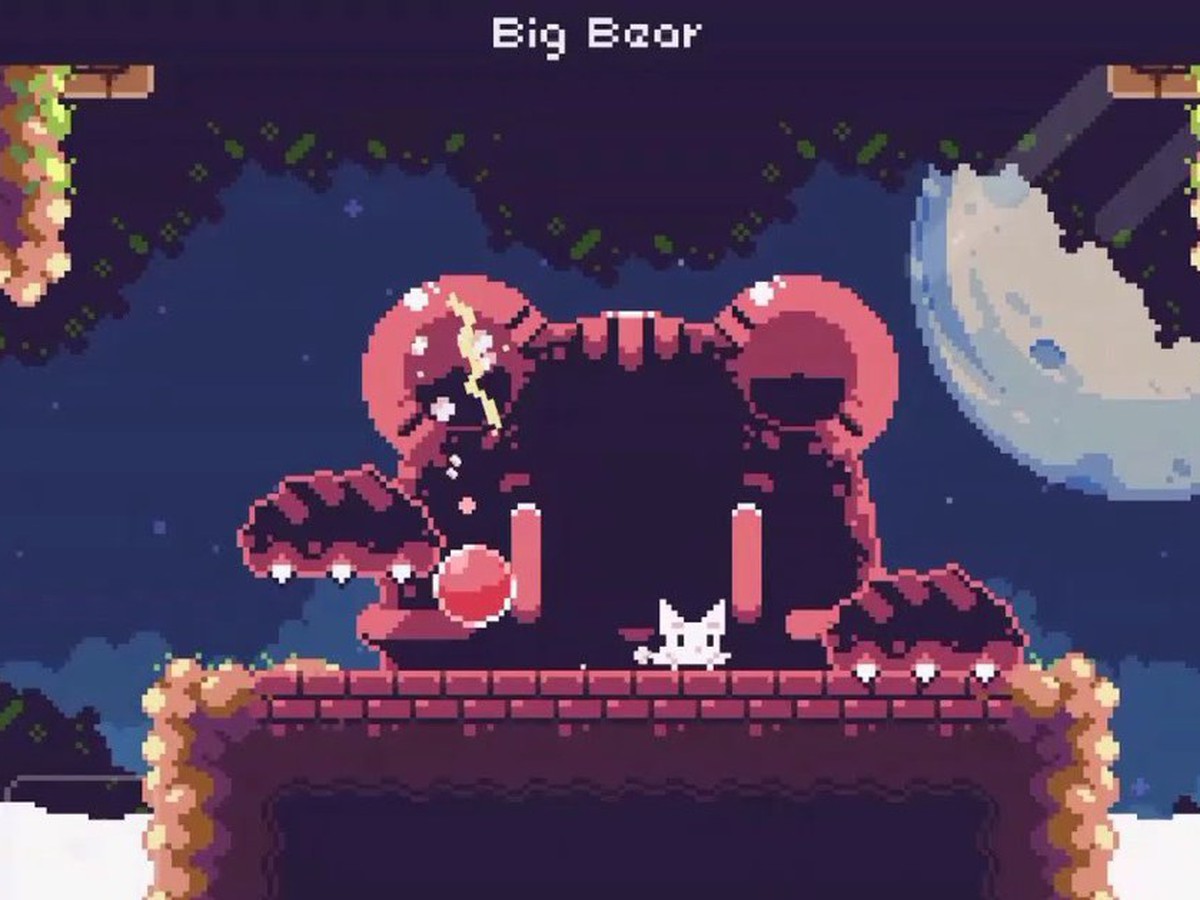 As a scene game built in a classic style to the point of simplicity, Cat Bird may not be a potential rookie but is still successfully attracting the attention of gamers around the world. . Launched in 2017 but it was not until 2023 that this "Bird-Blood Cat" was really searched for more and gradually received more love from a large number of players. Perhaps, cute shapes and simple gameplay are the prerequisites to create the "entertainment" of Cat Bird at the moment.
In this interesting game, players will transform into a cat with arms outstretched like a bird. This cat can move left, right, jump, free fall and swim; and that's all that this "king" can do in Cat Bird. Therefore, the task of gamers is to skillfully control and help their cat successfully overcome obstacles to reach the finish line safely.
Many pitfalls are waiting ahead to stop Cat Bird in this exciting game.
With more than 40 individually designed gates, Cat Bird is ready to bring interesting and even somewhat complicated puzzles for gamers to experience during the Lunar New Year 2023. Unlike other games take the usual scene, instead of making the character's move more complicated after each level, in Cat Bird, the challenges presented become increasingly hardcore. The most difficult thing is that, just making one mistake, the player will be forced to go back to the beginning of each level and have no chance to respawn a second time. Thanks to that, trying not to let yourself "fall" in each round is an extremely important process for gamers to complete the challenges that the game offers.
The challenges that Cat Bird poses are indeed not simple and require players to handle delicately.
However, it cannot be denied that the Cat Bird cat is really lovely and will be a great companion for gamers in the new year 2023. Therefore, if you have the same passion for cats. cute cats and want to honor the upcoming year of the cat, let's try Cat Bird today. It is known that the game is being released for free on all iOS and Android platforms.