It was the audience who pointed out a possible way for the LCS and LEC teams to make things happen before the LCK.
Thus, after only the first 3 days of competition, 2 LEC teams and 1 LCS team respectively lost to 2 representatives of LCK as well as Bilibili Gaming (from LPL). Besides losing with a difference, teams from the West also did not show too much against their opponents. The only name with 1 win is G2 Esports. MAD Lions only made it difficult for T1 in the early game while Cloud9 was "relentless".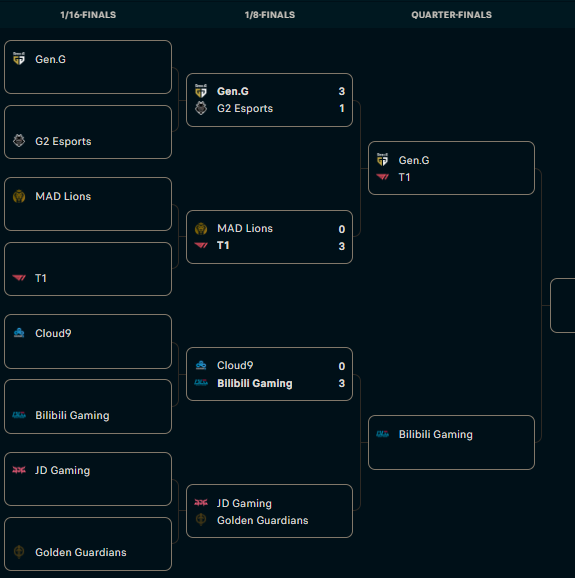 No team from Europe – America has been able to beat LPL/LCK teams yet – source: Live Esports
Witnessing the loss of 3 representatives from the European and American League of Legends, the audience in these regions could not help but be troubled. In the evening of May 12 (Vietnam time), Golden Guardians – the last representative of North American League of Legends will play against JD Gaming. GG's ability to win is almost nonexistent when JDG is even stronger than BLG and is rated on par with Gen.G, T1. What the audience is expecting is just that GG will put in their best efforts and leave many impressive performances.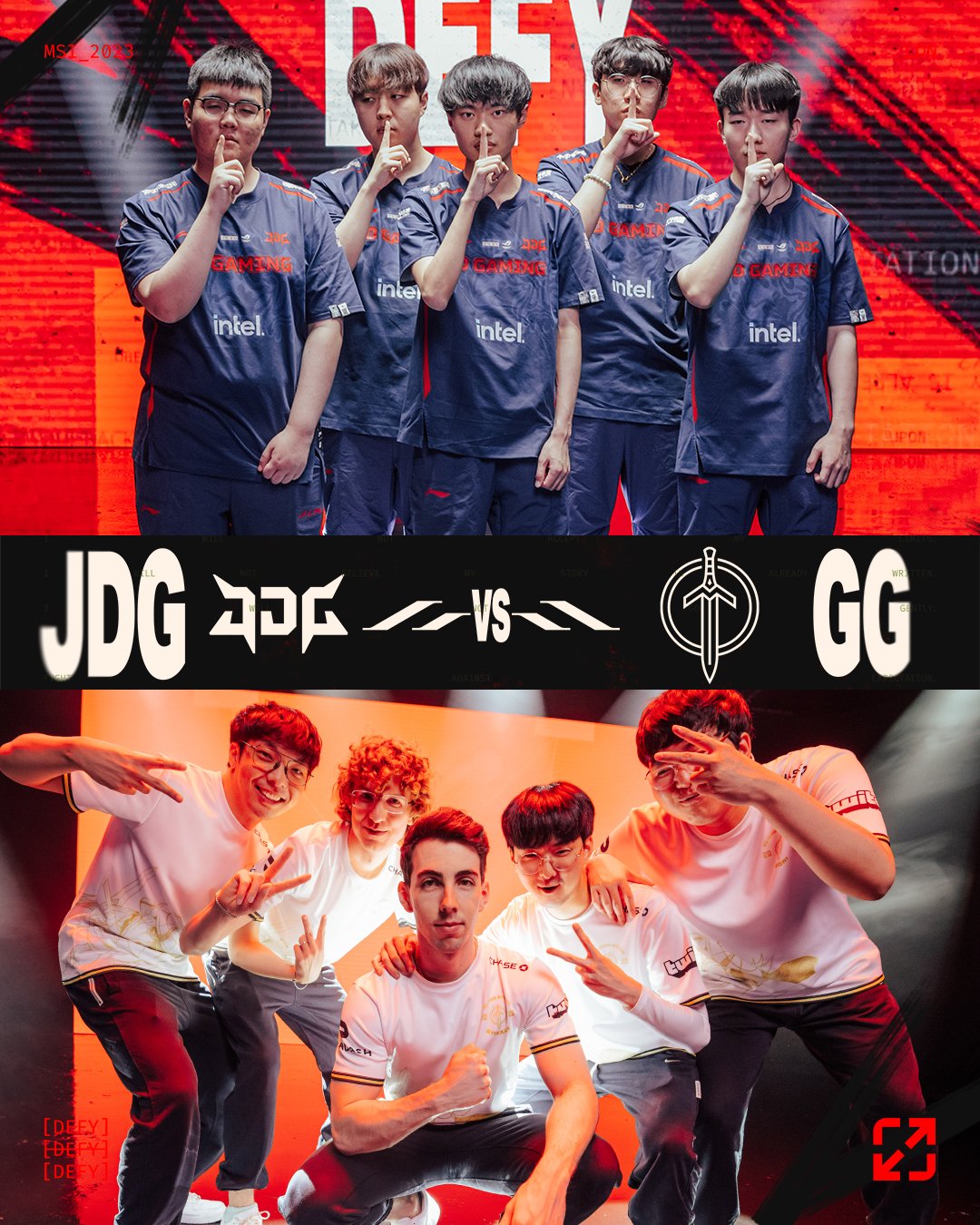 Maybe GG is also following the "fall of the road" – source: Twitter
According to some opinions, from the past 3 matches, the European – American teams can completely surprise. Only thing, G2 played stereotypically, too carefully compared to themselves before. With a powerful Gen.G from the LCK, playing tactically and meta is considered futile. Both MAD and C9 have also shown that if they play proactively, they can make things happen. But when it comes to the advantage, neither of these teams can take advantage.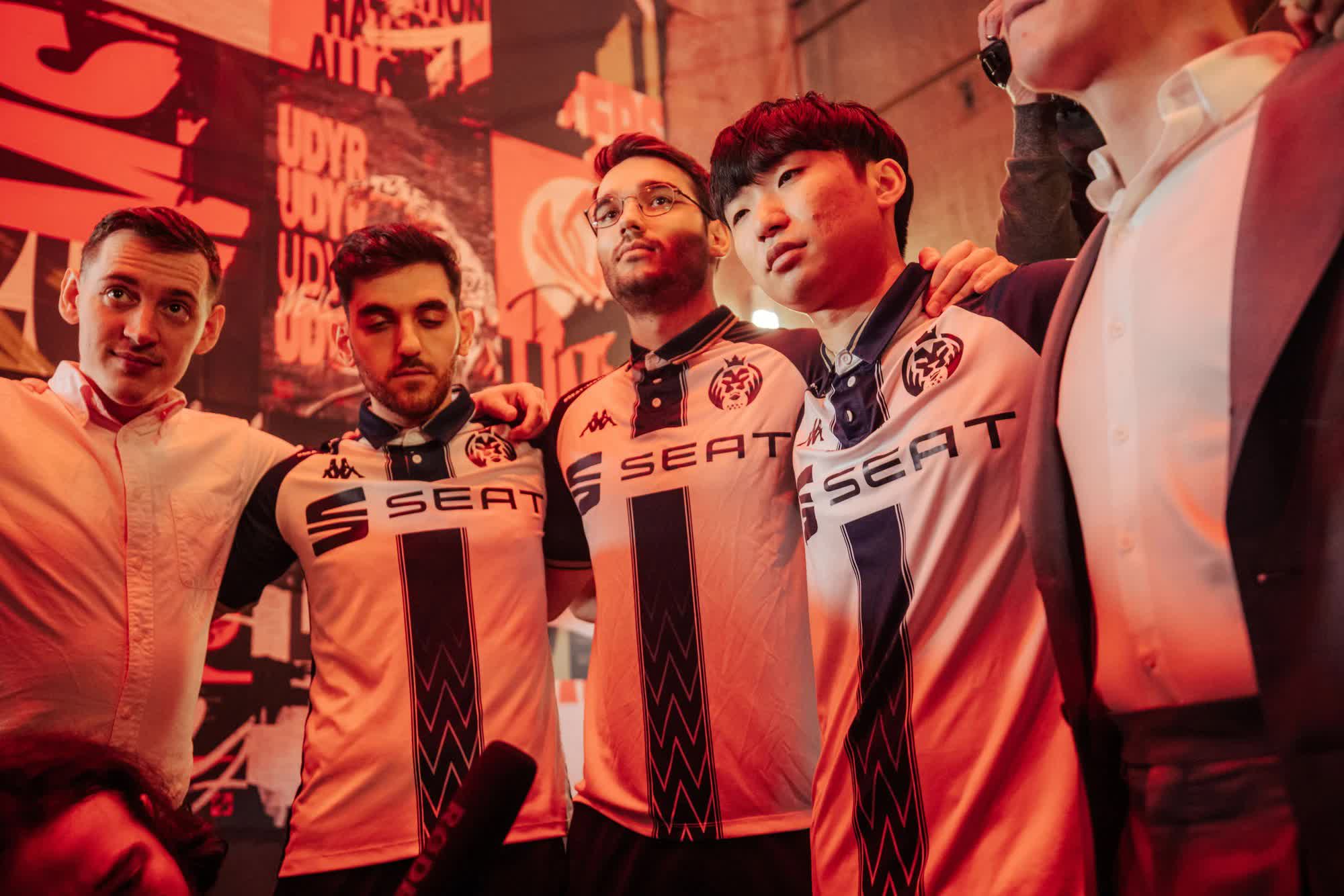 MAD's efforts can only make it difficult for T1 in the early game – source: LoL Esports
A spectator just won the way to get at least one win against teams from LCK, LPL: "They'll never beat the LCK/LPL if they only play meta champions. That's not the game either. characteristics of Europe – America. You can only win if you dare to play boldly, analyze them and make unique choices, play proactively. Unfortunately, no team can do this at the moment." .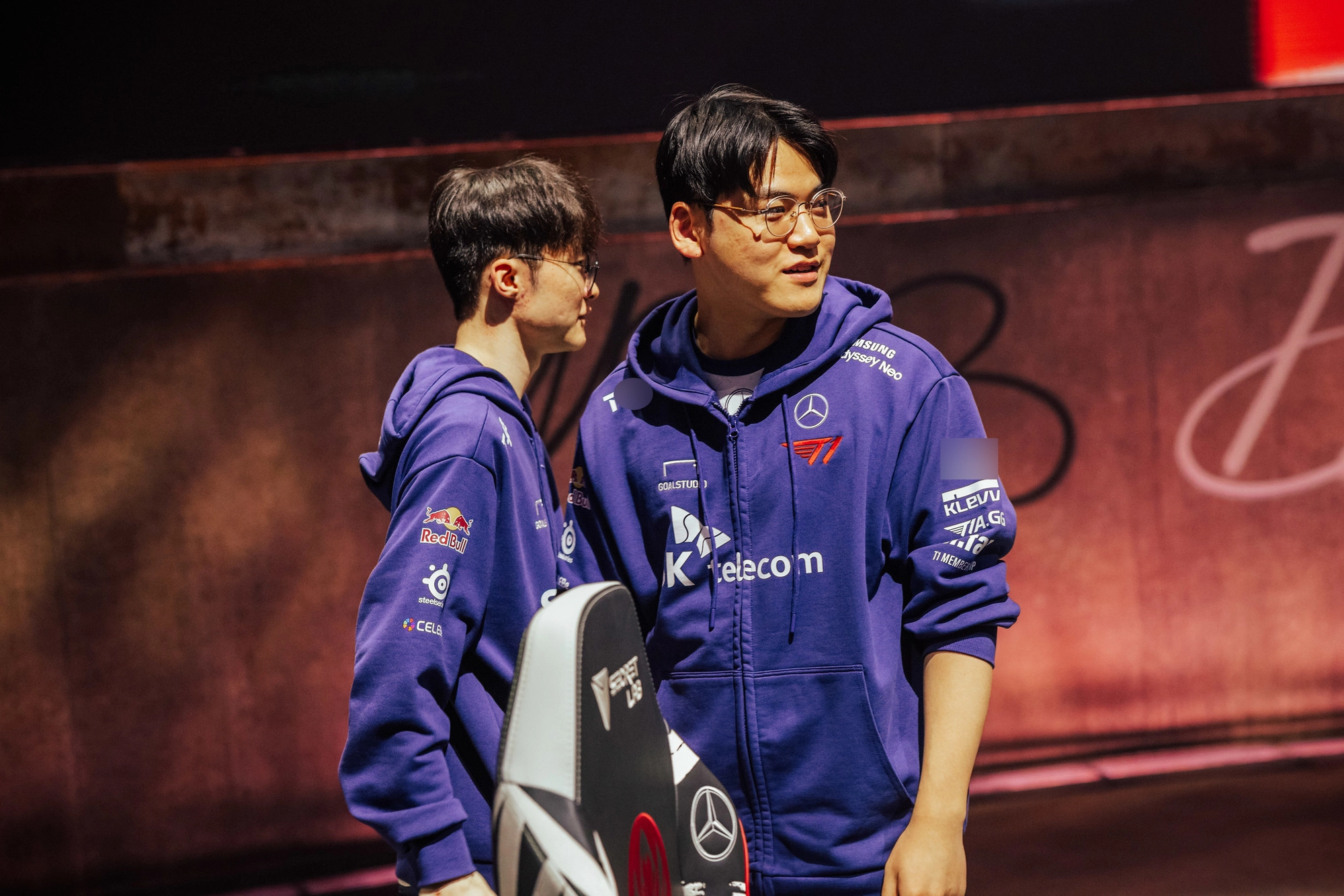 The international audience thinks that to win the LCK/LPL teams, you have to play bolder – source: LoL Esports
Indeed, in the past, G2 has defeated SKT T1 at MSI and Worlds thanks to strange choices and not afraid to fight. Or small teams have also surprised, like GAM beat TES, thanks to the "strange" pick (Karthus by Levi). Tactics, macros or using meta champions to fight the LCK/LPL will be difficult because these two areas have shown how well they understand League of Legends.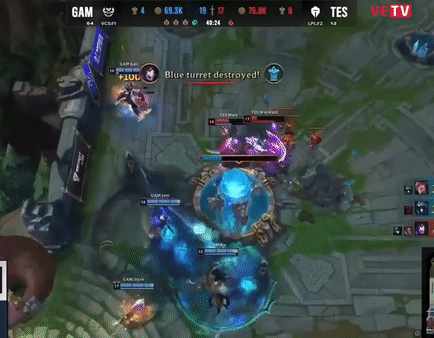 GAM uses Karthus and wins TES at Worlds 2022 – source: YouTube
However, it is the major regions that still regularly monitor their opponents to capture the playstyle and style of play. Therefore, the players themselves also have to train themselves, because mutations can only bring 1 win. The whole victory must be based on reasonable tactics as well as the player's ability.