Researchers have identified the animal as possibly a comb jellyfish – an ocean-wide predator looking for food, according to research from the University of California Berkeley.
Although it looks like a jellyfish, the comb jellyfish is a completely different creature and it propels itself through the water with cilia instead of tentacles. They are still part of marine ecosystems today and are found in all seas around the world.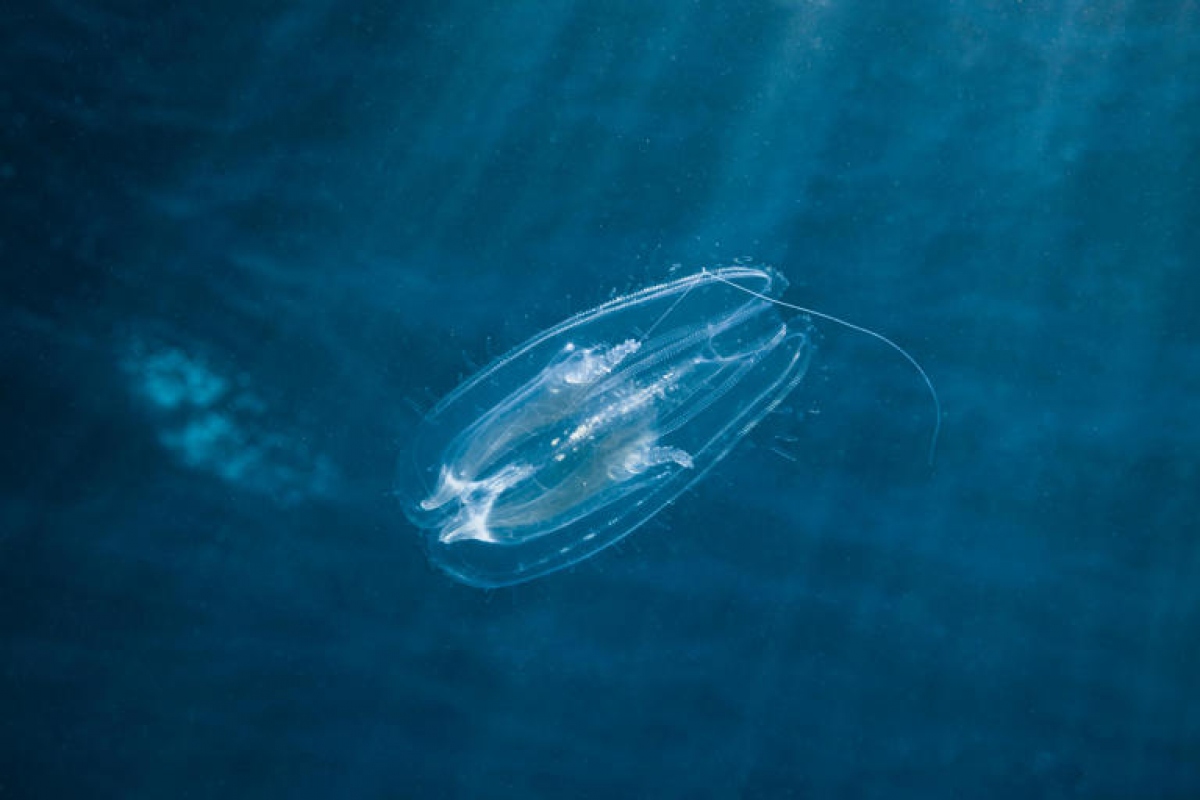 Comb jellyfish in the Red Sea. Photo: Getty
"The most commonly known ancestor of all these animals probably lived 600 to 700 million years ago. It is difficult to tell what they looked like because they were molluscs and did not leave any remains. No direct fossil traces. But we can compare living animals to know about their ancestors," said Professor Daniel Rokhsar of California Berkeley and co-author of the study.
According to the University of California Berkeley, for a long time it was debated which animal appeared first, the comb jellyfish or the sponge. Sponges are creatures that spend most of their lives in one location, filtering water through pores to collect food particles.
Many people think that due to the primitive characteristics of sponges, it appeared before, before comb jellyfish. But new research has determined, while sponges appear early, they may still appear after comb jellyfish. To reach this conclusion, the scientists looked at the organization of genes in the chromosomes of organs. The chromosomes of comb jellyfish are very different from those of sponges, jellyfish and other invertebrates, suggesting that they may have appeared much earlier or later than the rest of the species.
The researchers compared the chromosomes of comb jellyfish with non-animal organisms and found that they share some combinations of genetic material while the chromosomes of sponges and animals other objects are rearranged in a completely different way.
According to the researchers, this new finding has important value in understanding basic functions of all animals and humans today, such as the way we eat, move and feel. surroundings.