The Dragon Ball GT movie introduced fans to an iconic transformation, Super Saiyan 4. With its impressive design, this form has won the hearts of viewers. In particular, Super Saiyan 4 also inspired many artists to recreate it with many other characters, besides Goku and Vegeta.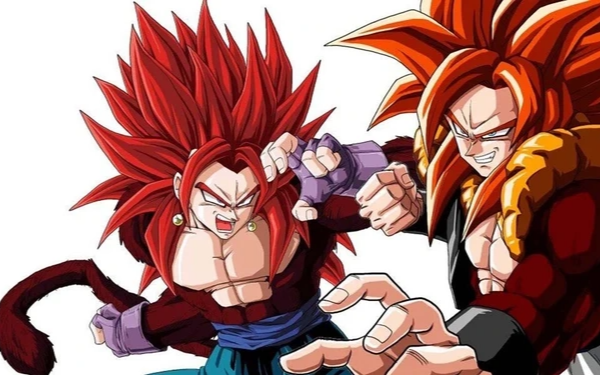 Super Saiyan 4 Status in Dragon Ball GT
Before Dragon Ball Super was released and gave birth to a few new Saiyan power levels, Super Saiyan 4 was the strongest Super Saiyan level (10 times stronger than Super Saiyan 3). Super Saiyan 4 pushes the user's power to their absolute limit. The user when in this state not only has speed increased, but also skills are pushed up more powerfully.
So what if the fusion warrior between Goku and Vegeta is in the Super Saiyan 4 state?
There are 2 forms of fusion between Goku and Vegeta. The first is the Vegito warrior created when Goku and Vegeta simultaneously put Potara earrings on their ears. The second is that the Gogeta warrior is mastered when Goku and Vegeta use Fusion Dance. Both forms combine both the personalities and traits of the two Saiyan warriors, creating the strongest Saiyan super soldier ever.
In a few fanarts, fans have shown both Vegito and Gogeta in Super Saiyan 4 form.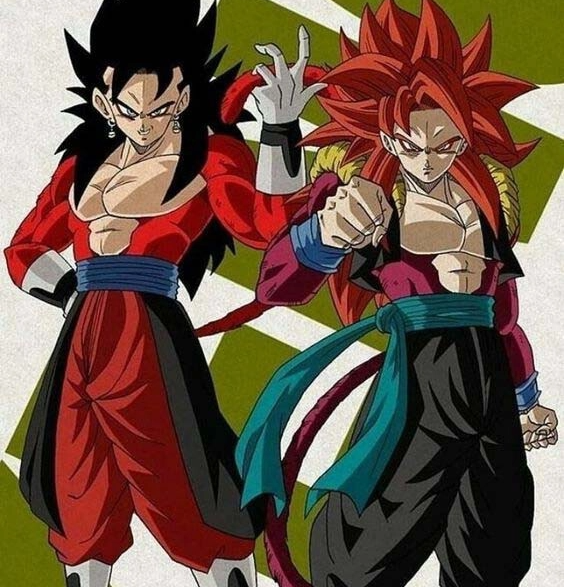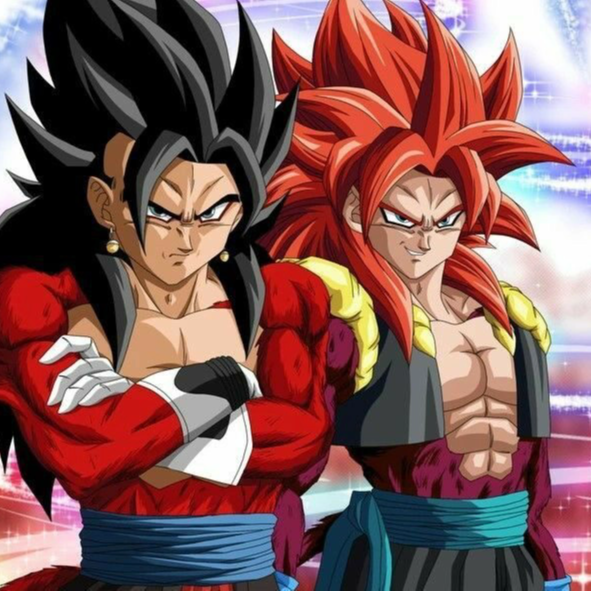 Looking at the image above, Vegito and Gogeta both look incredibly strong and dashing in their new form. And it seems that Super Saiyan 4 has made the user's height increase and muscles more muscular.
However, Goku and Vegeta both achieved Super Saiyan 4 in Dragon Ball GT, and their fusion form Gogeta can also achieve this transformation. Therefore, only Vegito Super Saiyan 4 is imagined by fans.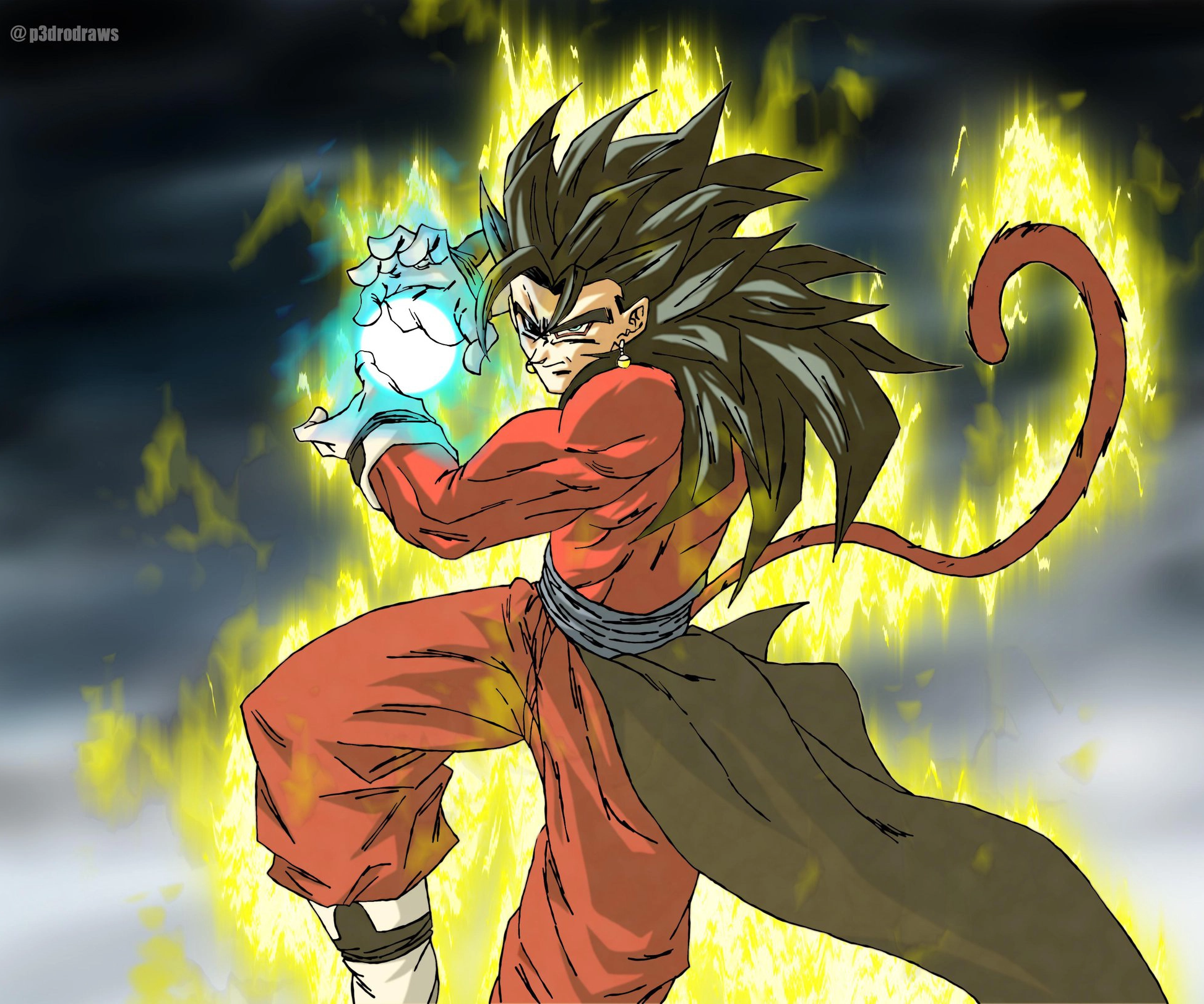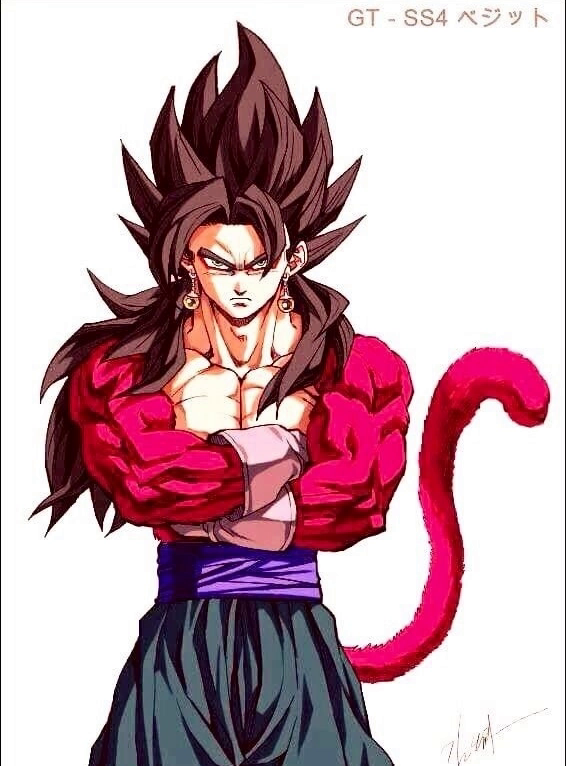 Vegito in Super Saiyan 4
Until now, the power of Super Saiyan 4 is still a mystery and will only be unraveled if author Akira Toriyama includes it in the main storyline. Unfortunately, there's no guarantee that this will happen, as Toriyama doesn't seem intent on doing so at the moment.
However, it cannot be denied that Super Saiyan 4 is still extremely loved by Dragon Ball fans.