Recently a macabre incident has attracted widespread attention around the world. According to a new report, a diver was accidentally swallowed by a whale in its huge mouth and fortunately escaped death!
In 2020, California kayakers were caught in the mouth of a whale while it was feeding, and in 2019 a tour operator in South Africa had a similar experience.
This news not only shocked the entire world of biologists, but also caused everyone to fall into fear of the accident.
Harm of accidentally getting into the belly of a whale to the human body
Let's take a look at the whale's digestive system. The whale's stomach pouch is uniquely designed and has a strong digestive capacity. Whale stomachs contain large amounts of stomach acid, which helps break down proteins in food into smaller molecules.
In addition, in the stomach of whales there is an enzyme called protease, which accelerates the breakdown of proteins. The presence of these digestive enzymes and stomach acids gives whales powerful digestive abilities that can be deadly to humans.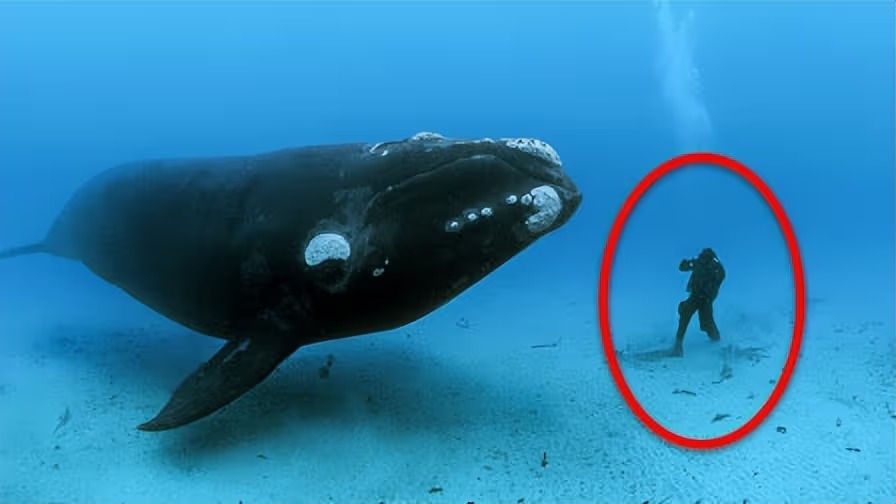 According to information from the Cape Cod Times, Michael Packard, a commercial lobster diver, was accidentally swallowed by a humpback whale. Luckily, the 56-year-old veteran diver was inside the whale's mouth for 30 to 40 seconds before the whale shook its head and spat Packard out. Photo: Zhihu
When a person is unfortunately swallowed by a whale and can't get out, his body will first come under great pressure. The pressure can break ribs, rupture internal organs, and can cause severe bleeding. It was a horrible and unimaginable experience.
When the human body enters the whale's stomach, the human body will be exposed to strong stomach acid and digestive enzymes. Stomach acid quickly dissolves the outer layers of the body, exposing the body to digestive enzymes. These digestive enzymes break down the body's proteins and tissue structures. It is an extremely painful and frightening process that can cause terrible pain and irreversible damage.
Even with all the pain and trauma the human body has to endure in the whale's belly, the end result will still be death. Whale digestion is extremely efficient and usually takes only a few hours to fully digest the human body. In this process, the human body is completely broken down into the raw elements, just like any other food that whales eat. Whales will absorb and use these elements to meet their nutritional needs.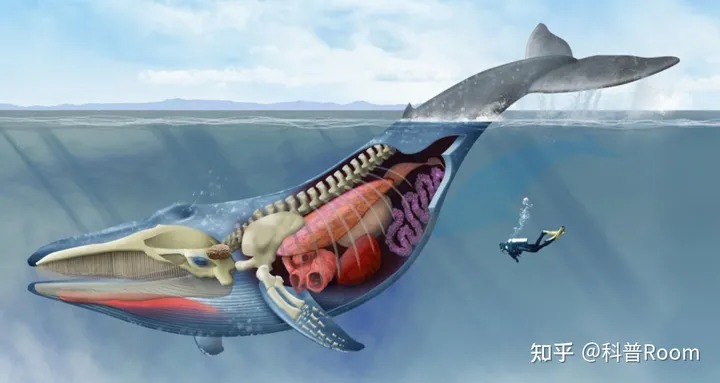 It would be difficult for humans to survive in this situation, as whales have extremely strong digestive abilities. When the human body is swallowed into the whale's stomach, it will face intense physical stress and digestibility. Photo: Zhihu
Physiological and psychological reactions when swallowed by a whale
When a person is accidentally sucked into the belly of a whale, that person's body is subjected to extreme stress and confinement.
Before the physiological reactions, the person's psychological state will also be greatly affected. Imagine you were supposed to be free to swim and suddenly get stuck in a small compartment, losing your freedom and ability to move. In this small and unfamiliar environment, we will feel scared and confused, not knowing how to get out of here. Sadness and despair hung in my head and I doubted if I had a chance to return to the outside.
In addition to suffering and despair, you are also in a helpless mood. This silent feeling of helplessness wells up inside you, leaving you with a kind of helpless anger and praying that someone can come to your rescue.
You will be under double stress physically and mentally, physically restricted and oppressed, and feel lost and alone mentally.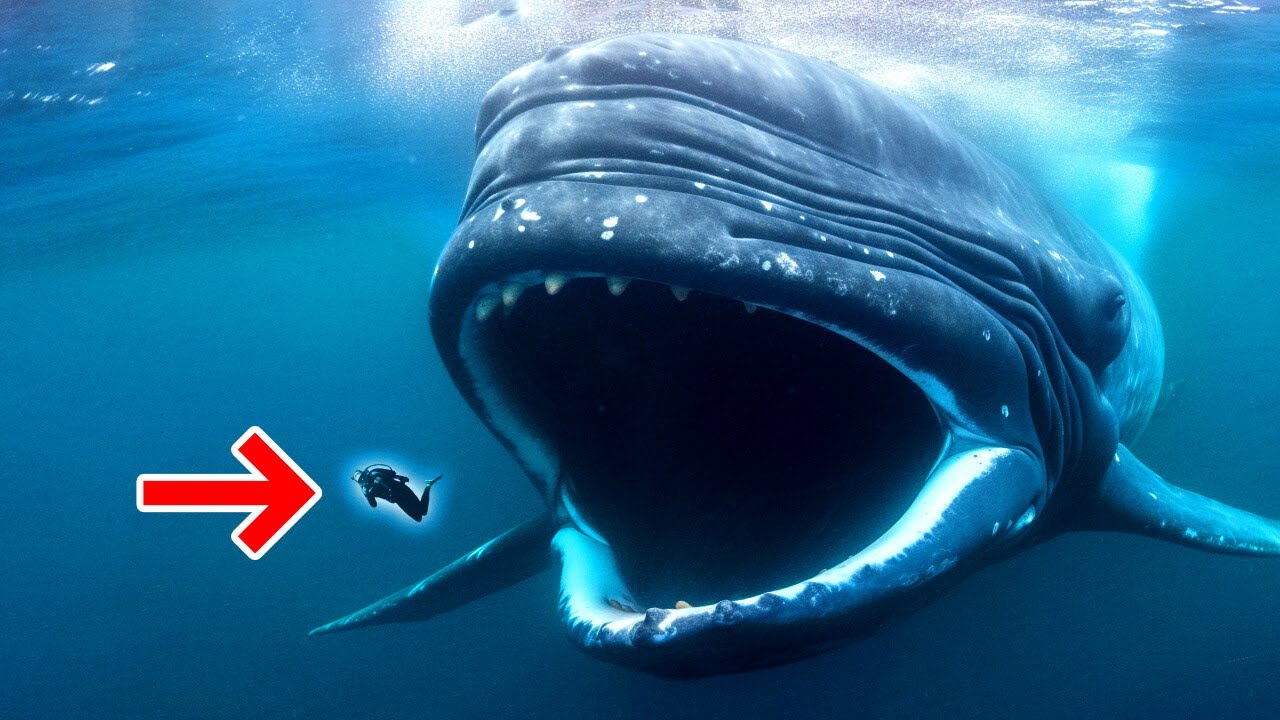 The whale's stomach has no air or oxygen so we won't be able to breathe. In addition, whales are carnivores so we will be digested by enzymes in their stomachs. Photo: Zhihu
In fact, the sperm whale – the largest of all toothed whales – is capable of eating giant squid and is therefore a species that can devour humans, at least in theory. Killer whales can hunt and eat larger animals, but humans are not on their menu. To date, there have been no recorded attacks by sperm whales or killer whales aimed at cannibalism.
There is a famous story about James Bartley, who lived from 1870 to 1909. The story goes that he was swallowed by a sperm whale and found alive a few days later. He was discovered inside the stomach of the whale, after it was killed with a javelin and dissected. The story was first published anonymously in a newspaper and spread throughout the United States. Over the years, this story has been investigated many times and is largely believed to be untrue. However, no one knows for sure.