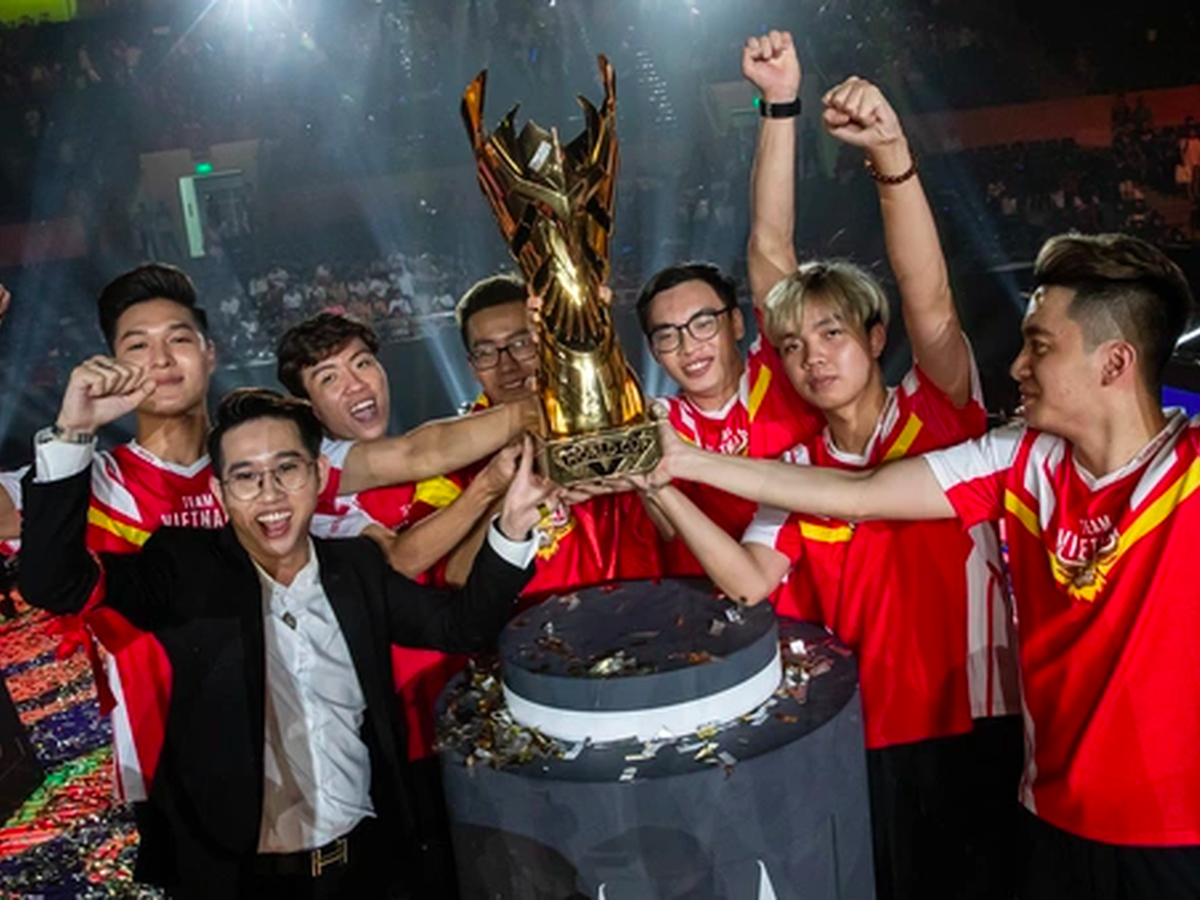 Team Flash Lien Quan Mobile – the team that inspires many Vietnamese gamers when they are the first to bring the Vietnamese flag to the top in the framework of an e-sport. The lineup of 6 boys: Bear, ADC, Xuan Bach, ProE, Elly, Dat Koi has helped Vietnam stand shoulder to shoulder with the Coalition powers such as Chinese Taipei, Thailand,… with a series of prestigious titles. .
As a team rich in achievements, Team Flash won the Arena of Fame 5 times. During its heyday, Team Flash excellently won two international titles, AWC 2019 and AIC 2019. This is a record that shows tremendous strength and is difficult to break. There, the names Bear, ADC, XB, or ProE all have their own legends.
However, by the beginning of 2023, the people who witnessed the glorious era of Team Flash gradually left. The opening is Elly's move to Wild Rift in June 2021. In the new lineup, he takes on the mid lane position. Deciding to try-hard in a new subject has initially yielded certain results. However, Elly's departure also marked the breakup of Team Flash's domination of the Coalition.
At the end of 2021, Team Flash detonated a series of quality contracts, owning 11 members, the most of the Spring 2022 DTDV. But right after that, Captain Bear said goodbye to the brothers. ProE, after a period of trying in the colors of the Lien Quan team, decided to retire in early 2023. In a short time, ADC and Dat Kii also announced the same content on their personal Fanpage. Up to now, the legendary team of Team Flash only has Xuan Bach to continue to play professionally in the League of Legends.
Repeatedly failing in tournaments, Team Flash struggled to find form. However, this team still hopes to create a successful generation like in 2019, 2020 but they still have not found a second ADC, Bear, XB or ProE. However, it must be admitted that these changes are inevitable, the constant movement of Esports. This is also the right time to close an old anecdote and form a new history page. Despite the difficult road ahead, Team Flash is always determined to rebuild a new empire.