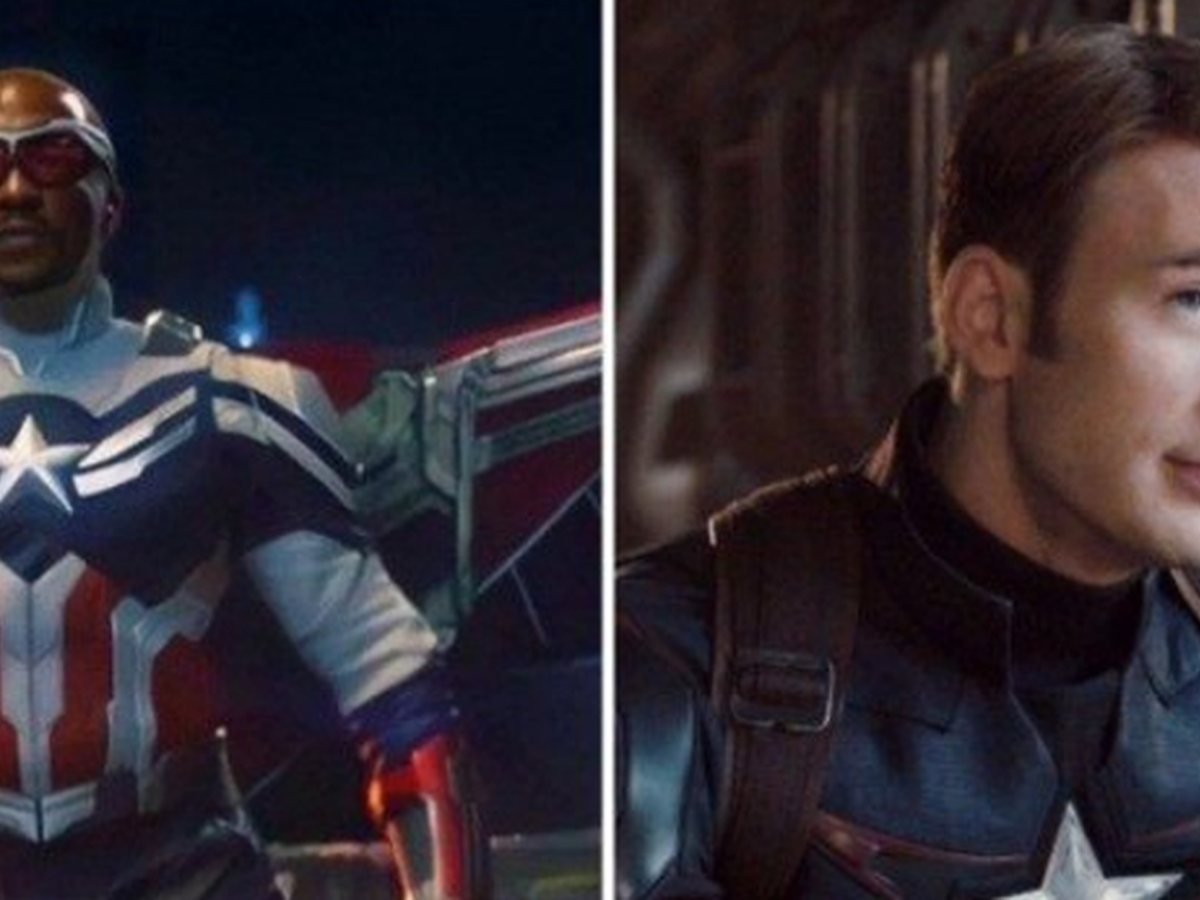 1. Steve Rogers has super strength thanks to the Super Soldier Serum, and his weapon is the Vibranium shield
Steve Rogers after being injected with the Super Soldier Serum
The key to Captain America Steve Rogers' power is the Super Soldier Serum.
Before being injected with this serum, Steve Rogers was a thin young man, suffering from various diseases. And after being injected, Steve Rogers turned into a tall, muscular guy. Steve's physical strength, endurance, stamina, speed, agility, reflexes, and even sensory acuity all increased. Steve's body also has the ability to heal wounds faster than normal people.
As for weapons, Steve Rogers often fights with a vibranium shield that is very difficult to destroy. In the movie Avengers: Endgame, we also see the hammer Mjolnir recognize Steve Rogers as the person worthy to lift it. Steve can use Mjolnir, and even gains the power of the God of Thunder while wielding Thor's hammer.
2. John Walker was a soldier who was trained and then injected with the Super Soldier Serum
Captain America John Walker in The Falcon and The Winter Soldier
Originally, John Walker was an outstanding soldier of the US Army. Thanks to his military training, he has excellent fighting and shooting skills. He can also skillfully wield Steve Rogers' vibranium shield.
Of course, John Walker was just a normal human wearing Captain America's costume and shield. So he was defeated by Karli Morgenthau – who was enhanced by the Super Soldier Serum.
He is also powerless against Dora Milaje – who isn't even injected with the Super Soldier Serum, but is actually very strong. And John was traumatized after losing to Dora Milaje.
Later, in episode 4 of The Falcon and The Winter Soldier, John uses the Serum that Karli Morgenthau dropped to gain Super Soldier powers. This gives him a massive power boost.
3. Sam Wilson doesn't use the Super Soldier Serum, his fighting style is unique compared to Steve and John
Sam Wilson in Captain America costume
Currently, Sam Wilson doesn't use the Super Soldier Serum at all. Nor did he intend to use a similar Serum.
Sam Wilson's fighting style as Captain America remains the same as Falcon's fighting style. He uses a flight suit to fly in the air.
Captain America Sam's flight suit is also made by Wakanda, with wings that are difficult to destroy. As Captain America, Sam Wilson also has a vibranium shield, which makes him stronger and harder to deal with.
Of course Sam is still supported by the Redwing drone. The drone has the ability to fight, as well as the ability to analyze the target should help Sam a lot. In episode 6, Redwing was able to help Sam analyze the passengers on the helicopter to find those with experience in pilot training.