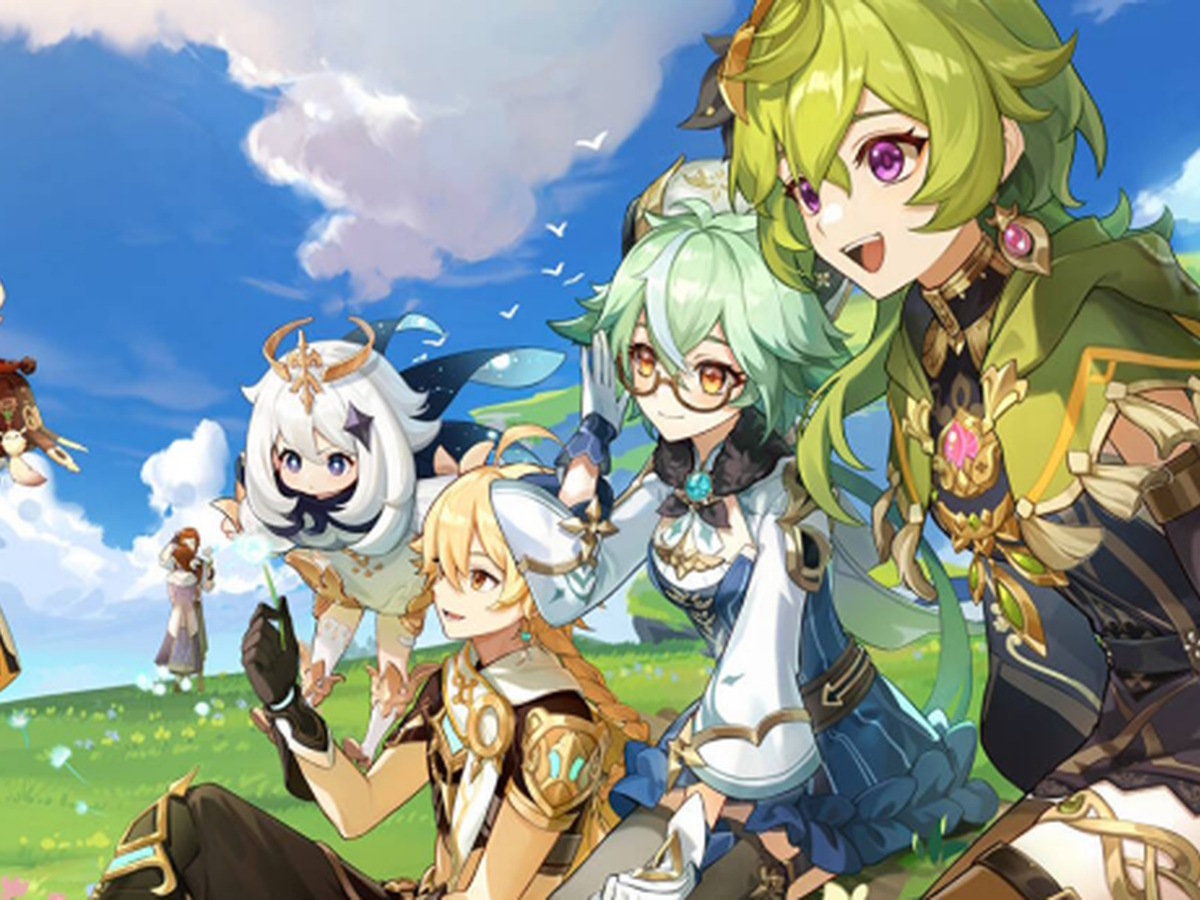 Over the weekend, HoYoverse officially introduced the first images of Genshin Impact version 3.5 called 'Flower Breath'. Accordingly, version 3.5 will introduce players to the Wind Flower Festival, along with opening a new adventure journey deep into the Abyss Congregation. In addition, two characters, Dehya and Mika, have also been officially introduced to gamers in this version.
Wind Flower Festival will be the main event in version 3.5
Keeping the previous tradition, every spring, Mondstadt holds a festival. At this 'Wind Flower Festival' event, players are introduced to many challenges, rewards and reunions related to the theme of love and freedom.
Some games such as the music game 'Song of the Wind' will be reopened. In addition, new challenges such as the maze chase game 'The Wind Welcomes Flowers', and the photography game 'Photographing in the Wind' will also open. The festival also welcomes guests from faraway Sumeru. When Collei returns to Mondstadt with Tighnari and Cyno, the adventure that begins with a mystical prophecy will also begin.
Dehya & Mika will be new characters appearing in version 3.5
Along with the new event, two new characters, Dehya & Mika, will also appear in this version. According to the introduction, these are 2 characters with diverse fighting styles compared to previous designs.
Dehya is a legendary mercenary of Eremite, often using his heavy sword and Fire elemental powers in battle. Dehya will deploy a fiery area when casting Elemental Skills, not only dealing Fire Elemental Damage to enemies in range, but also transferring some of the damage taken by allies to herself. After casting Rage Skill, Dehya will throw away her heavy sword and take down her enemies with her fists and beautiful kicks.
The other new character introduced is Mika, who maps the activities of the West Wind Knights. Not only can he use Ice elemental spear and Vision in combat, but when using Elemental Skills, he can also use a crossbow to attack enemies and increase attack speed and physical damage to allies. . Besides, this 4-star character can also help teammates recover HP continuously with Rage Skill.
The storyline related to Dainsleif will also continue
In addition to the above, version 3.5 also brings the next quest on the plot related to the traveler. Accordingly, the traveler will join Dainsleif and Kaeya to learn more about the secret of the lost twin brother and the subsequent mysteries of the Abyss Congregation.
In addition, Genshin Impact 3.5 also brings a huge gift for players. After the update, every time you complete a Magic God Quest, you will receive an additional 1 Love Affair. If you have completed all the quests, the player will receive more than 20 Kings of Love – equivalent to 20 free summons. This is information that many gamers have actively received in this version.