Ever since it aired in 1997, Ash's Pikachu has always been his irreplaceable companion in his quest to become the greatest trainer. Under Ash's direction, Pikachu has created unimaginable feats, even defeating the strongest opponents without evolving to Raichu. So what makes it so powerful without reaching the highest evolutionary form of a Pokémon?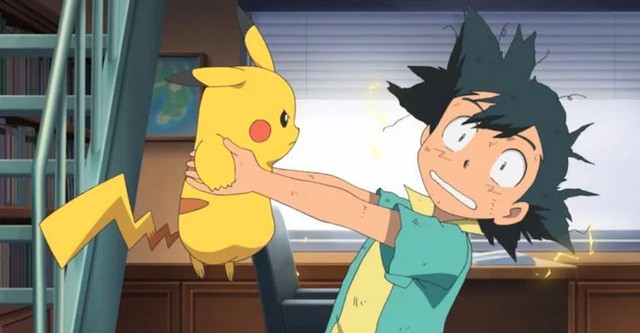 Ash's Pikachu is always strong
Right in the first episode, Pikachu used his lightning to defeat a bunch of Spearows. Still know Spearow is countered by electric attacks, but playing an entire swarm at low levels is still quite an impossibility. This proves to the viewer that Pikachu has been very strong since he first met Ash.
During his conversation with Ash, Professor Oak mentioned Pikachu's "problem", but did not explain clearly what the problem was. Many people think it's attitude, but sometimes the problem with the electric mouse is that it has too much energy. Anyway, this is not a bad thing.
Ash has upgraded Pikachu
In episode 2 of the anime, Pikachu received the care of Nurse Joy at the Pokémon Center after his battle with the Spearows. To be able to restore the electric mouse, a whole herd of Pikachu was mobilized to charge the electricity. So, Pikachu, which was already full of energy, is stronger than ever. In addition, Pikachu is also continuously strengthened through the odd situations that constantly appear in the next episodes.
Another theory is that Pikachu became stronger due to the influence of Ash's strong personality. It is not difficult to understand why Pikachu inherits strength, positive motivation and a personality that never gives up.
Pikachu has reached the highest level
Pikachu and Ash have been together for a very, very long time and they both strive to be the strongest. It would not be difficult to understand if Ash optimized Pikachu to the fullest to achieve the best power. In addition, it is also possible that he also brought the electric mouse up to level 100, although we are not sure if the game and the anime are the same. The cartoon also talked about leveling up, but never about having a maximum level of 100.
To be sure, Pikachu is the perfect piece of Ash. As the main character of the movie, Ash needs a gut Pokémon to fulfill his ideals. Either way, Ash and Pikachu are always meant for each other and both strive to reach the top of the ladder.