The most famous of the prehistoric creatures ever discovered by man are the dinosaurs. Countless movies have been made about these amazing reptiles. But in different eras of prehistoric times, our world used to be filled with many other strange and wonderful creatures.
Ichthyostega
Living in the late Devonian period, Ichthyostega was one of the earliest amphibians on the planet. It has the head and tail of a fish, and needs to return to the surface to spawn.
The distinguishing feature of Ichthyostega from lobe-finned fish is the genera. In Ichthyostega, the fins are joined together, with bones of the legs and toes. Ichthyostega's foot is rather strange by modern standards because it has eight toes each.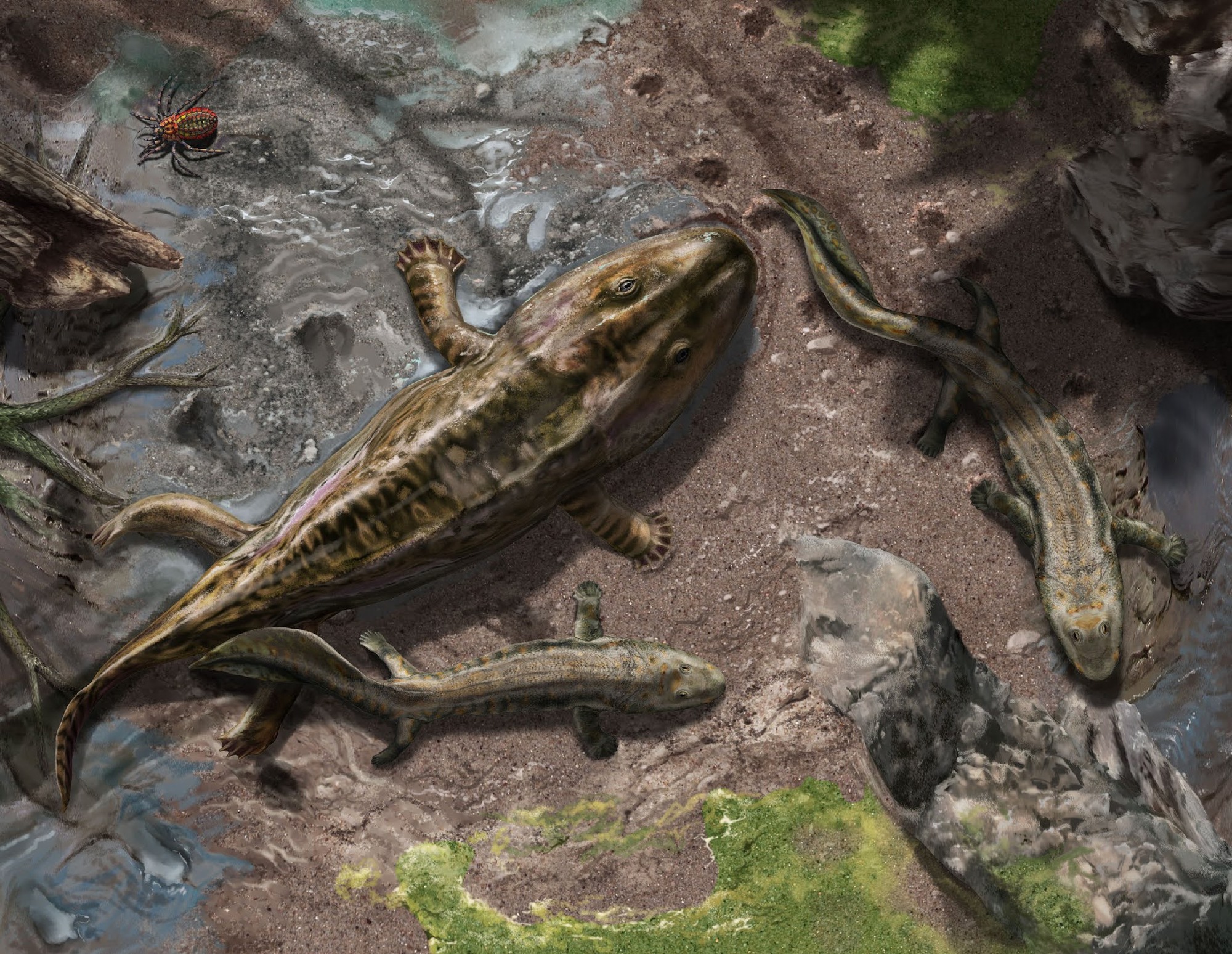 Sharovitteryx
Scientists believe that Sharovipteryx is an ancestor related to winged reptiles, pterosaurs. It is not classified as a true pterosaur by itself, it lived in the early Triassic period 240 million years ago.
Fossils of this creature have been unearthed in the Madygen Formation in Kyrgyzstan, Central Asia. It is only about 30 cm long. This strange creature has four appendages that appear to possess thin flaps of skin resembling wings. The front limbs are quite short, while the hind limbs are much longer.
Some theories suggest that this body structure allows Sharovipteryx to jump with ease. Paleontologists believe its mode of transport was more like gliding than actual flight – perhaps moving like modern flying squirrels, jumping and gliding through the air to reach other branches of trees. .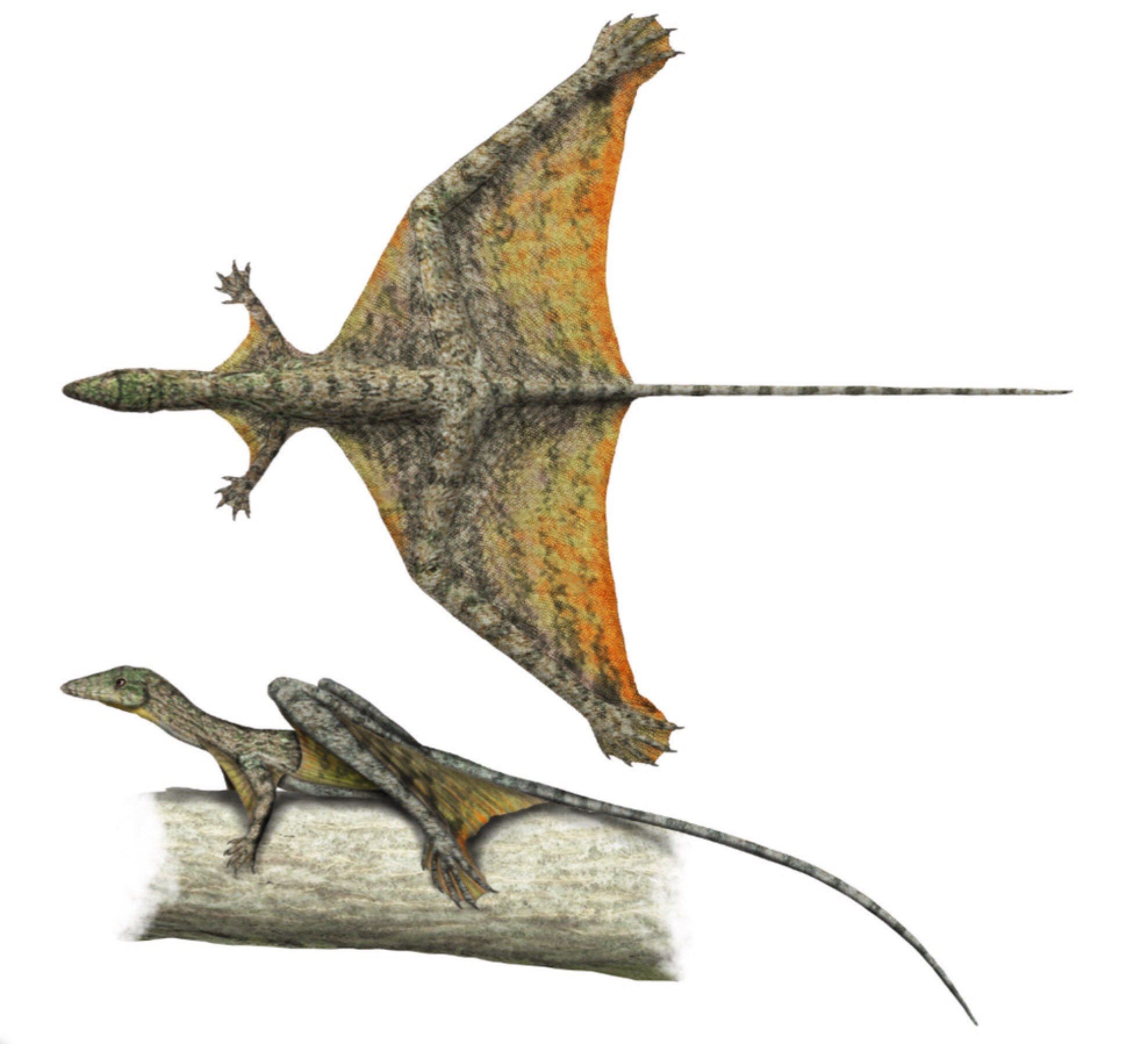 Longisquama
This creature was placed in the subclass diapsid – a primitive reptile subclass that would evolve into the most important reptile subclass on our planet. Creatures of this class originally appeared as a subgroup of reptiles that excelled at climbing. Longisquama lived in the forests of the supercontinent Pangea during the Triassic period.
The most striking feature of this strange creature is a double row of long scale-like structures that run down its back, forming 6 to 8 pairs. These pairs of skirts will grow in proportion to each pair of ribs. The scales have a hollow vein in the middle, resembling a bird's feather. But unlike feathers, Longisquama's scales appear to be made up of flat plates rather than real feathers.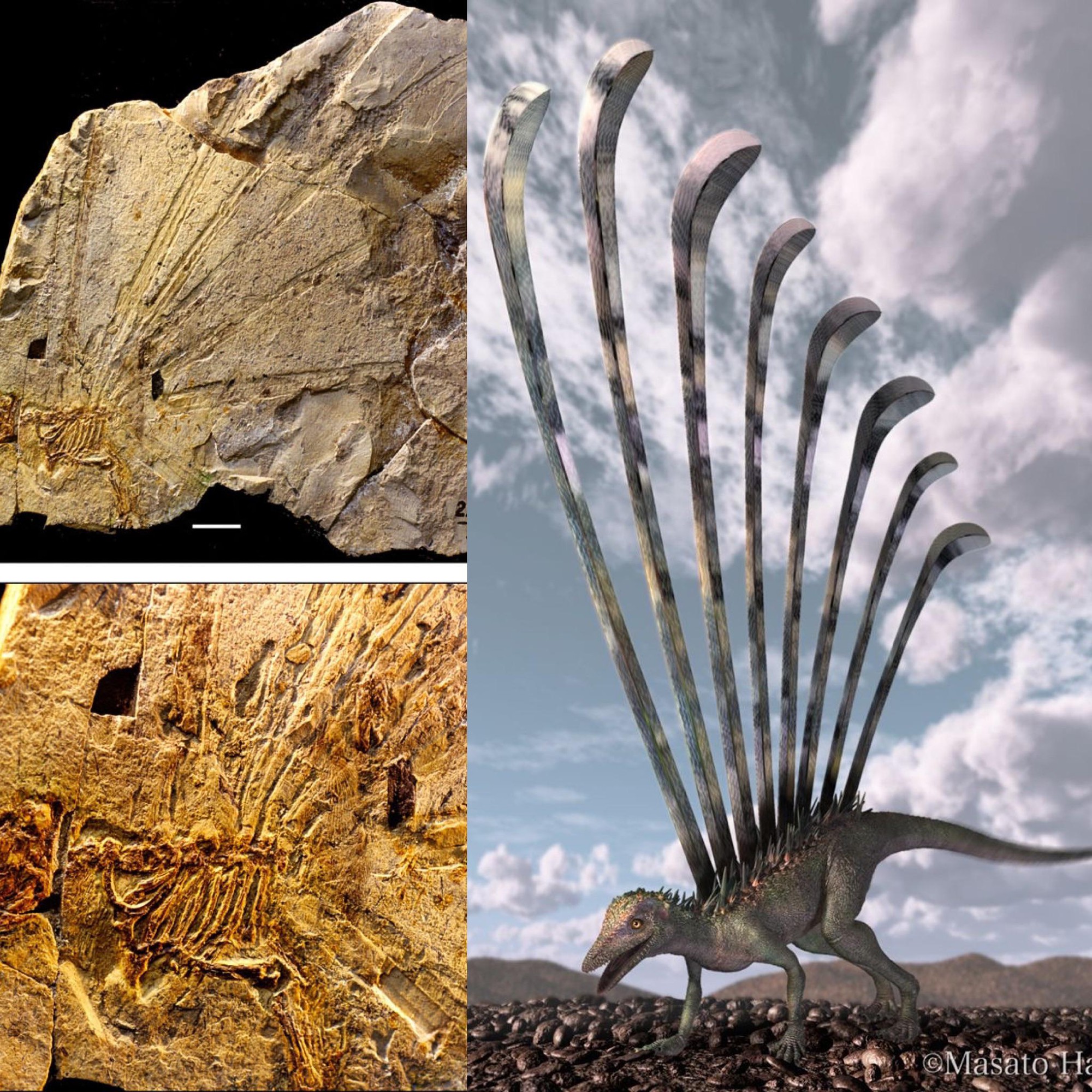 Stagonolepis
Triassic Earth existed many prehistoric crocodile species and Stagonolepis was also one of them. However, this is a unique species among the primitive crocodiles and perhaps also extremely special when compared to modern dried fish.
The crocodiles we know are all carnivores, but Stagonolepis is completely different, they are herbivores and they were one of the most common in the late Triassic.
This strange creature has a very small head when compared to the size of the body (only about 10% of the total body length). The special thing is that the front of their jaws has no teeth, instead a beak-like structure to aid in digging, along with two front limbs to find food.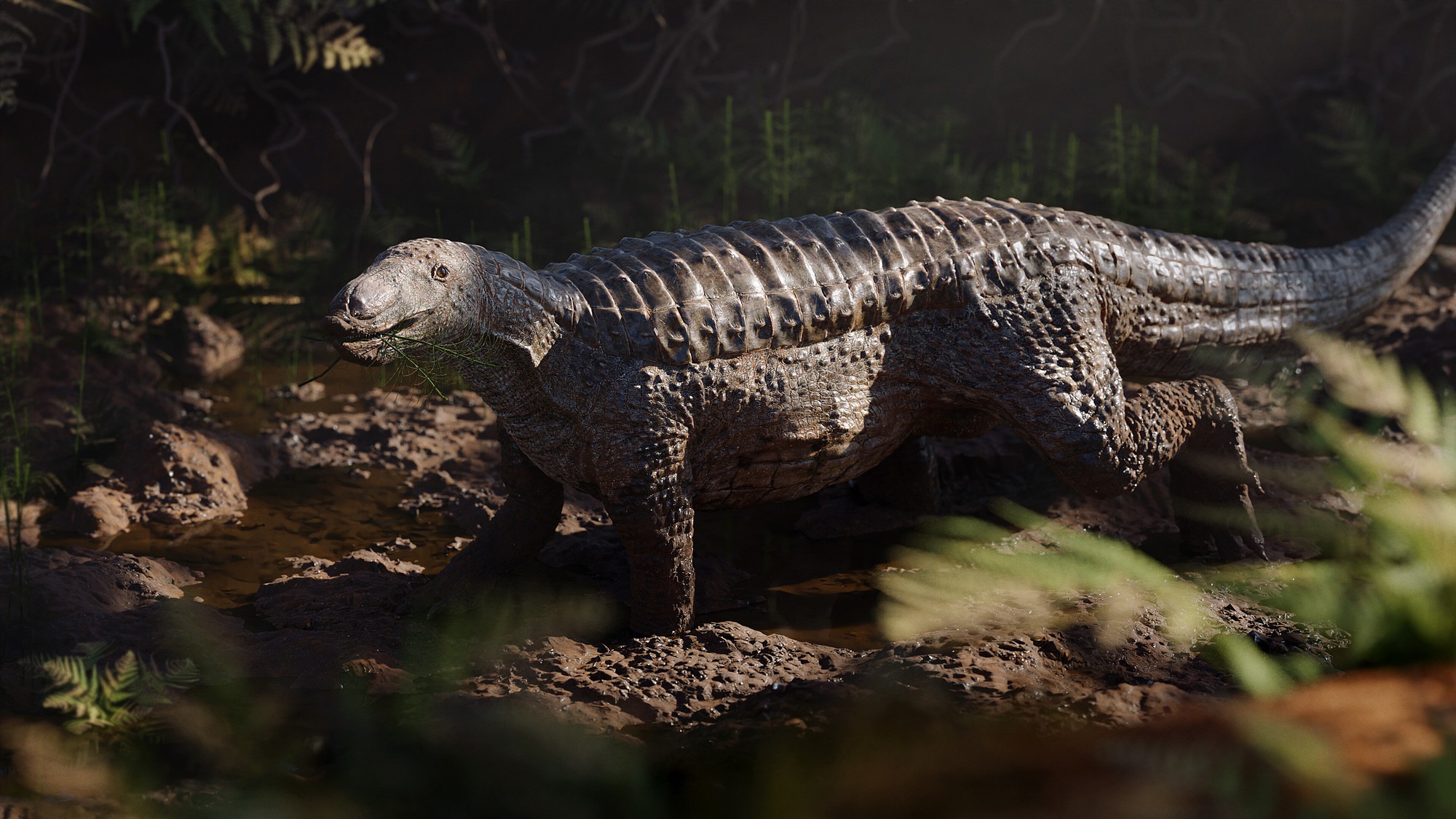 Casea
The casea were an early group of reptiles, and none of them have survived to this day. The body of these creatures is massive like a pig, but they have a tiny head, protruding upper jaw with sharp teeth, but no teeth in the lower jaw. This gave Casea a rather silly look. These prehistoric creatures had large thorax and were capable of reaching 120 centimeters in length. These strange creatures lived mainly in the late Permian period.
Archeopteryx
The creature's Greek name "first bird", it is believed to have existed during the Jurassic period. A fossil feather of this species was discovered in 1861 in Solnhofen, Germany, where high-quality lime deposits have been exploited for more than a century.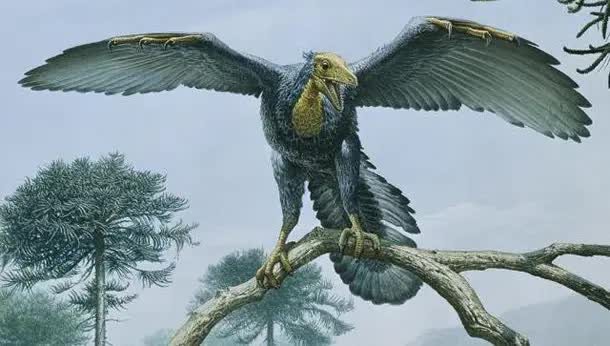 Deinocheirus
This dinosaur is a bit of a mystery to paleontologists because the only known evidence of its existence is a handful of fossil remains, including two forelimbs and several vertebrae. The fossil remains were found on July 9, 1965 in Mongolia and named Deinocheirus which translates to "terrible hand".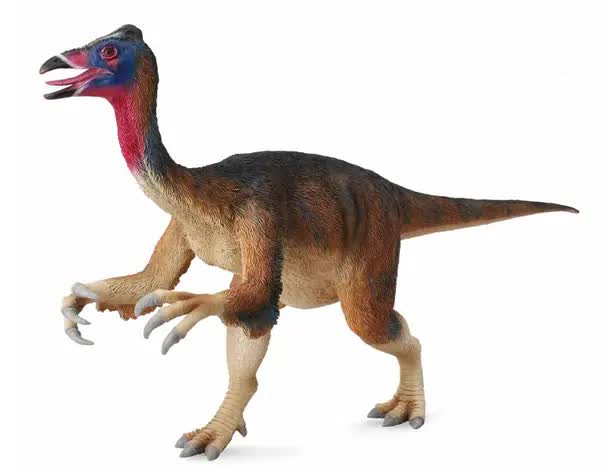 Dimorphodon
Its name means "two-type tooth", which is the result of having two distinct types of teeth in its jaws. These creatures are said to have excellent eyesight and extremely sharp claws to hunt fish, squid or lizards.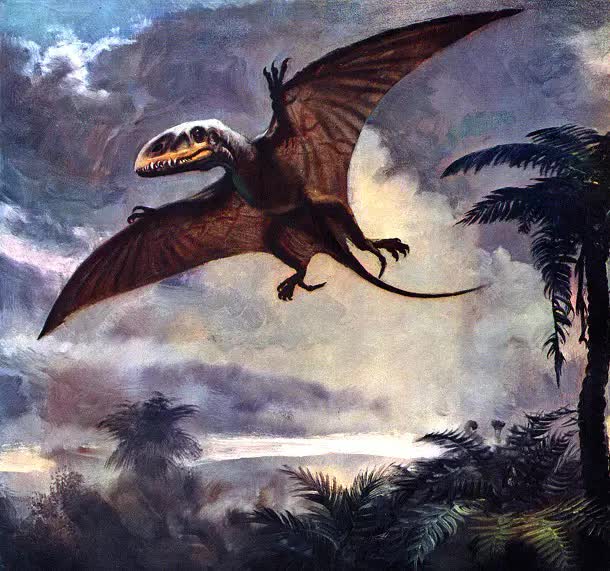 Epidendrosaurus
Although Archaopteryx is recorded as "the first bird," Epidendrosaurus or "tree lizard" was the first reptile closer to a bird than to a dinosaur. It is about 6 inches long and uses long arms and clawed hands to pry insects out of bark.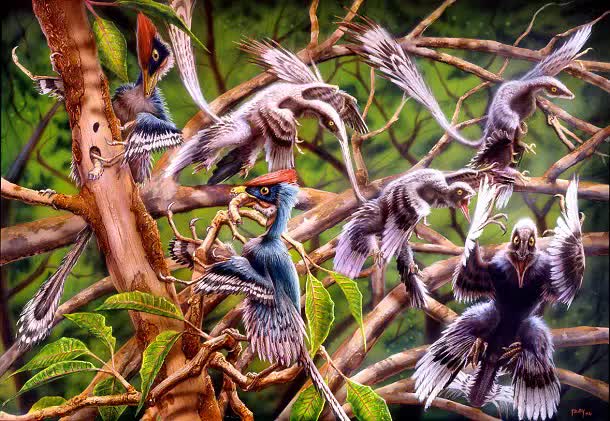 Epidexipteryx
The small feathered dinosaur that once existed in the Inner Mongolia region of China, Epidexipteryx is the earliest known representative of feathered dinosaurs in the fossil record.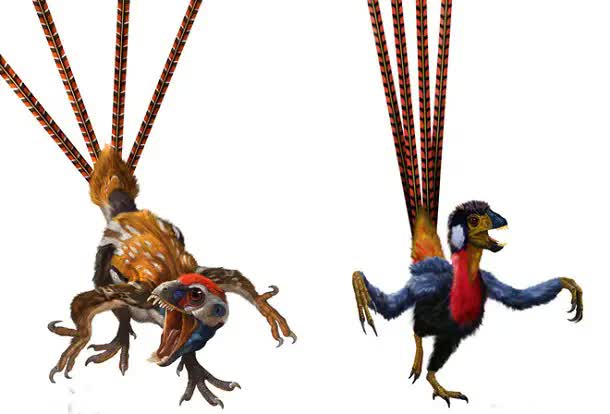 Jaekelopterus
This extinct sea scorpion, estimated at 2.5 meters in length, is one of the largest arthropods ever discovered. Despite being dubbed the "sea scorpion", it is believed to live in freshwater rivers and lakes in present-day Germany.