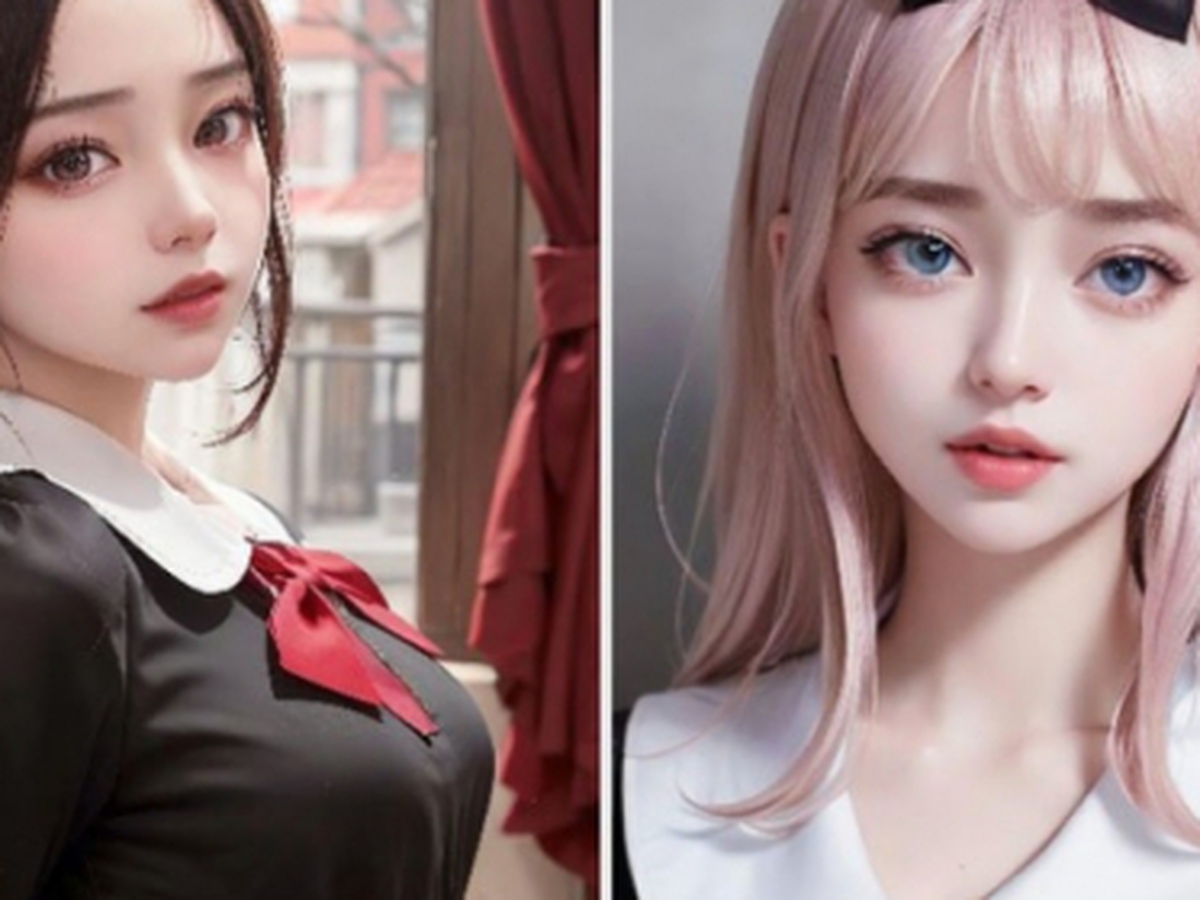 The series "Kaguya-sama: Love is War" is loved by many audiences because of its interesting content and attractive cast of characters. Because of that, fans have brought beloved characters Kaguya Shinomiya, Chika Fujiwara and Ai Hayasaka into real life using artificial intelligence (AI).
To create the illustrations below, the AI ​​started by collecting character reference data, including images and detailed descriptions. The AI ​​then uses an image generation algorithm to map realistic facial features, proportions, and facial expressions into real-life images of Kaguya, Chika, and Ai. The result is a surprising fusion of anime elements and human characteristics, bringing these characters to life in a whole new way.
The realistic illustrations not only delight fans of " Kaguya-sama: Love is War " but also demonstrate the creative potential of artificial intelligence in the anime and illustration industry.
Kaguya Shinomiya
Kaguya Shinomiya is the president of the Shuchiin Academy Student Council and one of the main characters of the series. Her beauty, intelligence, and attractive personality have made her an anime icon.
Kaguya has long black hair and a serious yet seductive expression. Her central role in " Kaguya-sama: Love is War " has made her one of the series' most beloved characters.
Chika Fujiwara
Chika Fujiwara – Student Council Secretary is an outgoing girl. Her cheerful nature makes her stand out. Chika has short yellow hair and a cute smile. Chika's humor in Kaguya-sama: Love is War brings a unique balance to the plot and is essential to the success of the series.
Ai Hayasaka
Ai Hayasaka is Kaguya's loyal personal assistant. Despite her calm and professional appearance, Ai hides a playful and daring side. Her blonde hair and expressive eyes made her remembered by her fans. The relationship between Ai and Kaguya adds layers of emotion to the story and contributes to the overall appeal of the series.