Maintenance FO4 today 31/5. Today, the server FIFA Online 4 Vietnam will be under maintenance to update the new season cards ICON TM and Home Grown (HG).
At dawn on May 31, the FIFA Online 4 server will undergo maintenance to update the new season card: 22 UCL. Following are the detailed maintenance times:
– Start: 04:30 on 31/05/2023
– End: 14h30 on 31/05/2023
– Note: Maintenance time may be extended.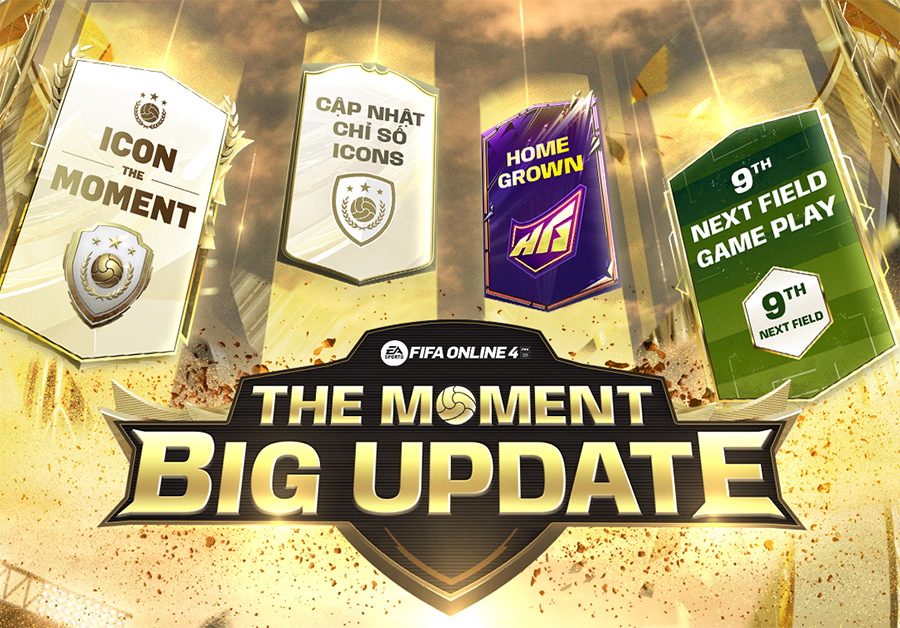 Features in the FO4 update on May 41
Contents of FO4 update on May 31:
New season card: ICON TM
ICON TM, recalling the great moments in football created by the greatest legends… True to the name The Moment, behind the splendid card ICON TM is also the great moment, making the name age, career of legends.
In the May 31 update, we will welcome the arrival of the first 23 ICON TMs in The Moment Big Update.
Update Icons Index
In the next update on May 31, the overall stat of most of the current ICONS will be increased to 2 stats
In addition, some prominent names such as: Steven Gerrard will be further adjusted in terms of the right foot, hidden index as well as the number of technical stars. With these changes, the ICON card season legends will definitely be extremely worthy choices for the amount of BP that the coaches spend.
New season card: Home Grown
Let's welcome the new card season – Home Grown. The card season honors football players from the youth team who are promoted to the first team and have impressive performances, making a name for themselves and winning resounding victories with the club they have been with since childhood. .
The seeds of the team, Home Grown will be released on May 31, 2023 with 185 superstars owning a huge set of stats reaching 111, promising to bring many options to upgrade the dream team of coaches.
Updated 9TH Next Field Gameplay
With the desire to bring the most truthfulness when experiencing the game, we always aim to make changes to help coaches unleash their skills as well as sharp vision and tactical thinking. Equip yourself with new knowledge with 9TH Next Field, a gameplay that promises to revolutionize diverse offensive gameplay.